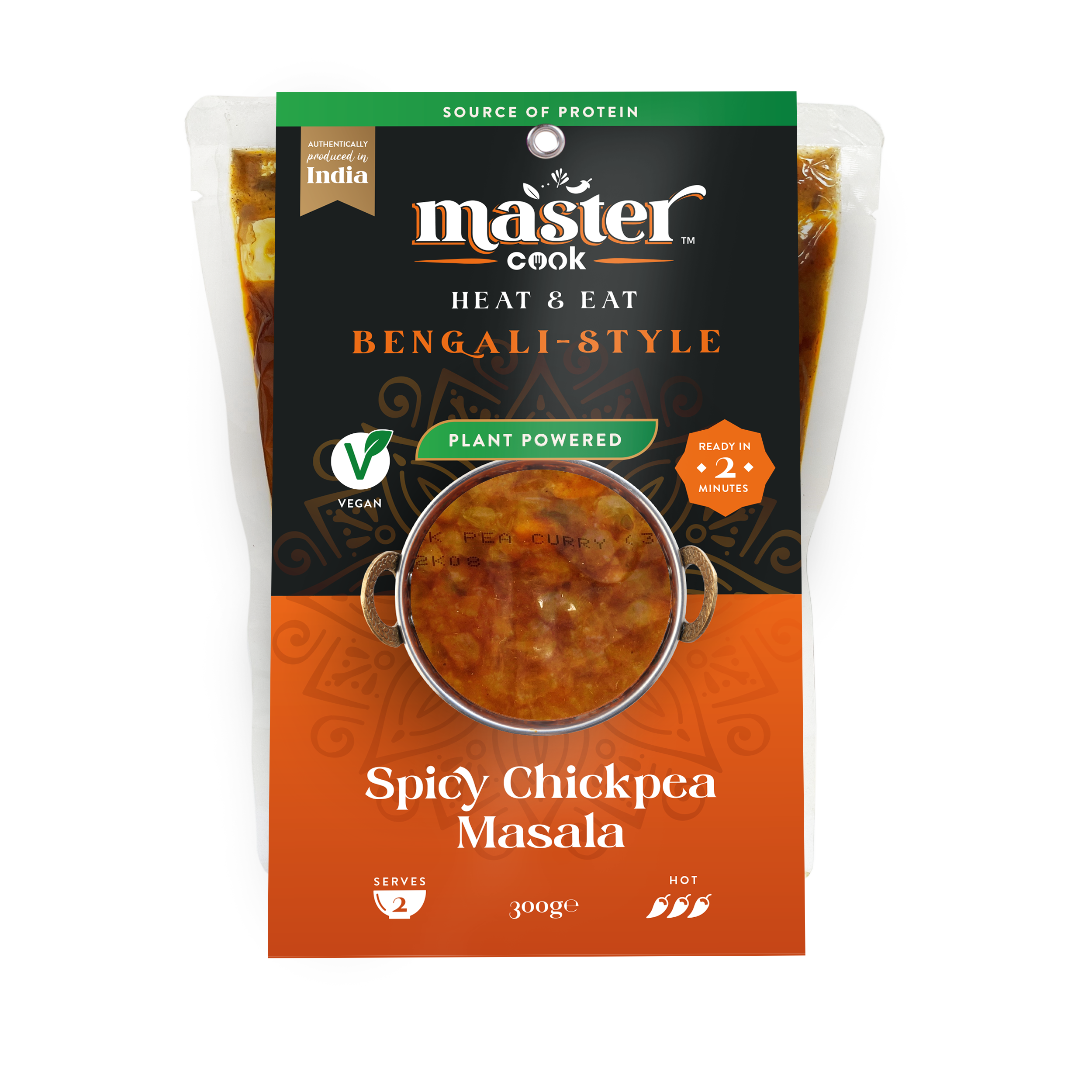 Family-owned Empire Bespoke Foods, a speciality food importer, distributor and food brand owner, is launching its innovative Master Cook range, complete with added pea protein.
The 100% plant-based, additives free Indian range, owned by Empire Bespoke Foods, will be launched with the aim of bringing truly regional Indian dishes to UK consumers.
The range of four heat & eat dals and four meal kits will launch in multiple and independent retailers in 2023.
The Master Cook Meal Kits range contains pea protein pieces. The added protein is unique and caters to a gap in the meal kit market overall.
The Master Cook recipes are expertly created in India by chefs who intimately understand aromatic spices, ingredients & traditional culinary techniques.
"We've taken inspiration from India's vast and rich regional dishes to provide customers the means to recreate these flavours in their own home," said Upuli Ambawatta, Brand Manager at Empire Bespoke Foods.
The Master Cook range meets the demand for meal solutions that help shoppers with their nutritional targets and aiding people to create meat-free lunches. These will chime with the ongoing flexitarian trend, hybrid working and the increase in lunch-at-home. Empire
Bespoke Foods conducted a Toluna Consumer concept test to validate the product. They found a wide appeal amongst ages 18 – 54 with the young 30s being the epi-centre and High product believability among shoppers (circa 75 per cent).
Indian cuisine is one of the most popular world cuisines, with the widest and most frequent usage.
Meal Kits: Pack Size 310g: RRP: £3.50
• Delhi-Style Plant-Based Butter Chicken.
• Moreish Plant-Based Tikka Masala
• Mildly-Spiced Plant-Based Korma
• Southern-Style Plant-Based Coconut Curry
Heat & Eat Dals: Pack Size: 300g: RRP £2.50
• Kashmiri-Style Red Kidney Bean Masala
• Bengali-Style Spicy Chickpea Masala
• Gujarati-Style Two Bean Masala
• Punjabi-Style Tadka Dal