Family-owned Empire Bespoke Foods, a speciality food importer, distributor and food brand owner, is launching the popular Spanish brand Cacaolat into the UK retail market.
Cacaolat is a comforting mix of creamy and intense delicious cocoa milk, derived from using the very best cocoa from Rainforest Alliance-certified cocoa plants in Africa, combined with locally sourced milk from its birthplace in Letona, Spain.
The Cacaolat brand was launched in 1934 in Barcelona with an iconic label depicting Pepi, a young athletic boy carrying a satchel and enormous bottle of Cacaolat, designed by the artist Joan Gil i Gil in 1933.
Empire Bespoke Brands is launching the premium brand into multiple retailers, convenience stores, deli, garden centre and speciality retail outlets from August.
Owned by the famous Spanish brewery, Damm Corp, Cacaolat is the No2. Cocoa brand across Spain and No1 – with a 62 per cent market share in Catalonia. It is currently available in 25 countries.
Created using the "original secret" recipe since 1933, Cacaolat can be drunk hot or cold, is gluten free with only 53kcal per 100ml. It also has a B-level NutriScore nutritional quality label.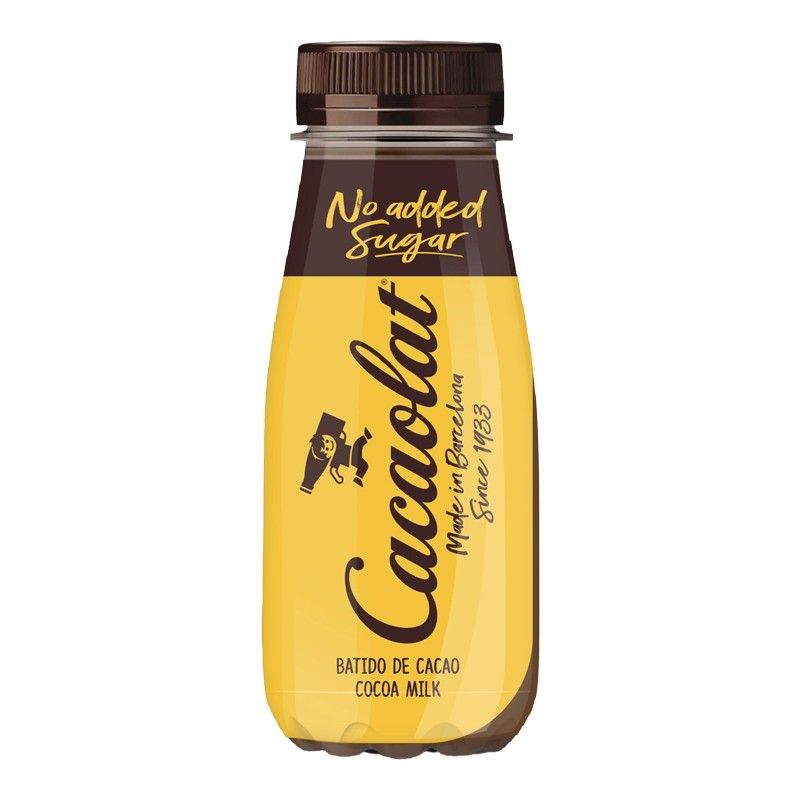 "The packaging is 100 per cent recyclable packaging complete with a paper straw and 50 per cent recycled rPET," said Edward Rayment, drinks brand manager at Empire Bespoke Foods. "The tetra pack unit will launch with 200ml PET, without a straw.
"Cacaolat has touched four generations of consumers since it was launched. It is available internationally and the No.1 chocolate milkshake brand in Spain. We are delighted to be able to bring this daily pleasure of a drink to the UK market."
It is available in three flavours in 200ml bottles: Original (£1.50), Cacaolat – No Added Sugar (£1.50) and Cacaolat – Mocca (£1.65)