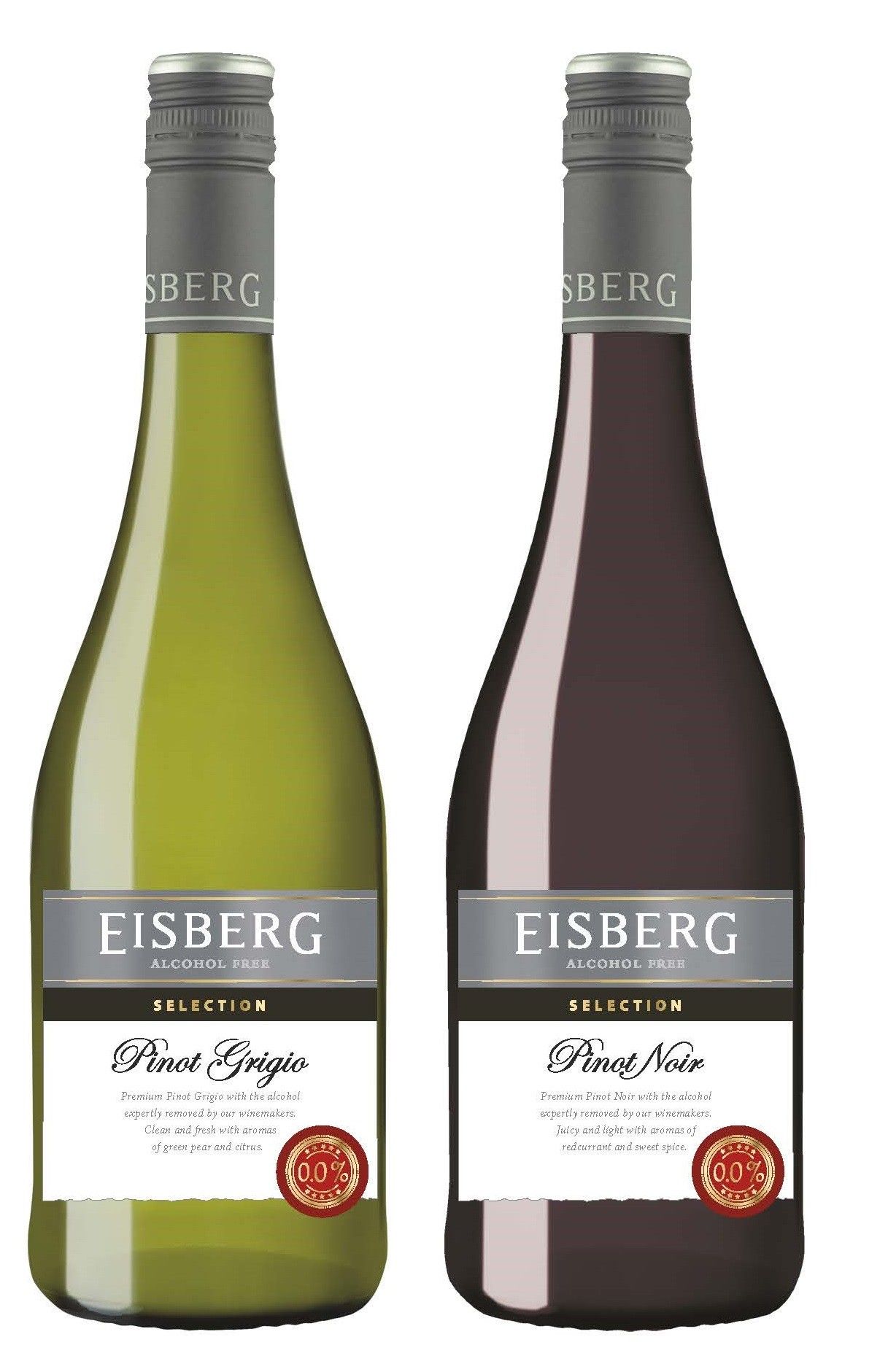 Schloss Wachenheim AG, producers of Eisberg Alcohol Free, has announced the launch of Eisberg Selection, a new range of premium alcohol-free wines developed to meet the needs of a more sophisticated palette within the growing alcohol free category.
The Eisberg Selection range is produced with higher quality grape varieties resulting in a richer character and flavour that's lower in calories, vegan and alcohol free and has been showcased to the trade for the first time at London Wine Fair.
There will be three new flavour profiles is being launched, a crisp Sparkling Blanc de Blancs, a light and fruity Pinot Noir and a zingy Pinot Grigio, with additional variants in development.
Reflective of the new premium position, the new range is packaged with a higher quality look and feel with labelling cues highlighting its premiumisation.
Wine makers at Schloss Wachenheim have also reduced the addition of grape must to deliver a much dryer profile. Eisberg Selection Sparkling Blanc de Blancs boasts 61 per cent less sugar and 17 fewer calories compared to the Sparkling Blanc in the company's core range.
"Customer demand for alcohol-free choices continues to increase and at different price points," Dan Harwood, Eisberg's key account manager for UK and Ireland, said.
"As the wine is made with higher quality grapes, more character is retained in the de-alcoholisation, and the new Burgundy shaped bottles give the new range a sophisticated look and feel.
"Pinot Noir in general isn't very well represented in the alcohol-free category due to cost and the grapes not being readily available. Both Pinot Noir and Pinot Grigio – as lighter grape varietals – lend themselves well to an alcohol free offer. Both wines are a huge step forward for the No and Low category.
"The new Selection range is reflective of where the market is going. Consumers have understood 0.0 per cent wines as a concept and now it is about elevating that and getting them to want to spend more."
Sparkling wine and alcohol-free specialists Schloss Wachenheim AG bought the Eisberg brand in 2021. The company had produced the alcohol-free wine for more than 20 years on behalf of Halewood Artisanal Spirits.