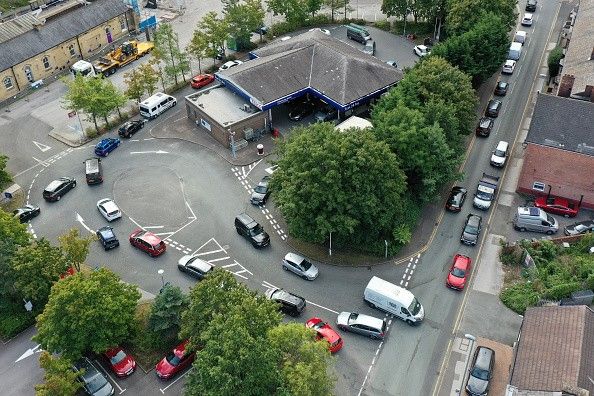 Drivers are to be hit with a £30 fuel cap after shortages sparked panic buying across the UK, stated reports today (25).
EG Group, which has 341 petrol stations in the UK, said in a statement that the move would ensure all its customers "have a fair chance to refuel".
The restriction will not be applicable for HGV drivers and emergency services. Apart from them, it will be applied to all its grades of fuel, it added.
EG Group's announcement comes amid reports that the government is poised to take a u-turn in its approach towards heavy goods vehicle (HGV) drivers by easing visa restrictions for EU drivers.
Johnson had allowed ministers to relax UK immigration rules to allow more foreign drivers into the country, reports claimed on Friday (24) though Downing Street has yet not confirmed whether any decisions had been made.
The government is expected to announce plans to issue temporary visas to truck drivers to alleviate an acute labour shortage that has led to fuel rationing at some filling stations and warnings from retailers of significant disruption in the run-up to Christmas. Multiple reports claim that the government is contemplating allowing up to 5,000 foreign drivers into Britain on short-term visas, a measure that logistics companies and retailers have demanded for months but which the government had previously ruled out.
No 10 reportedly insisted on Friday (24) night that any measures introduced would be "very strictly time-limited".
Esso, BP and Tesco petrol forecourts have been affected by challenges getting petrol deliveries.
BP said that around 20 of its 1,200 petrol forecourts were closed due to a lack of available fuel, with between 50 and 100 sites affected by the loss of at least one grade of fuel.
A "small number" of Tesco refilling stations have also been impacted, said Esso owner ExxonMobil, which runs the sites, as per reports.
Meanwhile, around one in six adults in Britain said they were not able to buy essential food items at some point during the past two weeks due to products not being available, according to a survey by the Office for National Statistics.