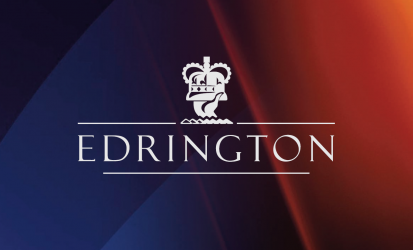 Edrington and Beam Suntory said they have agreed to end their joint venture distribution businesses in the UK and Spain, and will shift to fully-owned structures following an equity swap.
Edrington will assume Beam Suntory's stake in Edrington-Beam Suntory UK and Beam Suntory will assume Edrington's stake in Maxxium Spain.
Edrington-Beam Suntory UK and Maxxium Spain have been jointly owned by Beam Suntory and Edrington since 2009, with both companies owning a 50 per cent stake in each business.
The agreement will be effective 2 August 2021, subject to regulatory approval.
Both distribution companies will continue to distribute their current portfolios of Beam Suntory and Edrington brands.
The companies said the decision will help reduce complexity, improve agility, make decisive investments and expand opportunities for employees as both businesses become part of larger international companies.
Huw Pennell, Edrington's Regional Managing Director for Europe, said: "Edrington has a portfolio of ultra-premium brands, led by The Macallan, the world's most valuable single malt Scotch Whisky. As our business sharpens its focus on the rapidly growing opportunities for ultra-premium and prestige spirits, we are excited by the potential to work more closely with the talented Edrington-Beam Suntory UK team to accelerate this strategy while continuing to strengthen our presence of The Famous Grouse in our home market."
From August, Edrington-Beam Suntory UK will become Edrington UK Distribution Ltd, known as Edrington UK. Under current managing director Mark Riley, Edrington UK's 210 employees will work closely with their colleagues at Edrington's global headquarters, also in Glasgow.
Following this change, Edrington and Beam Suntory will maintain their partnership, with distribution agreements across several global markets, which will now include Spain and the UK. Both companies will also continue to maintain equal stakes in their remaining JV distribution business, Maxxium Russia, and Suntory Holdings' 10 per cent equity stake in Edrington is unaffected by this transaction.
"The UK remains vitally important for Beam Suntory, and we look forward to continuing our close relationship with Edrington-Beam Suntory UK as our trusted distributor partner. The UK will always be a priority growth market for us, and London will continue to play a critical role as a global centre of luxury for our premium portfolio, including Maker's Mark and Sipsmith," Pryce Greenow, president international & global sales excellence officer at Beam Suntory, said.