Here is the situation: You might want to go out for the evening but you can't, thanks to the lockdown. Even when eventually you can go out again, many people won't want to risk it, vaccine or no vaccine.
Of all those restaurants and pubs forced to close, how many will re-open? Many are hanging by a thread financially and any ongoing restrictions will depress the number willing to risk it. That all points towards a bright future for entertaining and socialising at home.
Back in 2019 the two major talked-about developments in the convenience channel were Food To Go (FTG) and the Big Night In (BNI). The pandemic damaged FTG in the sense that daily commuter traffic vanished overnight.
But at a suburban and neighbourhood level, FTG did OK and it goes without saying that the pandemic has made BNI come of age.
Merchandising to this big new BNI is interesting and exciting (an overused word in the PR world but absolutely correct here). This is the year of price-marked packs (PMP) of course, with people being cash-strapped but still up for it.  Also, it is the year of retailers becoming entertainment managers, stocking the right products and helping to theme nights for BNI customers to keep them happy – look at General Mills doing their new Fajita Friday with Old El Paso, for example.
As soon as the lockdown lifts just a little bit there will be an explosion in home-entertaining as all the pent-up social energy is released: right now, BNI is already much bigger than before because there is no other option.
The amateur barista
Kevin Fawell, Off-Trade Sales Director at Molson Coors Beverage Company is upbeat about beer, saying, "Lager sales have remained robust in retail, outperforming the total alcohol sector. In particular, we've seen strong performance across our core range as consumers have opted for those known and loved brands to enjoy at home – for example, Carling enjoyed 26 per cent growth."
He also highlights some other trends that BNI has influenced, pointing out that the ready-to-drink category has grown by 15 per cent, with more consumers looking for exciting new flavours and more premium choices "they can grab and enjoy at home" – that "enjoy at home" phrase is very 2021.
"We launched our Rekorderlig Premium Cocktail range last year so that retailers can tap into this rapidly expanding market," adds Fawell. "The range comes in three varieties of cider and spirit combinations – Strawberry-Lime Cider and Vodka, Wild Berries Cider and Rum and Pear Cider and Whisky – available in 250ml cans."
Neil Baker, Head of Category Management at Budweiser Brewing Group, predicts a stellar year for beer sales in 2021 in the off-trade.
He points out that Beer sales grew 28.9% in grocery, and 37.5% in impulse last year, as customers shopped for an additional 20 million at-home alcohol occasions each month in 2020. "Even as restrictions lift, Budweiser Brewing Group predicts the at-home occasion will remain popular," he says. The brewer forecasts a significant 12-15%growth for the total beer category, with impulse and convenience growing 3-4% ahead of the market, compared to the last year of regular trading in 2019.
That is massive, coming on top of the pandemic bump that convenience has already had. "This year, whether it's helping customers stock up on best-loved beers for Euro 2021, or for a get-together with extended family, there's a huge opportunity for retailers to maintain this sales momentum. But stores must prepare in order to tap into these moments effectively, and that means starting now."
Baker lists some important upcoming occasions such as Easter ("Retailers can kickstart Q2 revenue by spotlighting premium product lines at Easter, building on the huge swing towards premium beer last year. Corona is a stand-out choice here"), summer of sport, drinks pairing at mealtimes ("Beer has become a new staple at mealtimes, with three out of five beers now consumed with food"), Christmas and Dry January all as theming opportunities. You can probably think of some more!
We have highlighted no and low beers previously. Baker says that brand is the most important factor in no-and-low decisions and that "Retailers must think about every beer occasion as a potential no-and-low moment in 2021."
Molson's Fawell concurs, adding that replicating best-selling brands in their zero form is a sales winner:"We have expanded our low and no alcohol portfolio with the launch of Doom Bar Zero, the UK's first widely available 0.0% ABV amber ale," he points out.
Wine is the classic social gathering drink, and  Norbert Jozsa, Head of Category and Insight – Europe, at Accolade Wines, reveals that the lockdown has been a good friend to the vine, with sales up over 70% when the first lockdown began last year, and keeping pace ever since.
"The 'Big Night In' has understandably become the norm during the last few months and we're likely to see this behaviour continue in the months ahead," says Jozsa. "Shopper growth continues and alcohol purchases for in-home consumption have been boosted as a result of the pandemic." He predicts that bag in box wine will grow in popularity, as will Rosé, Sauvignon Blanc and Malbec.
"A lot of younger people don't know where to start with wine and therefore are potentially lost to other alcohol categories," he points out, and that is why Echo Falls has developed its collection of fruit and botanical fusions – "The perfect brand to introduce wine to a new audience, boosting penetration for the entire category and increasing the likelihood of trading-up in the future."
Hannah Dawson, Diageo's Head of Category Development for the off-trade, also stresses the impulse element of BNI, saying that "As well as beers, wines and spirits, 39% of the last minute 'meal for tonight' shoppers buy crisps, snacks and confectionary during their visit in-store." She reveals that premium drinks are in growth, up 27.4% in value, as consumers look to create quality experiences at home. "With this in mind, retailers should stock super-premium and premium spirits, such as Tanqueray London Dry Gin and Tanqueray Flor de Sevilla, alongside more premium crisps and snacks."
Dawson also endorses both the RTD and the no and low opportunities for BNI – for spirits as well as beer. "For example, Gordon's 0.0% launched in December 2020, highlighting the ongoing appeal amongst consumers for no and low alcoholic beverages," he says, adding that, "The RTD category can unlock further opportunities to drive sales beyond the convenience trend." Dawson reveals that new data shows 35% of total premix growth comes from multipacks, emphasising the format element of BNI – bigger packs and sharing packs.
"The trend around spirits remains cocktails at home," says Mast-Jaegermeister UK Category and Brand Manager, Giles Mountford. "This has become part of the big night in occasion." Recreating the barista feel people get when out on the town is driving spirit sales and those of premium brands.
Mountford says 2020 was a positive year for Jägermeister, with convenience sales growing by 36 per cent. "We can attribute this growth to ramped up distribution of our PMP portfolio, which includes 20cl, 35cl and 50cl bottles," he says. "These products work particularly well in the convenience channel as they clearly communicate good value."
Spirits as a whole are flourishing under the lockdown atmosphere, and firms such as Ten Locks have seen sales of their signature rum tequila and mezcal catch fire.
"Offering premium spirits for big night in purchases gives shoppers inspiration and ideas for creative drinks, whether as an impulse buy or a planned purchase for the weekend," says Becky Davies, Head of Commercial for Ten Locks, whose El Tequileño tequila  (RRP £23-£26) is riding a wave on what she calls an "increasing appetite for tequila" and mezcal – try the premium Banhez Ensemble (RRP £42), now that convenience is becoming more known for premium spirits.
Soft drinks are always welcome, of course and should also be merchandised as a big part of the BNI offering. "Soft drinks are a big part of nights in – either to be enjoyed as they are, or for mixing with alcohol," says Senior Trade Communications Manager at Coca-Cola European Partners, Amy Burgess. "And its big brands that provide reassurance, quality and affordable, uplifting moments in the home during these uncertain times."
As lockdown has led to an increase in people creating the home bar experience, she says that CCEP has seen great opportunities for mixers – in gin and vodka cocktails, for example.
Phil Sanders, Out of Home Commercial Director at Britvic, endorses the economics of BNI. "Shoppers have had to adapt to a new way of socialising and it's likely to stay for quite some time, giving retailers an opportunity to adapt their ranges and drive sales of larger formats and multipacks," he says.
For the BNI Sanders especially recommends getting the range right, and that includes low-cal and soft drinks as a positive zero alternative to alcohol.
"We know that the rise of low/no sugar is a key trend within the soft drinks category that shows no sign of slowing down. We have seen a +9.4% increase in the value of low-calorie soft drinks, so it's vital to cater to those looking for low and no sugar alternatives of the core range, with products such as Tango Sugar Free and Pepsi MAX as well as regular products like Pepsi and 7UP."
He also says not to neglect cordials. He especially recommends Robinsons,which saw +27% value sales growth during the first lockdown.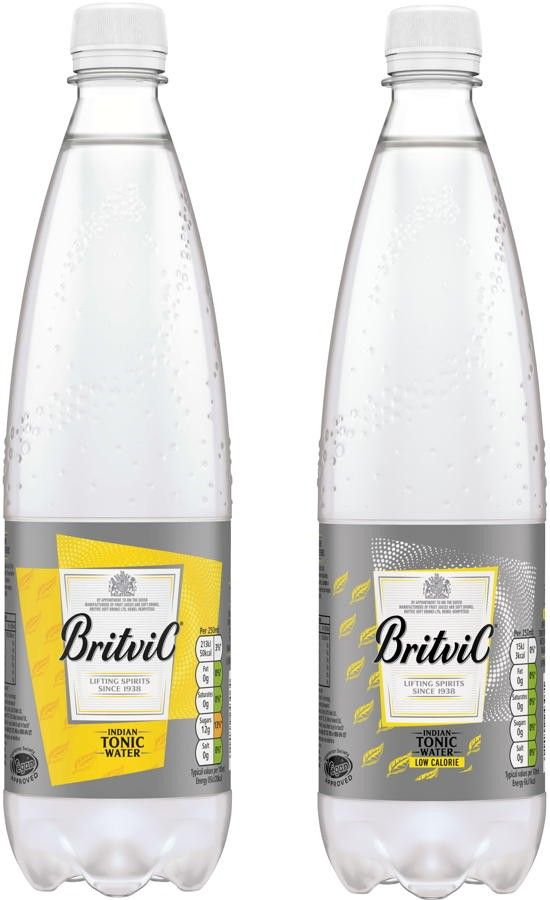 "Offering PMPs of well-known brands such as Robinsons reassures shoppers of the value for money. Retailers can stock our £1.49 price-marked 900ml bottles of Robinsons Squash,or trade up to Robinsons Fruit Creations at £1.99, or a family sized 2L bottle at £2.49 – a healthy alternative for their night in and will be key to a retailer's core range," he adds, and points out that premium brands such as Britvic Tonic and J2O are perfect as mixers and that "The growth of mixers continues to outpace total soft drinks as a result of a boom in sales of gin."
Soft drinks in glass are classy, says Sanders, and "This is one reason why glass formats are more readily available in adult soft drinks than other carbonated drink segments, as it is regarded as a more formal format to serve for those special moments."
Socially snacking
Jon Roberts of Cofresh lets us remember that even before lockdown, BNI was a contender for the title of Best Merchandising Occasion in Convenience.
"Big Nights In were always a popular alternative to hitting the town and while pubs, restaurants and entertainment venues remain firmly shut, 'at home' snacking is one area that has experienced continued growth over the last few months."
However, lockdown enabled BNI to actually grab the title. Roberts says that in the first four weeks of lockdown one, the savoury snacking occasion grew by 47%.
"Even if lockdown ended tomorrow," he says, "the Big Night In would remain a social highlight. It's a firmly entrenched tradition in many people's lives and one in which snacking plays a central role."
If you put that together with another big long-term trend, for World Foods, then Cofresh's offering – of classic and contemporary snacks in share-pack formats, including traditional Indian Mixes (Bombay Mix, Balti Mix, Khatta Meetha, etc) and the popular potato-based "Grills" range in six flavours, including the best-selling Chilli & Lemon, Jalapeno and Peri – is looking right on the money.
"Authentic Asian flavours and taste adventures are an enduring trend and this will continue once lockdown has ended. For retailers the Big Night In is a key selling time and the opportunities to maximise sales are significant as snacking and sharing are integral parts of these popular occasions," adds Jon.
Tayto is a snacks company renowned for its more traditional pork scratchings –their brands of Mr Porky, Midland Snacks and Real Pork Co. Marketing Director Matt Smith points out that, "Crisps, Snacks and Popcorn is a mature £3bn market in steady growth (+3.6%) and has almost universal appeal as we are a nation of snackers!"
The Convenience sector accounts for 20% of sales, so it punches way above its weight. Scratchings have fared very well under the pandemic conditions, where other more core crisp segments have "struggled", says Smith.
"Pork snacks has been the star performer – the fastest growing category (+7.6%) due, in part, to pub closures leading consumers to pick up scratchings in shops so that they can 'take the pub taste home'."
He also notes how the enforced BNI has accelerated the shift away from impulse packs into both sharing and multi-packs, with 24% of consumers buying more sharing packs than a year ago.
"With going out still looking a distant prospect, a night in front of the TV or a Zoom catch-up with friends has become the norm and people are treating themselves with a pack of their favourite snacks such as Golden Wonder Ringos, meaning retailers must give their customers a good range of options by offering snacks across brands and pack sizes."
He also stresses the importance of PMPs as a key component of the increase in convenience channel sales for BNI snack products.
"£1 PMP snacks are growing at 18% and offer a clear point of difference to multiples as they focus on own-label sharing snacks," says Smith. "Ringos and Transform-A-Snack continue to perform well for us in the £1 sector as they deliver Golden Wonder's legendary 'punch per crunch', great consumer value, as well as strong retailer margins. Perfect for your customers' favourite box-set night or Zoom get-together!"
Tayto is expanding its  £1 PMP range to include Spicy Bikers – their best-selling 'Fun Snack', and Smith says Sour Cream & Onion Ringos "will tap into this flavour's recent growth (+12.9%)."
Core snacks are re-aligning for the post-lockdown BNI age as well. Walkers recently revamped its ranging advice (and pack formats) with its Drive 25 programme. Guy Harvey, Impulse Category Director for PepsiCo, says it can help retailers can help retailers grow their savoury snack sales by up to +46% more per week.
"Shoppers are continuing to look for larger pack formats across £1 RRP PMP, bigger bag sharing and multipacks. It was therefore a no-brainer to evolve our recommended range of core bestsellers," says Harvey. "We wanted to ensure retailers are maximising crisp and snacks sales by encouraging them to stock the formats and flavours that shoppers demand the most."
The HERO 25 and DRIVE 25 ranges include bestsellers that make up 35% of crisp and snacks sales in Symbols and Independents and began rolling out at the start of this month. Walkers will also be offering a number of rewards through the shopt app, focused on HERO 25 and DRIVE 25 ranges.
KP Snacks, meanwhile, is also on the case. Trading Director Matt Collins calls it "Together Time", and as he says, "The Sharing segment is strong and growing. Worth over £1.9bn, the largest within CSN, it is currently experiencing growth of +14.4%." Collins says that 48% of consumers eat crisps, snacks and nuts when watching a film at home and 48% say snacks are a must have for an evening in with family, and to that end recommends stocking the premium Tyrrells brand(worth £52.3m RSV and growing in value +5.3%), McCoy's Muchos (£11.6m RSV), KP Nuts (worth £77.9m RSV and growing in value +19.7%) and Popchips (with an RSV of £30.8m )and Butterkist popcorn (£51.5m RSV and growing in value +16.7%).
Sweet as you are
"Chocolate is still the number-one choice for those settling down for a night in, followed by sugar confectionery, biscuits and crisps," says Susan Nash, Trade Communications Manager at Mondelēz International. "Shoppers are looking for the perfect treats to share with others in their households. In particular, consumers are looking for products from trusted brands, such as Cadbury and Maynards Bassetts, which deliver on both quality and taste, in a range of formats
Nash says that Chocolate sharing formats, like bags and tablets, are an important part of a retailer's range. "In fact, bags are the fastest growing standard chocolate segment. Mondelēz' popular sharing bags are growing by 4%, driven by Cadbury and premium brand Green & Black's."
Cadbury recently innovated with its Darkmilk tablet and Darkmilk Giant Buttons, now expanded with Cadbury Darkmilk with Crunchy Cocoa Pieces – "an ideal product for sharing with loved ones, perfect for the 'Big Night In' occasion."
Cadbury Bournville benefits from the growing trend for heritage brands and dark chocolate, and the brand has seen significant value growth of +48.2%, ahead of the +8.9%market figure for dark chocolate. Rum and Raisin is another dark chocolate winner, in +21% growth.
Sugar confectionery is also doing very well under the lockdown in terms of BNI-related sales. Mark Walker, Sales Director at Swizzels, says that "Sugar confectionery is key for the Big Night In category with sales of sharing treats on the increase. Hanging bags are very important for the occasion and are performing extremely well in the sugar confectionery category, having grown by £54m in the past two years and now accounting for 54% of total sugar confectionery sales."
The bags he recommends are all marketed in £1 PMPs, making them an easy choice for impulse buyers on their way to a BNI.
Perfect for the big night in occasion is Swizzels' newest addition to its hanging bag range, Great British Puds in classic British dessert flavours: Sticky Toffee Pudding, Rhubarb Crumble, Apple Pie & Custard and Lemon Meringue. Another popular hanging bag is their Drumstick and Refreshers Choos, developed to satisfy growing consumer demand for softer sugar confectionery products.
"Another Swizzels product perfect for BNI is Squashies, with the highest rate of sale out of all £1 price marked sugar confectionery packs in the market, 22% above the next nearest competitor," says Walker.
Jo Sinisgalli, Senior Brand Manager for Gifting, Mars Wrigley, says to remember to focus the display on products that are ideal for sharing, "Such as STARBURST 'Tear and Share' Pouches, which are individually wrapped and offer a variety of flavours for everyone to enjoy."
In 2020 Mars Wrigley launched the brand-new Skittles Giants, available in four pack sizes ranging from 45g to 170g and perfect for BNI, as are the sharing packs of M&M's and Maltesers Buttons – now available in Mint: "Mint flavour products have rapidly grown +34% over the past 12 months," says Sinisgalli, "and by coupling this popular flavour with the fastest growing Mars Wrigley UK brand, the delicious new bitesize treat aims to drive new consumers to the segment."
Over at Mars Ice Cream (MCD&T), general manager Michelle Frost describes an amazing increase in convenience sales. Growth of Mars Ice Cream products in symbols (+42%) and independent convenience (+38%) is more than double the category (both +18%), and sales of multipacks from the Mars range have increased by 81% in the last year. "That's nearly 2 x faster than total multipacks, and sales of the brand's single ice creams through independent grocers increased by 38% in the last year, compared to +15% for total manufacturers!"
The line-up of confectionery BNI favourites in a single ice cream format includes Mars, Snickers Ice Cream Bar, Maltesers Ice Cream, Bounty Ice Cream Bar, Skittles Cooler, Skittles Sour, Mint Maltesers Ice Cream and Twix Ice Cream Bar.
"Mars and Snickers Ice Creams are also available in a multipack format, while Mars, Snickers and Maltesers are also available in Tubs," Sinisgalli reminds us.
Wheyhey is an ice cream newcomer and a perfect BNI partner. The founder, Damien Kennedy says that "Staying in is the new going out," and that Wheyhey "prides itself in making ice cream that allows consumers to indulge without the guilt, offering undeniably creamy and delicious ice cream that is sugar-free – appealing for the whole family to enjoy during a night in."
With a variety of flavours – Chocolate, Salted Caramel, Cinnamon Danish, Chocolate & Hazelnut and Coconut – each edition has just 0.01g of sugar per 100ml, which Kennedy says is lower than any other product on the market. the UK healthier ice cream category is growing at a rapid rate of 72% YOY and Wheyhey has seen an increase in value sales of +45% per cent YOY. The new Brownies & Cream will arrive in April with an RRP of £4.50.
At Froneri, Customer Marketing Controller Henry Craven is ecstatic that ice cream sales continue to go from strength to strength and the total ice cream market (Take Home and Impulse products combined) hit a record high in 2020, reaching over £1.3 billion (+18.7% growth versus the previous year).
"It's common to see ice cream sales increase sharply with periods of warm weather in the summer but with the ongoing pandemic and tighter lockdown restrictions, we've seen uplifts through winter higher than we would normally predict, suggesting a lasting impact on the consumption patterns of consumers," says Craven.
"We have a range of NPD we're excited to launch into the Convenience channel this year, the perfect accompaniments for a Big Night In, regardless of how your customers like to enjoy it," he says, adding that the new Cadbury Dairy Milk Core Tub "consists of creamy vanilla ice cream with Cadbury Dairy Milk chocolate pieces throughout and a smooth chocolatey core" to offer an extra bit of indulgence.
"And KitKat fans can rejoice with the launch of the KitKat Tub.A chocolate and wafer flavoured ice cream with crunchy wafer pieces mixed in and chocolate sauce swirled throughout. Sharing a tub of KitKat ice cream is the ideal way to take a break and enjoy some family time."
Food is fun
Pizzas are a big favourite for BNI and Dr Oetker, through its Chicago Town frozen and Ristorante brands seeing great sales figures in convenience, up 14.2%, with 2021 in-home occasions predicted to total 20.1bn in Q1 alone. Ristorante is "Perfect for sharing and providing a fresh, pizzeria taste, that can transport you to the hot Mediterranean coast from the comfort and safety of your own home," says Head of Marketing – Pizza, Paula Wyatt, and reveals Chicago Town's first vegan SKU, the Vegan Tomato Stuffed Takeaway Crust Sticky BBQ Jackfruit, has become the biggest selling vegan pizza in the Uk, and will be joined in 2021 by two more vegans options.
"Joining the Takeaway sub-brand is Vegan Tomato Stuffed Crust Takeaway Smokey Bac'n and Mushroom, an indulgent sauce filled crust topped with a smoked gouda alternative and smoky vegan bacon, and Vegan Deep Dish Cheeezeburger, which sees Chicago Town's iconic deep crust filled with burger sauce, vegan mince, red onions, tomatoes, gherkins and lashings of mozzarella.," she says – all perfect BNI fare.
Burgers, such as Rustlers, are also the perfect food for heating and handing round at BNI.
Monisha Singh, Shopper Marketing Manager at Kepak Consumer Foods, says that convenience meals are now 82% more likely to be eaten as an evening meal: "Rustlers is committed to providing innovative products to drive sales within Big Night In. Alongside the Rustlers Quarter Pounder, the No.1 micro-snack in impulse, Rustlers offer bigger eats that can meet the dinner occasion including the Rustlers Double Decker, Rustlers Deluxe and Twin Packs range, meeting shopper demand for a classic BNI solution."
Singh has listed what she thinks are the big 2021 trends and they fit squarely with convenience and BNI: brand importance ("with well-crafted propositions and marketing investment ultimately driving footfall"), World Cuisine, and the continued popularity of convenience meals such as Rustlers: "When it comes to the Big Night In, consumers want quality food that can be prepared easily and delivers on taste – Rustlers, a brand synonymous with convenience, fits the bill perfectly."
Chips (or French Fries) go wonderfully with everything BNI and cooking up a tray in the oven is something that sociable evenings were made for. Combine that with the popularity of frozen foods we have written about already, and the BNI scenario through convenience is looking pretty much perfect.
Naomi Tinkler, McCain Category Controller, says that with the demand in frozen food continuing to rise, "The Big Night In occasion is really important for McCain. It allows us to show the importance and relevance of frozen products, especially frozen potato, which can be used as meal accompaniment for a variety of dining in occasions; whether it's recreating your favourite pub meal with our Gastro Chips or simply bringing a family favourite to the table with Crispy French Fries."
Tinkler also reveals that in March McCain will be launching a range of fries called Flavour Makers which tap into the growing trend of flavoured fries with bold flavours and the opportunity for consumers to customise their fries through flavour sachets.
Avika produces a range of frozen potato dishes and Shah Khan, Senior Marketing Manager, says, "At a time when eating out is so limited due to ever changing Covid-19 restrictions, shoppers are placing more value in enhancing their at-home eating experience. Offering a premium and varied frozen potato range is therefore essential for retailers looking to profit."
Aviko's New Super Crunch Julienne Fries are thin cut and extra crispy offering shoppers fast food to cook at home, and retailers, excellent margins. These gluten-free and vegetarian friendly frozen fries are available now via DWF, Consort, Quayside and JB Foods. Case size of 10 x 750g. RRP £1.69.
Another NPD, Avika's Bistro Garlic and Herb Wedges are "crispy on the outside, fluffy on the inside and lightly seasoned with a special blend of herbs and spices – ideal for the Big Night In occasion – a sharing starter for households or upsell with a pizza combo," says Khan. They are gluten-free and vegetarian friendly. Available now via JB Foods. Case size of 12 x 600g. RRP £1.39.
Bakery goes together with BNI like a horse and carriage, and St Pierre Groupe founder Paul Baker says, "To maximise on the occasion, retailers should stock up on versatile bakery items that will encourage shoppers to trade up meals like burgers and hot dogs."
The popularity of St Pierre Groupe's brioche rolls, to go with BNI fare such as burgers and hot dogs, is already legendary, and Baker adds that "Equally, Baker Street's fresher-for-longer products are performing well (+30 per cent year on year) as consumers seek out bakery products that can be enjoyed at short notice for a spontaneous Big Night In." Again, it is catering for the impulse opportunity that adds to the appeal of these versatile products.
Co-founder Jeremy Gilboy adds that "Sales of fresher-for-longer products are increasing as a result of the ongoing pandemic with two in five people intending to buy more longer-life food and drink products in the future." He says that attractive and eye-catching displays of BNI products will encourage both impulse purchasing and upselling. Products for different meal occasions should be grouped together to maximise revenue. "For instance, Baker Street Burger Buns and Hot Dog Rolls can be positioned alongside burgers and sausages, or healthier options such as chicken, fish or plant-based fillings, in order to inspire food choices for the Big Night In."
Baker adds that premiumisation plays into the hands of the canny convenience retailer. "Eye-catching displays will prompt spontaneous purchase decisions and encourage shoppers to trade up. St Pierre offers a choice of attractive FSDUs which draw attention while also maximising floorspace," he advises.