Start-up drinks brand Bemuse has been shortlisted in the Brand Launch of the Year category in the Food and Drink Federation (FDF) Awards 2022. It follows a steady stream of success in award programmes but is all the sweeter as the brand, which has just celebrated its first anniversary, is vying for the ultimate crown against food and drink sector big-hitters including Mars Food, Princes and Walkers.
The category recognises food and drink manufacturers launching a new brand, a new initiative to strengthen an existing brand or a rebrand. Judges review the brand positioning, communication, differentiation, protectability and the initiatives taken to build consumer engagement and were presented with a summary of how Bemuse is inspired by nature and supports the UK's dwindling bee population by reimagining mead, the ancient honey drink, for a modern audience.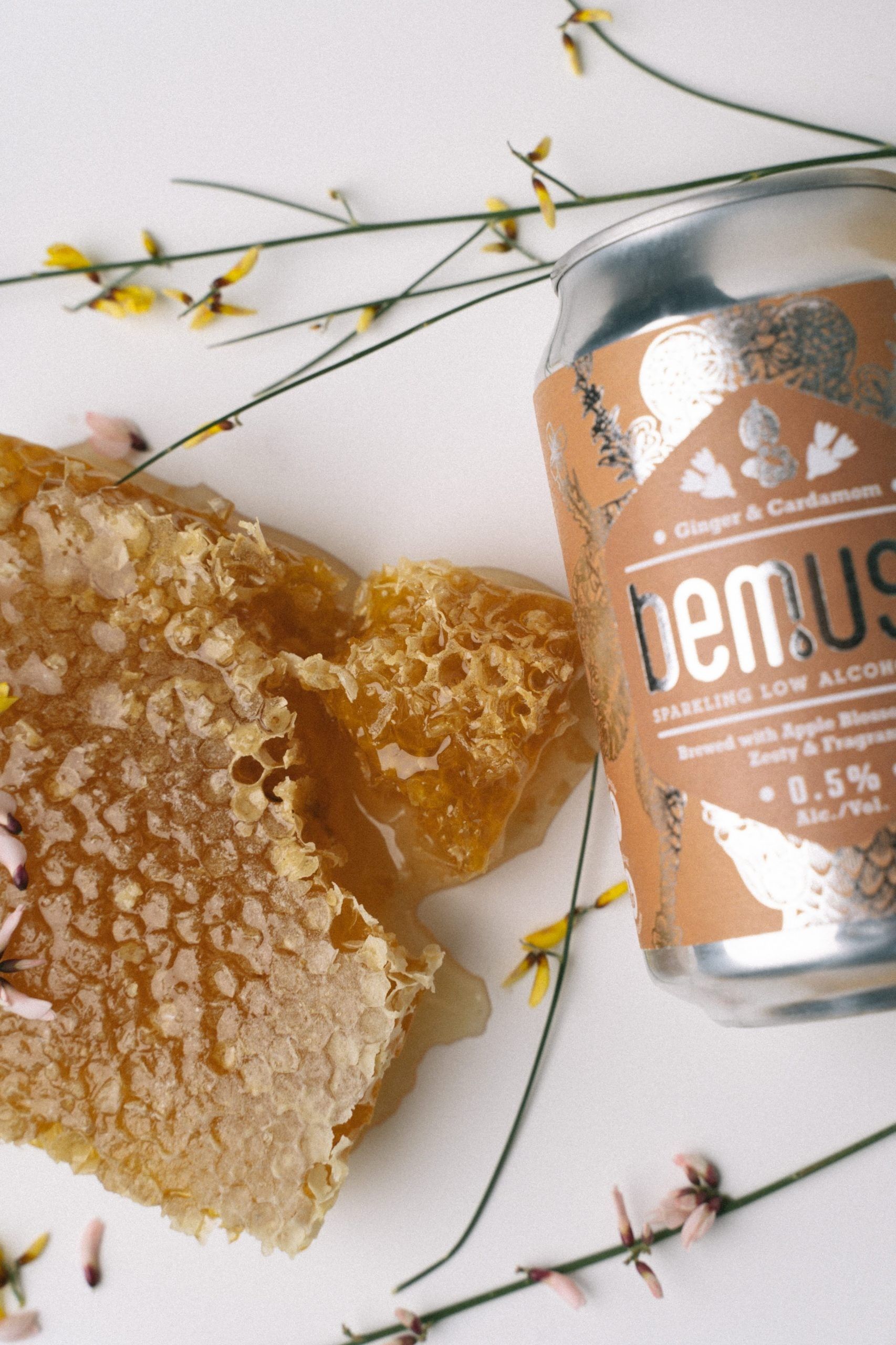 "From the beginning, we had a very clear vision for Bemuse," explained co-founder Anna Chalov, "and wanted to create a non-alcoholic drink that was refreshing and tasty, low in calories but which also supported the natural world and encouraged people to 'bee inspired to drink differently'. In Bemuse we have created a unique drinks category as the only range of non-alcoholic craft meads and which are produced by natural fermentation of honey, water and yeast, infused with natural ingredients to create four distinctive and delicious flavours.
Bemuse has achieved wide distribution through online and specialist drinks retailers in the UK and the lightly sparkling, low-alcohol meads are serving up a refreshing alternative for hot summer days. Bemuse has recently expanded its distribution into the Netherlands, with discussions ongoing for distribution in other overseas markets and will shortly be launching a crowdfunding campaign to expand and secure additional listings in both on and off trade.