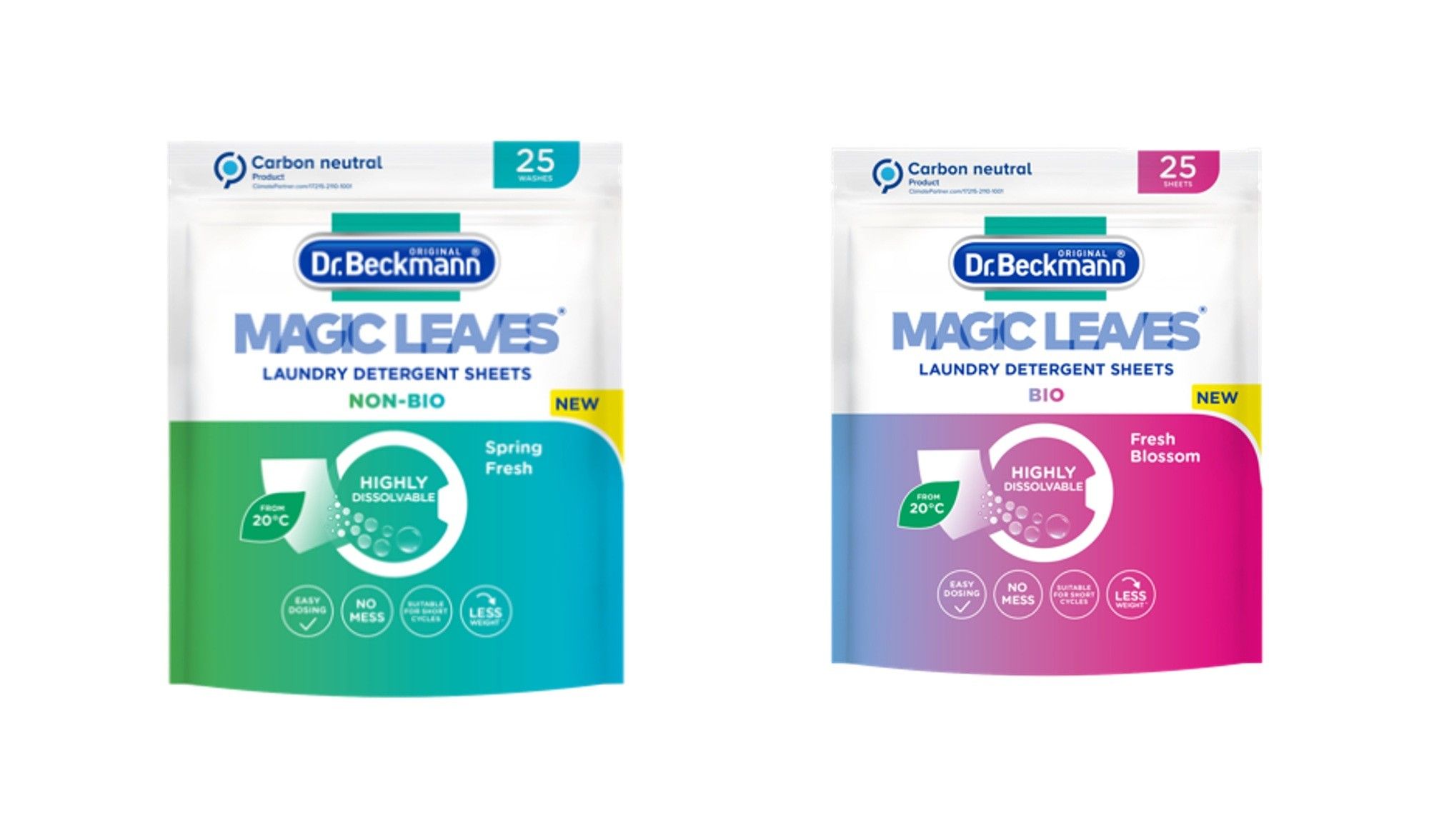 Cleaning and laundry expert Dr. Beckmann has launched an innovative, first of its kind, sustainable product to the UK market, Magic Leaves.
This brand-new product is a single use laundry detergent sheet, a replacement for the laundry powder, liquid or tabs.
The detergent sheets are specifically designed to fully dissolve in 60 seconds in temperatures as low as 20°C unlike many tabs, which means the worries of sticky residue often left over from tabs clinging to your clothes is a thing of the past, the brand said.
Due to the sheet form they are 90% lighter and have 90% less packaging than regular detergents, making them easy to transport from the shop as well as easy to store within the home. This also means that they are the environmentally friendly choice as they take less emissions to transport, resulting in them being a carbon neutral product.
"We are so excited to release this revolutionary product to the UK market. We really believe that once families and individuals have tried this product, they will make the permanent switch from powder, tabs and liquid to our dissolvable sheets," Susan Fermor, Dr. Beckmann spokesperson, said.
"Not only is it perfect for our growing eco-conscious community but it also creates a much easier and effortless way to wash. There is no need to pre-measure, simply pop one sheet in with your load and watch the magic happen as the sheet dissolves away and your clothes become fresh and hygienically clean."
Dr. Beckmann's brand-new Magic Leaves (25 sheets) are available in both Bio and Non-Bio with an RRP of £4.50.