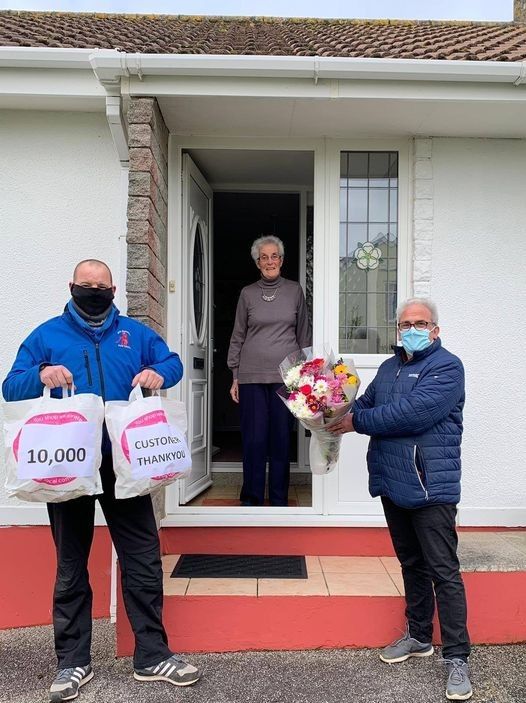 While online grocery delivery has grown phenomenally throughout the pandemic, only 8 per cent of the convenience stores currently offer a home delivery service, a new report has found.
However, for those that offer the service, it is a significant revenue stream, equating to 7 per cent of total sales on average, according to the UK Wholesale Market Report 2020/21 released by Lumina Intelligence.
"Nearly one-in-five shoppers changed their primary method of grocery shopping to online, highlighting the opportunity available. As demand increases, convenience stores have a great opportunity to drive greater basket spend and expand the potential catchment area of their store by offering delivery," commented Alice Dolling, senior insight manager at Lumina Intelligence.
The report has also highlighted how the convenience store retailers are increasingly embracing new technologies with nearly half (48%) of them using such technologies when shopping online with a wholesaler or in depot since the pandemic began. The most popular tech solutions used were: barcode scanners (41%), supplier apps (13%) and supplier loyalty schemes (8%).
"The pandemic has placed significant strain on retailers, who have faced incredibly high demand and footfall over the last year. As a result, efficiency has been key to ensure they remain in their stores as much as possible. Barcode scanners and apps are great ways of streamlining the shopping process for retailers. Furthermore, this behaviour is now second nature and will likely continue once restrictions ease," Dolling said.
Identifying the channels retailers use to purchase stock, report has found that it has not changed significantly overall in spite of the pandemic.
Whilst there has been a long term move in favour of online/delivered route to market, delivery slots have been limited and many retailers have opted to go to the depot to ensure availability for their customers.
On average, just over half of a retailer's stock is purchased from a wholesale depot and just over a quarter from wholesale websites. The remaining proportion of stock is sourced from a combination of wholesaler apps, supermarkets, online retailers and sales reps/vans.
The top reasons for retailers to not use online wholesale regularly is the feeling of discomfort in going or navigating online. Minimum order requirements and no convenient delivery options were the next two.
"Digital investment is key for wholesalers, but they must understand the needs of retailers to maximise its potential, Dolling commented.
"Site taxonomy and ease of navigation are key to a positive user experience. Meanwhile, with more retailers conducting distress top up missions through the delivered channel, this could indicate an opportunity for a premium subscription for faster delivery or loyalty schemes offering a lower minimum order requirement."