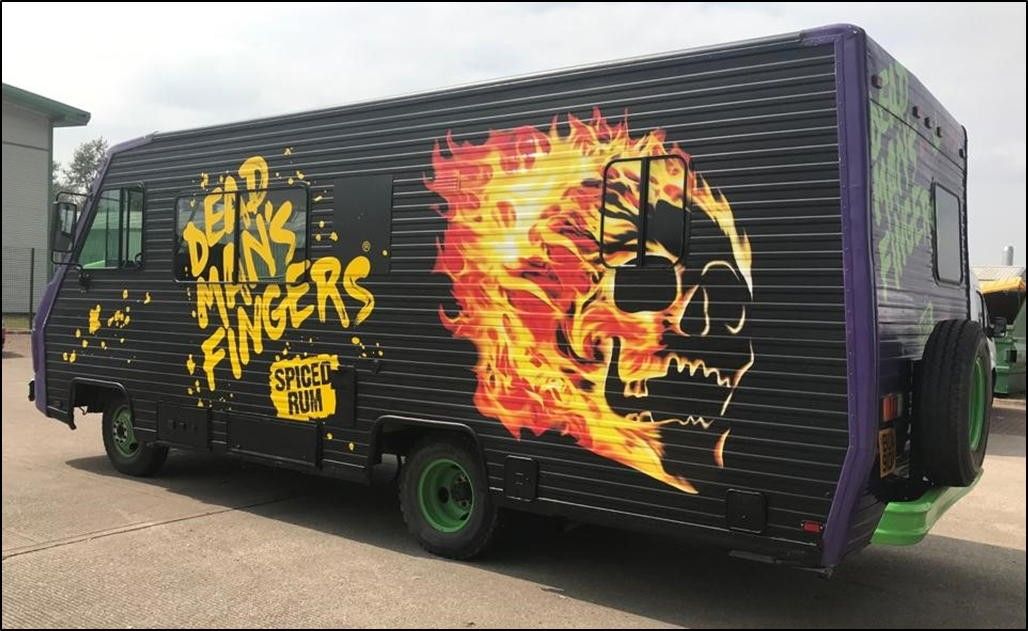 Dead Man's Fingers has released three limited edition design bottles for its Spiced Rum, each of which is emblazoned with unique skull imagery.
The bottles include three different designs, including flaming red and green skulls, and are in a 1.75 litre size to tap into the trend for larger pack formats.
The new skull artwork will be adorning the iconic Dead Man's Fingers RV, which will be touring the UK from August, providing free slushy samples made with a range of best-selling Dead Man's Fingers Rums. With 22 days of activations across 12 cities throughout the UK, the £250,000 campaign is set to drive consumer awareness for the brand, reaching over 80,000 consumers.
"We know that our fans love the personality and iconic skull imagery of Dead Man's Fingers Rum. This summer we're excited to bring a new take on this with our new, limited edition flaming skull bottles, which capture the unconventional nature of the brand," James Stocker, Marketing Director at Halewood Artisanal Spirits, commented.
"Our new UK tour is also a really exciting way of continuing to drive awareness for the brand on a massive scale. Plus, with slushies being a big trend over the past year or so, it provides us with a great opportunity to tap into this whilst also showcasing the versatility of our rum range".
The limited edition skull bottles are available for all channels to order now. RRP £50. The Dead Man's Fingers Slushy Truck will be touring cities all over the UK until 4 September.