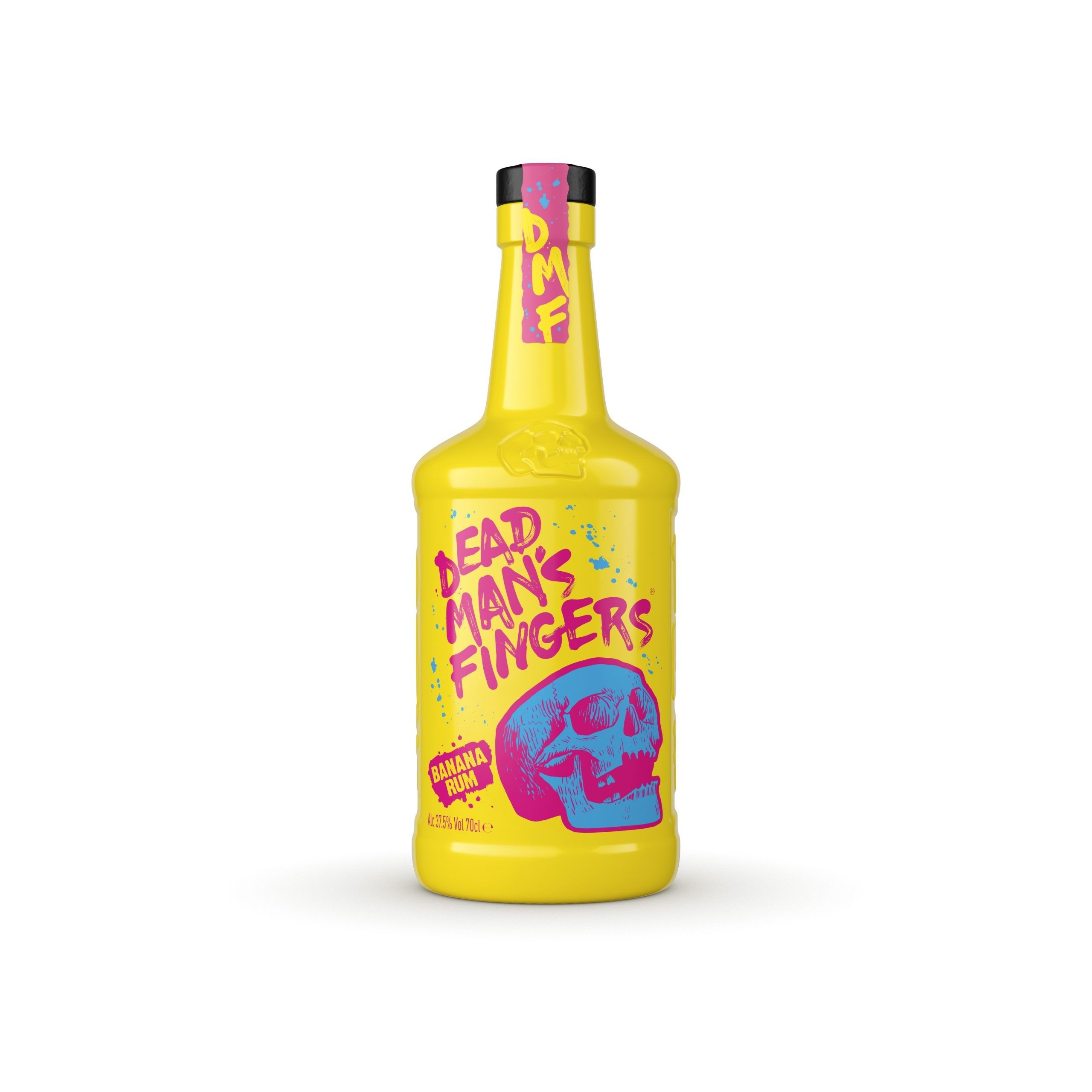 Unconventional spiced rum brand, Dead Man's Fingers, is bolstering its range of flavours with the launch of a banana rum.
The Dead Man's Fingers Banana Rum was first launched as part of a series of limited edition variants in the run-up to Christmas, but following a hugely positive response from shoppers it is now being brought back as a permanent addition to the line-up.
The new rum boasts sweet vanilla and banana aromas, with a touch of caramel and honey – packaged in a striking yellow bottle with distinctive Dead Man's Fingers branding to guarantee strong stand-out on shelf.
"The flavoured and premium rum category is continuing to see strong growth, with Dead Man's Fingers now being the fastest growing flavoured / spiced rum brand," said Sam Caulfield, Brand Manager for Dead Man's Fingers. "As we approach the summer season there's a huge opportunity to tap into this trend with new tropical fruit flavours such as Banana, which is a key flavour trend for 2021 with consumers seeking out holiday style drinks.
"This delicious new addition is perfect for creating summer cocktails such as Banana Daiquiris or a lighter version of a Pina Colada, using the Dead Man's Fingers Banana Rum mixed with coconut water and pineapple juice. It also tastes great paired with simple mixers such as Cola, Pineapple Soda, Ginger Ale or Appletiser."
The new Dead Man's Fingers Banana variant, 70cl and 37.5% ABV, is available to order now.