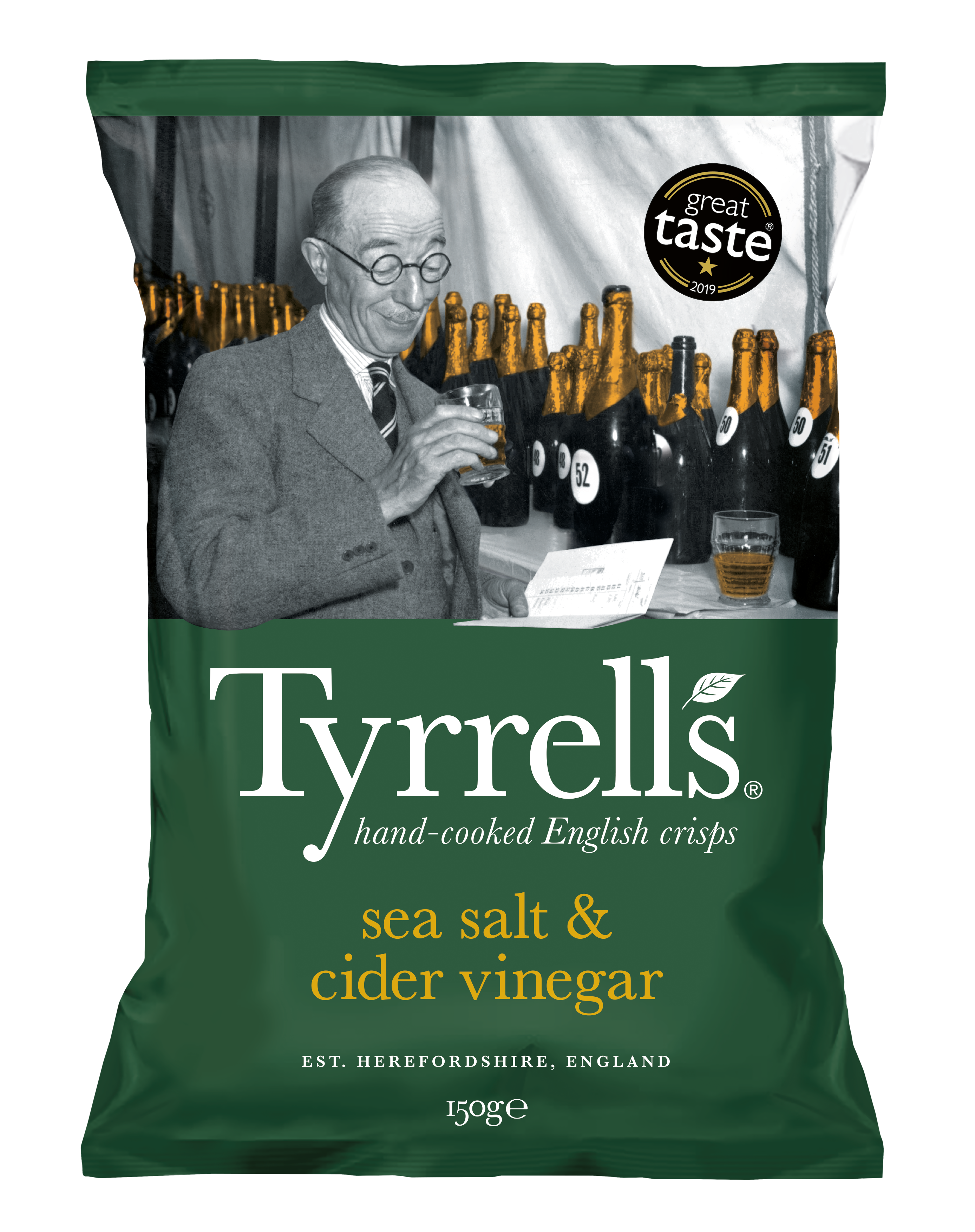 KP Snacks is launching a brand new £250,000 radio campaign to promote the irresistible flavour credentials of its premium snacking brand Tyrrells.
The campaign, which launches this week, features two ads and will run until June 20th.
The first of the two ads calls out the exciting recent launch of Tyrrells New English Smoky Barbecue flavour, whilst the second will centre on the classic and timeless Tyrrells Sea Salt & Cider Vinegar. The latest campaign is the fourth extension of the "Tyrrellbly, Tyrrellbly Tasty" concept, emphasising the confidence Tyrrells has in the taste of its products.
Sarah Lawson, Marketing Manager at Tyrrells says: "Our latest campaign will continue to drive awareness of Tyrrells, building on the New TV campaign that went live over Easter and keep the brand front of mind around the key sharing period over the May Bank Holiday.
"Quality is at the heart of the Tyrrells offering, making it the perfect product for consumers looking for a premium sharing experience. With summer fast approaching and much to celebrate as restrictions ease, we want to elevate and promote the great taste of our quintessentially British range."
Tyrrells has already seen a successful year to date, with its current 13.7 per cent share of the Premium Crisps and Snacks category growing at 11.2 per cent. The launch of the two radio adverts looks to bolster this growth, consolidating Tyrrells credentials as a major player in both premium snacks and quality flavours.