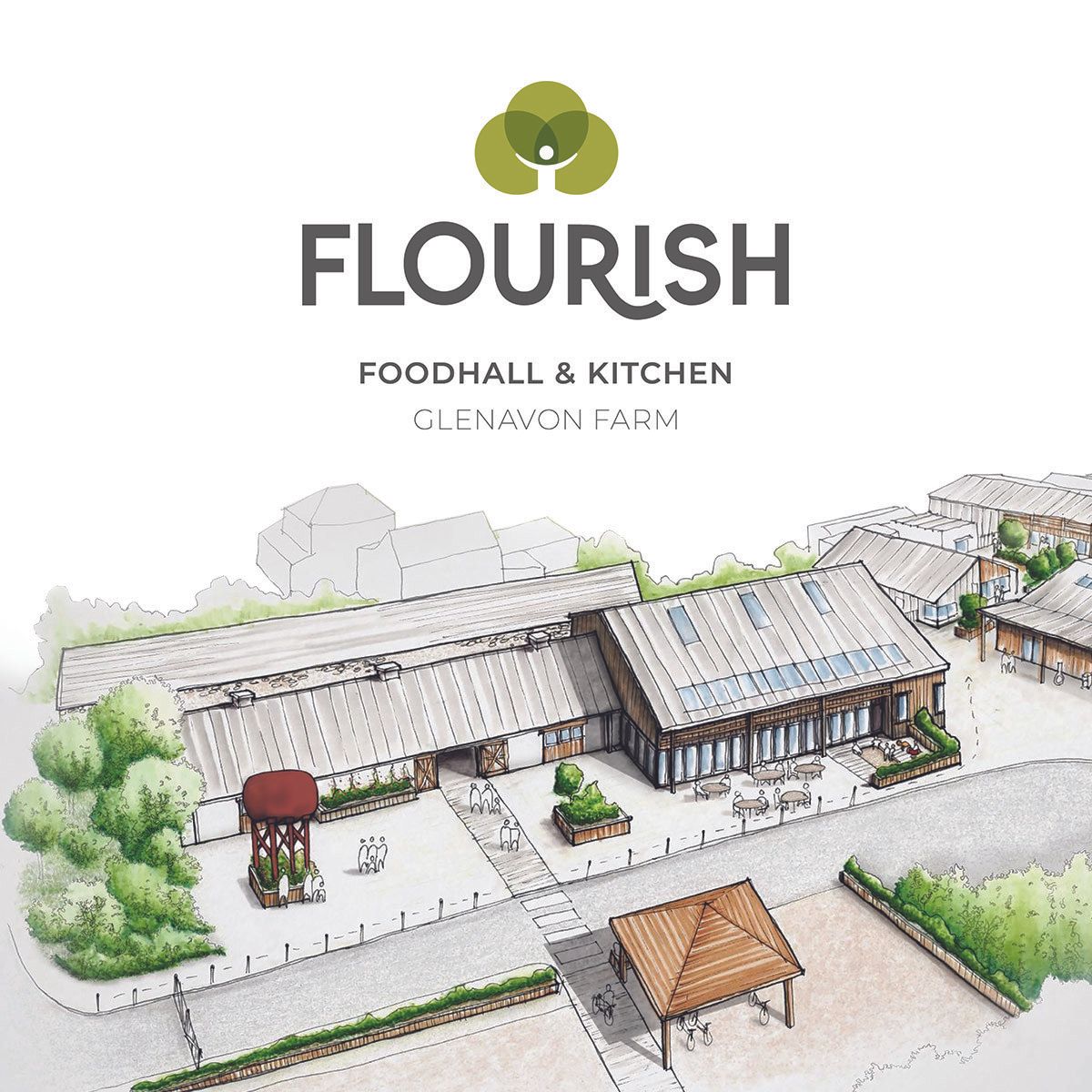 Fine food distributor, Cotswold Fayre, has unveiled the name for its new foodhall and kitchen currently under construction at Saltford, near Bath – Flourish Foodhall & Kitchen at Glenavon Farm.
Paul Hargreaves, CEO at Cotswold Fayre says: "As a B Corp, we wanted a name that reflects the ethos of the new venture, to be environmentally and socially responsible, in line with our company values.
"We feel that the name and brand we have created for Flourish perfectly encapsulates our aims for the new business. We have lots of exciting plans to make Flourish a healthy contributor to the local community, our team and the planet."
Examples of how this aim will manifest into day-to-day operations include a number of electric car charging points for customers, a partnership with food waste app Too Good To Go, quality products sourced from local producers and the aim that the foodhall will be as plastic free as possible on launch.
Managing Director and shareholder at Flourish, Paul Castle, is excited to see preparations for the opening coming together.
"Construction is well underway and we anticipate opening our doors in Spring," says Paul Castle. "We have already sourced some amazing local products and are in the process of recruiting our team and finalising our internal look and feel."