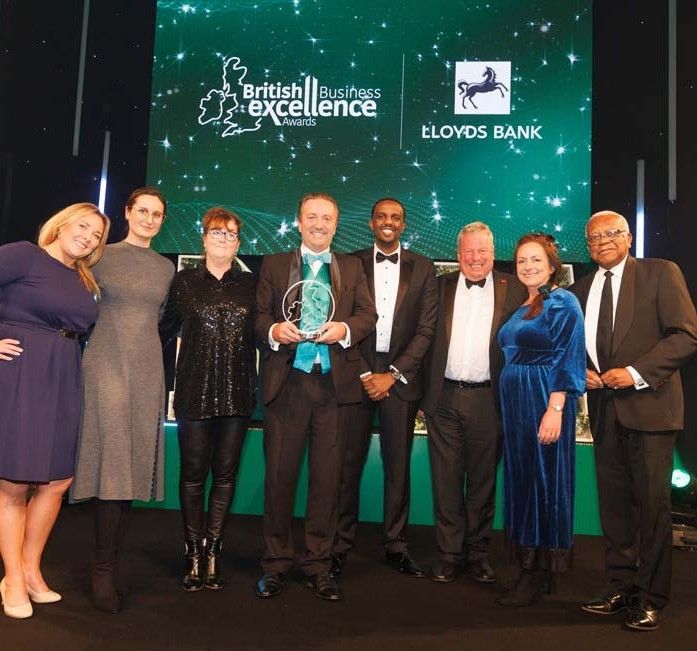 The team at Cotswold Fayre is celebrating after winning the coveted Purpose Before Profit Award at The Lloyds Bank British Business Excellence Awards.
In addition to receiving this prestigious award, the fine food wholesaler and retailer was the only company to make the shortlist in three of the seventeen categories.
Cotswold Fayre, was one of the first UK companies to become a B Corporation in 2015, and has continuously sought to improve its social and environmental impact for all people, communities and the planet, over the past decade.
The timing of the award is particularly poignant for Cotswold Fayre, as the UK B Corp community reached 1,000 members last week.
"While we were delighted to be short listed for three awards, this is the one that we all really wanted to win," said Paul Hargreaves, founder and chief empowerment officer.
"It was truly a company-wide achievement and couldn't have been accomplished without the team's constant drive and commitment to create a positive difference in every aspect of what they do."
Cotswold Fayre and its sister company Flourish Foodhall and Kitchen produce an annual Impact Report, an insightful extension of a traditional annual report that looks at the company's effect on the world as well as its financial performance.
"Quite rightly, the judging for the award was extremely rigorous, including face to face interviews alongside detailed analysis of both our financial and ethical achievements.    Fortunately, as a B Corp, we are used to such a thorough examination," Hargreaves added.
The judging team stated that "This winner truly puts its 'purpose' above all else … and delivers it through a clear business strategy, practicing what they preach … sharing knowledge and continually putting pressure on themselves to produce inspirational work."
The latest Impact Report from Cotswold Fayre is available to download here.