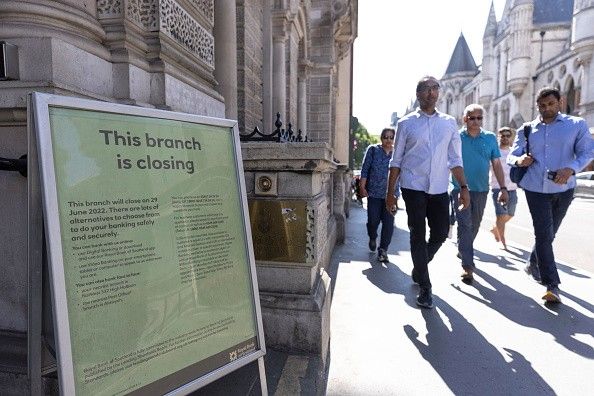 The UK could go into a recession next year following a worsening cost of living crisis, KPMG's latest UK Economic Outlook report stated today (27).
According to the report, a rise in the price of commodities caused by the war in Ukraine and lockdowns in China have impacted global supply chains, increasing inflation and the cost of living — as a result this may trigger a recession.
KPMG forecasts UK GDP will fall to 3.2 percent from 7.1 percent in 2021, before decreasing to 0.7 percent next year.
The Economic Outlook report warns the UK's GDP could face a 1.5 percent fall within the year. The report claims that this is likely to happen if there is a decline in UK household consumption caused by inflation, the US faces a recession due to monetary cuts from the US Fed, and oil and gas disruptions cause a recession in the Eurozone.
KPMG suggests that external factors are likely to negatively impact the UK's major industries, saying: "A sharper deterioration in the external environment – causing a recession in some of the UK's major trading partners – coupled with a stronger fall in consumer spending in the UK, could see the UK economy entering a mild recession next year."
"The invasion of Ukraine and renewed lockdowns in China put upward pressure on commodity prices while keeping supply chains  under strain.
"There are growing concerns that a combination of policy actions to combat inflation and any further fallouts as a result of geopolitical tensions could bring about another recession," says the report.
The paper also indicates that a main challenge for businesses will be the ability to hire workers amid a continuing skills shortage, with hospitality, IT and the arts being the worst impacted industries. This environment is likely to mean employee pay growth will persist until next year.
Data shows a significant increase in alcohol sales, suggesting consumers are looking for a cheaper alternative to bars and pubs. Despite this, the report suggests consumers still may prioritise experiences they missed out on as a result of the pandemic.