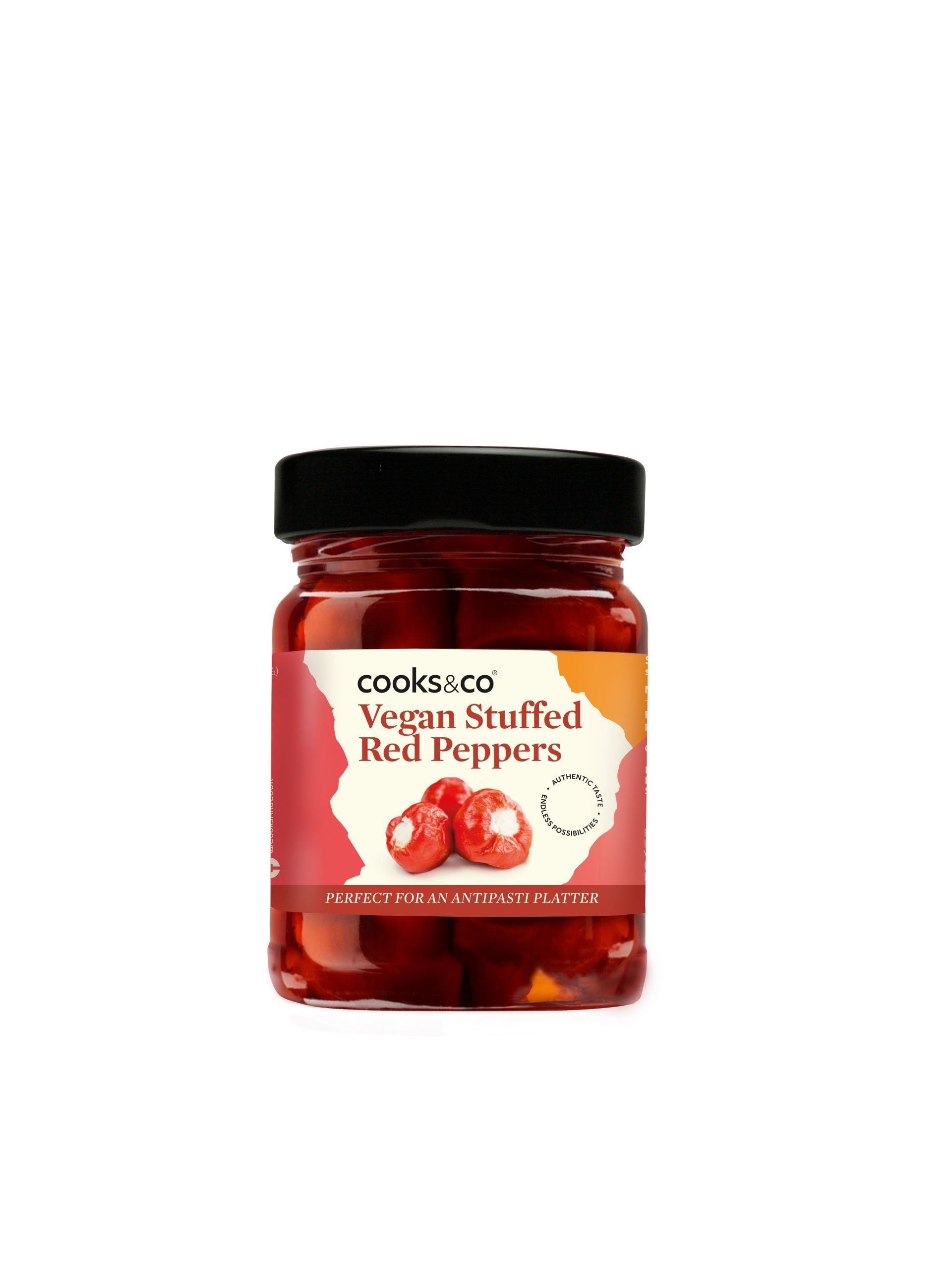 Cooks&Co is launching its first vegan stuffed pepper.
The new Cooks&Co Vegan Stuffed Red Peppers are perfect for retailers wishing to offer customers a vegan alternative to the popular feta or ricotta stuffed peppers. They have a sweet 'n' spicy flavour with a vegan "'cheese" alternative filling and are perfectly suited to antipasti platters, grazing boards or as a snack.
"There is clearly a growing appetite for vegan alternatives from shoppers and we are excited to be adding these Vegan Stuffed Red Peppers into our Cooks&Co range to meet this demand," Anne-Marie Cannon, Senior Brand Manager, Cooks&Co.
Cooks&Co is an award-winning range of ingredients sourced from around the world. Its range of store cupboard ingredients is trusted to deliver flavour for everyone, from beginners looking for inspiration to passionate foodies. The range brings exciting ingredients to the table, such as Sweety Drop Peppers, Lotus Root, and Tri-Colour Jalapeños – alongside trusted staples like beans and pulses.
Cooks&Co Vegan Stuffed Red Peppers are available in 220g jars with an RSP of £3.95.