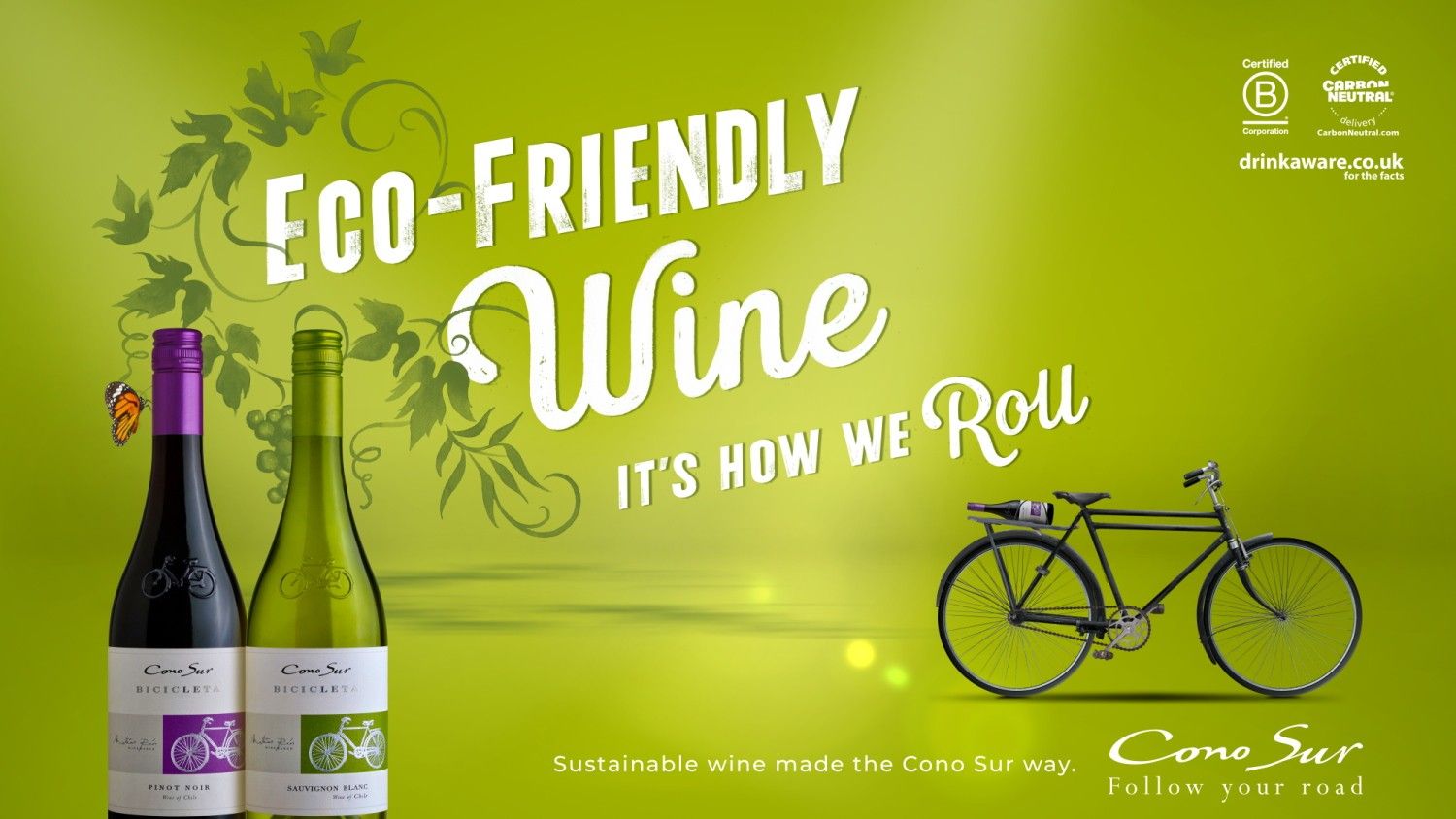 Leading Chilean wine brand Cono Sur is delighted to announce the launch of a new digital campaign focusing on their sustainability credentials.
With the tagline "Eco-friendly wine – made the Cono Sur way", the campaign launched across YouTube on 25th May with a 30-second ad. This will be followed up by 6-second "shorts" on Facebook and Instagram. In total the campaign is expected to reach 3.4 million wine drinkers across an 8-week time period.
The creative campaign captures some of the sustainability stories found across the Cono Sur vineyards, such as employing geese to keep harmful insects away from the vines, and growing wild flowers to increase biodiversity and improve soil health, which in turn helps to grow better quality grapes for better tasting wine.
"We're so excited to launch this new digital campaign for Cono Sur," said Cono Sur Senior Brand Manager Heather Jones. "It's a brand which has always been at the forefront of sustainability and innovation, and we think the new ad really captures the spirit of the winery. We know from research that the stories about how we care for our vineyard resonate strongly with consumers, and there is a desire to find out more. We hope viewers will find it a fun and engaging way to understand some of the great sustainable practices that go on in our vineyards."
A recent Kantar study found that during the pandemic, consumers became increasingly conscious about their impact on the environment. The digital campaign will target this growing number of consumers who have an interest in sustainable products.
The winery recently celebrated achieving B Corp certification to add to its long list of sustainability credentials.
"This new campaign is another example of our commitment to marketing investment behind our brands, and I see it as a real opportunity to engage with both consumers and our customers and their sustainability agenda," added Clare Griffiths, Commercial Director at Concha y Toro UK.