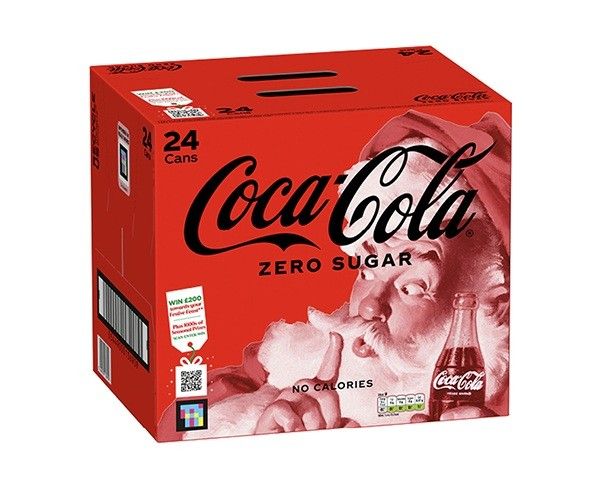 Coca-Cola Great Britain has issued a recall for a limited number of Coca-Cola Zero Sugar multipacks with Christmas cardboard after incorrect packaging.
The company said some packs have been wrongly boxed and may contain Coca-Cola Original Taste, adding that this could be a potential risk to consumers who need to manage their sugar intake.
Multipack of 24 x 330 ml cans with batch code 301WA1, 302WA1, 303WA1, 304WA1, 305WA5, 306WA5, 307WA5 and 308WA5 and best before dates 31 October 2023 and 30 November 2023 are affected.
Point of sale notices will be displayed in all retail stores that are selling this product. Customers who have bought the affected product can contact Coca-Cola on 0800 22 77 11 and the company will arrange a replacement product.
No other Coca-Cola products are affected by this issue.