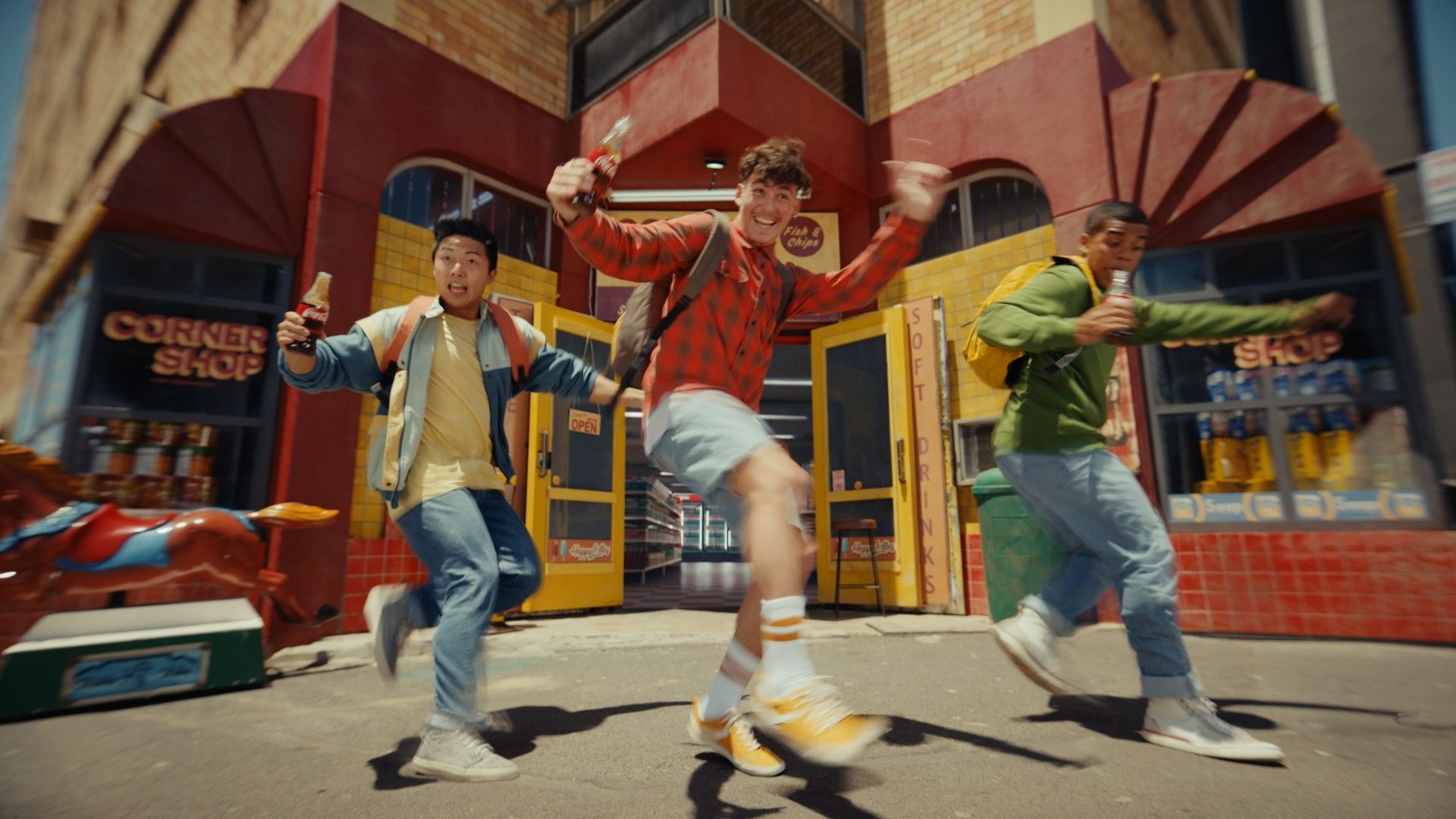 Coca-Cola is launching a new campaign launching that aims to "bring to life the first sip of Coca-Cola and the expressions we use to convey its great taste and experience of upliftment, and enjoyment when drinking it."
Tyler, The Creator, has composed an original track featured in the campaign. The artist is a long-time fan of the brand and expresses his Coca-Cola experience in the way he knows best: through music.
The campaign will be launched via TV, online video and radio advertising, as well as interactive Out Of Home advertising, shopper activation, PR and an ambitious digital and social media approach where fans are invited to express their Coca-Cola experience on their own social media channels.
As an extension of the campaign and rolling out across European markets over the coming months, an evolved Coca-Cola Zero Sugar will be launched, offering consumers  a sleek, brand-new Coca-Cola Zero Sugar packaging design.
The campaign continues the company's "Open" platform, which aims to "inspire and uplift" people to being open to new possibilities and experiences and remaining optimistic despite the ongoing and challenging times.
Tyler, The Creator, said: "It was really cool to have the opportunity to work on a Coke commercial, forever grateful. The end result came out amazing."
"What is brilliant about this campaign is how we have merged the power of Creative and Connections to be able to increase our efficiency and effectiveness in our overall plan," said Souleymane Hamed, Coca-Cola Brand & Consumer Experience Director for Western Europe.