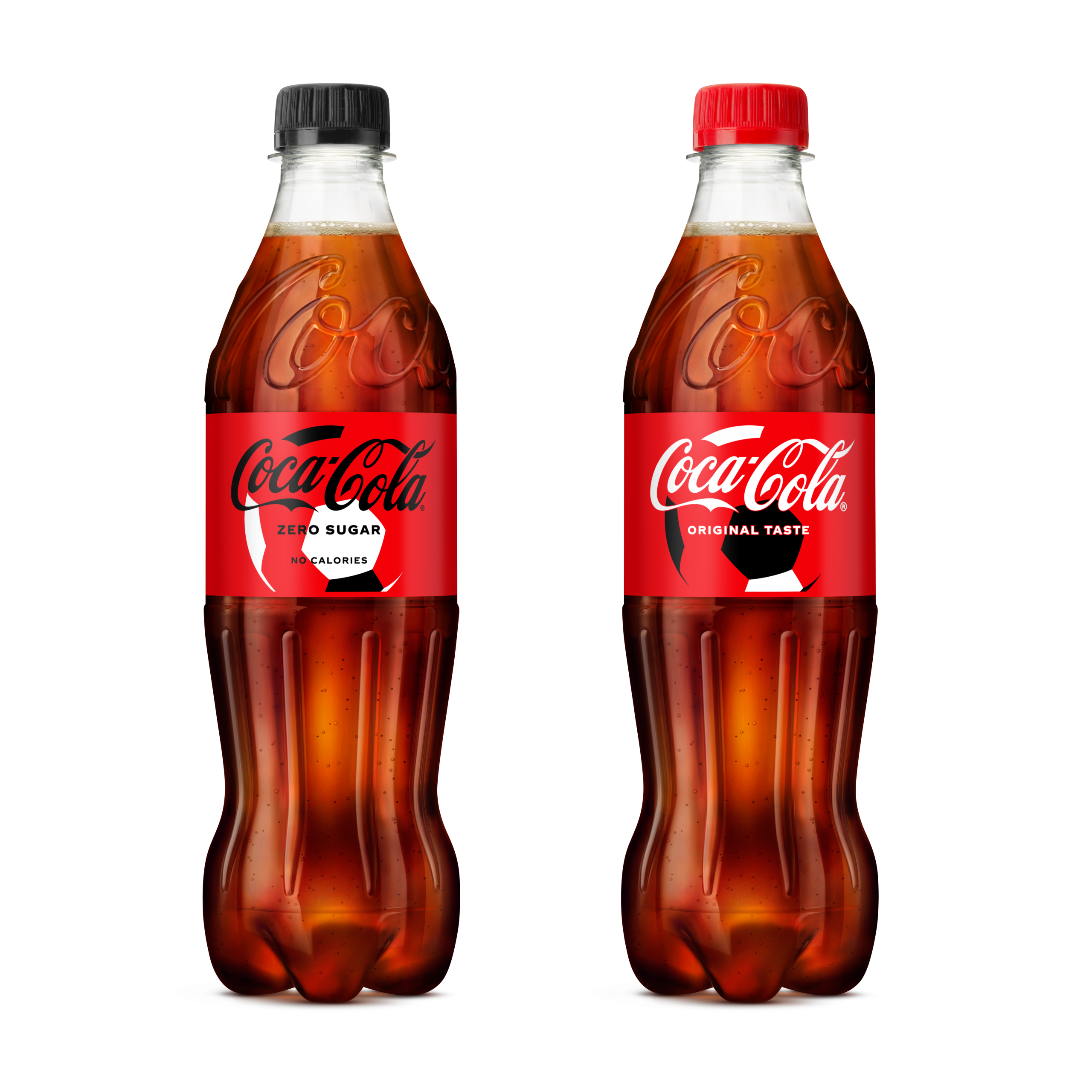 Coca-Cola has today launched its FIFA World Cup campaign – Believing is Magic – bringing the magic of the World Cup to football fans.
Coca-Cola's new campaign is designed to bring the magic of the FIFA World Cup to life, by encouraging people to believe that anything is possible, and to "Share a Promise" as a result – committing to an act should their team win. The creative will feature real fans sharing their promises, from getting a tattoo to dying their hair.
To mark the launch of the campaign, Coca-Cola yesterday partnered with legendary barber Mark Maciver, who boasts football and music stars on his client list, and his iconic SliderCuts barbershop in East London to offer free trims for fans in return for their FIFA World Cup promise.
The new campaign will launch on 7 October across TV, Radio, OOH, Social & Digital and run into November, with the new TV advert first airing during the Women's England v USA match this Friday. Also, for the fifth time, Coca-Cola and FIFA have come together to bring the FIFA World Cup Trophy Tour by Coca-Cola to the world.
For the first time ever, the Original FIFA World Cup Trophy will kick-off its UK leg of the tour in Cardiff celebrating Wales' first appearance at the tournament in 64 years, before landing at London Stanstead and making its way to Wembley Stadium. Football fans will have the chance to view the most iconic symbol in football and experience the real magic of the world's largest, most anticipated sporting event for themselves.
Win Coca-Cola FIFA World Cup 2022 branded footballs
From 17 October, shoppers buying on-the-go (500ml rPET bottles) and sharing promotional packs (multi-pack cans) of Coca-Cola Zero Sugar and Coca-Cola Original Taste will have the chance to win one of 10,000 limited-edition Coca-Cola FIFA World Cup 2022 branded footballs. Every time a shopper scans the QR code on pack to claim a ball.
"Coca-Cola has a longstanding history of connecting fans to the world's biggest football tournaments and helping them to create refreshing social experiences in the home," said Martin Attock, Vice-President, Commercial Development at Coca-Cola Europacific Partners GB.
"During UEFA Euro 2020 , Coca-Cola delivered 68.5 per cent of growth in the colas segment and strengthened soft drinks' position as the number one impulse category during the football.
"The ambition is for the number one soft drinks brand in G to build on this success ahead of and during FIFA World Cup 2022, helping to drive sales for retailers. Our advice to retailers is to keep an eye on the fixture dates, get stocked up on our promotional packs for shoppers and create some eye catching in store displays to capture shopper attention."
The Coca-Cola Company has had a long-standing relationship with FIFA – it began in 1974 – and has been an official sponsor of the FIFA World Cup since 1978. Coca-Cola has advertised at every FIFA World Cup stadium since 1950 and is a long-time supporter of football at all levels.