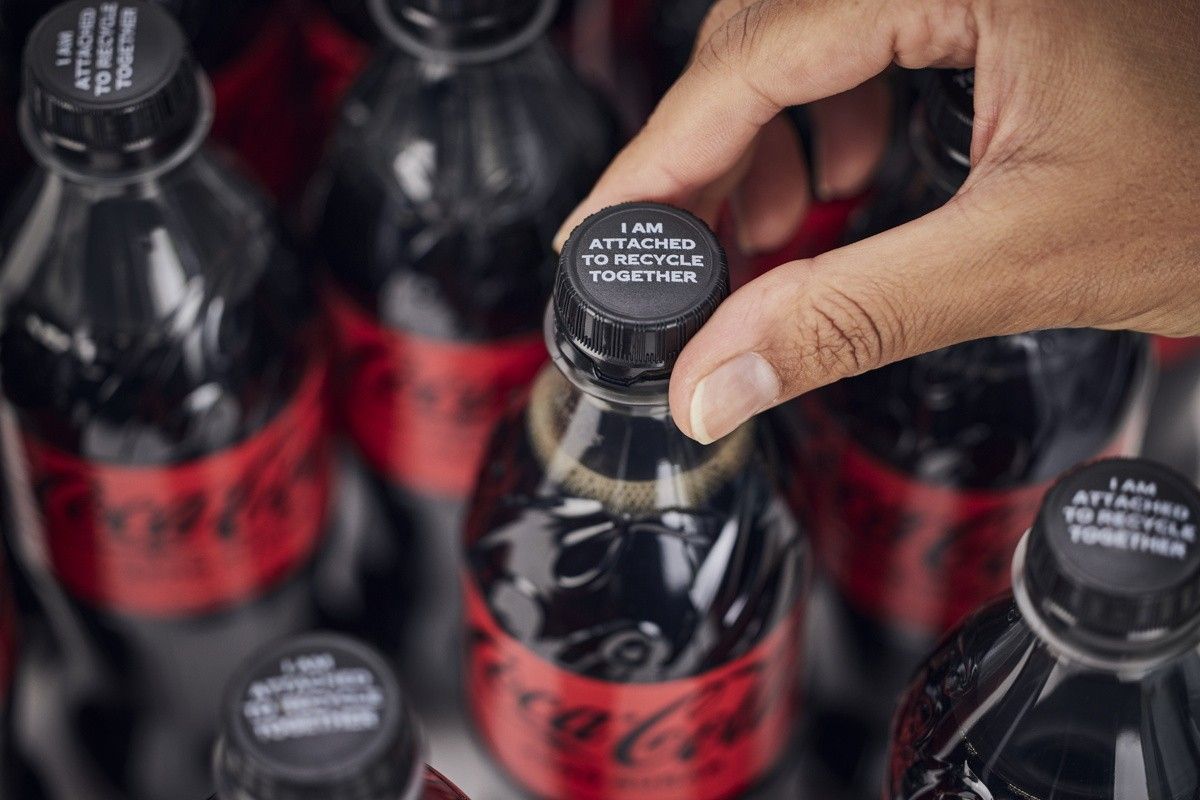 Coca-Cola Great Britain and Coca-Cola Europacific Partners (CCEP) GB is extending the roll out of its attached caps to 500ml plastic bottles, as part of a packaging development across its entire portfolio.
The new design, which will help improve recycling rates and prevent waste, enables the cap to stay connected to the bottle after opening, making it easier to recycle the entire package and ensure no cap gets left behind, even when on the go. The message on the bottle cap has also been changed to 'I am attached to recycle together'.
From today, people will start to see the new attached caps design appear gradually on 500ml bottles of Coca-Cola Zero Sugar, Diet Coke and Fanta Zero, before being rolled out across all Coca-Cola brands and pack sizes by the end of 2024.
CCEP started the changeover to attached caps on 1.5L bottles of Coca-Cola Zero Sugar, Diet Coke and Fanta initially from its bottling plant in East Kilbride Scotland in May. The latest change to bottles will be rolled out from the business' manufacturing site in Edmonton, North London.
All of Coca-Cola's bottles, including the caps, have been 100% recyclable for many years but not all are being recycled due to bottle caps often being discarded and littered.
Coca-Cola said the packaging development is just one of the actions it is taking towards its commitment to a World Without Waste, which will also see the company help collect and recycle a bottle or can for every one that it sells by 2025.
"This small but significant change helps to ensure that when consumers recycle our bottles, the caps stay attached and don't get left behind as litter," Stephen Moorhouse, vice president and general manager at CCEP GB, said.
"We know consumers in Great Britain want to dispose of packaging in the right way, and we want to help them do that. We're pleased to share this change, and we will continue to innovate and create more sustainable ways to enjoy our products.
"We are proud to be leading the industry in Great Britain, with production of the new attached caps to our plastic bottles taking place right here in Edmonton, following £42 in investment into the site since 2017."