Leading authentic Japanese and Organic fine foods specialist Clearspring is launching the UK's first Organic Japanese Kuwa Matcha. Kuwa (桑) is Japanese for mulberry and Matcha (抹茶) is Japanese for powdered tea. Just like traditional Matcha, Kuwa Matcha is a vibrant green, finely ground powder. Instead of tea leaves it is made using mulberry leaves and unlike green tea Matcha, it is naturally caffeine free.
Clearspring Organic Japanese Kuwa Matcha is made using the finest quality organic and sustainably grown mulberry leaves that are grown in Kagoshima, Japan, where volcanic soils and humid climates make for ideal growing conditions. Once harvested the leaves are steamed, dried and ground into a fine powder which is just as versatile and delicious as traditional Matcha.
Kuwa Matcha has a delicious, balanced flavour that is less astringent than the taste associated with green teas and Matcha tea powder. It is the perfect zero caffeine alternative for consumers who enjoy the taste of Matcha but wish to reduce or avoid caffeine.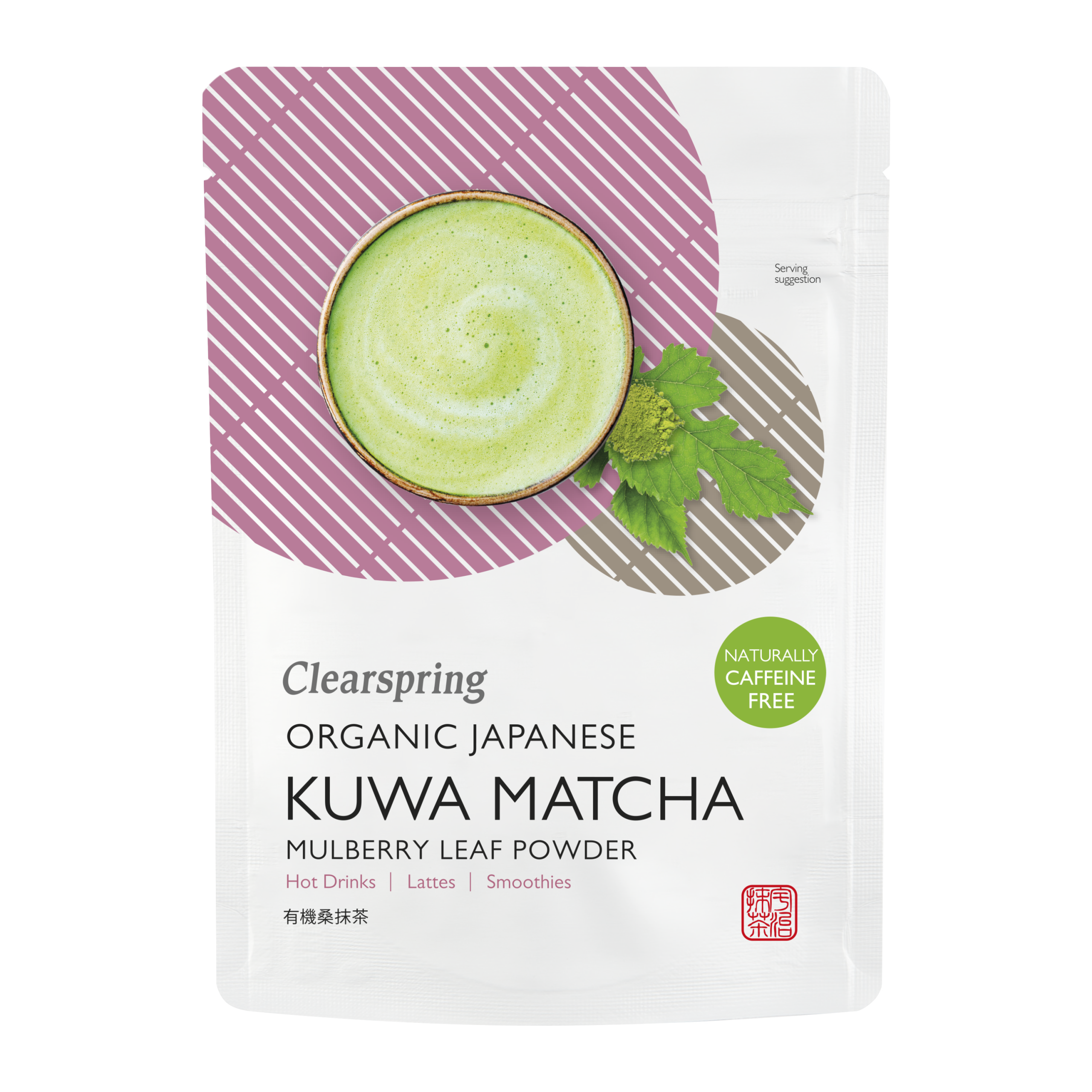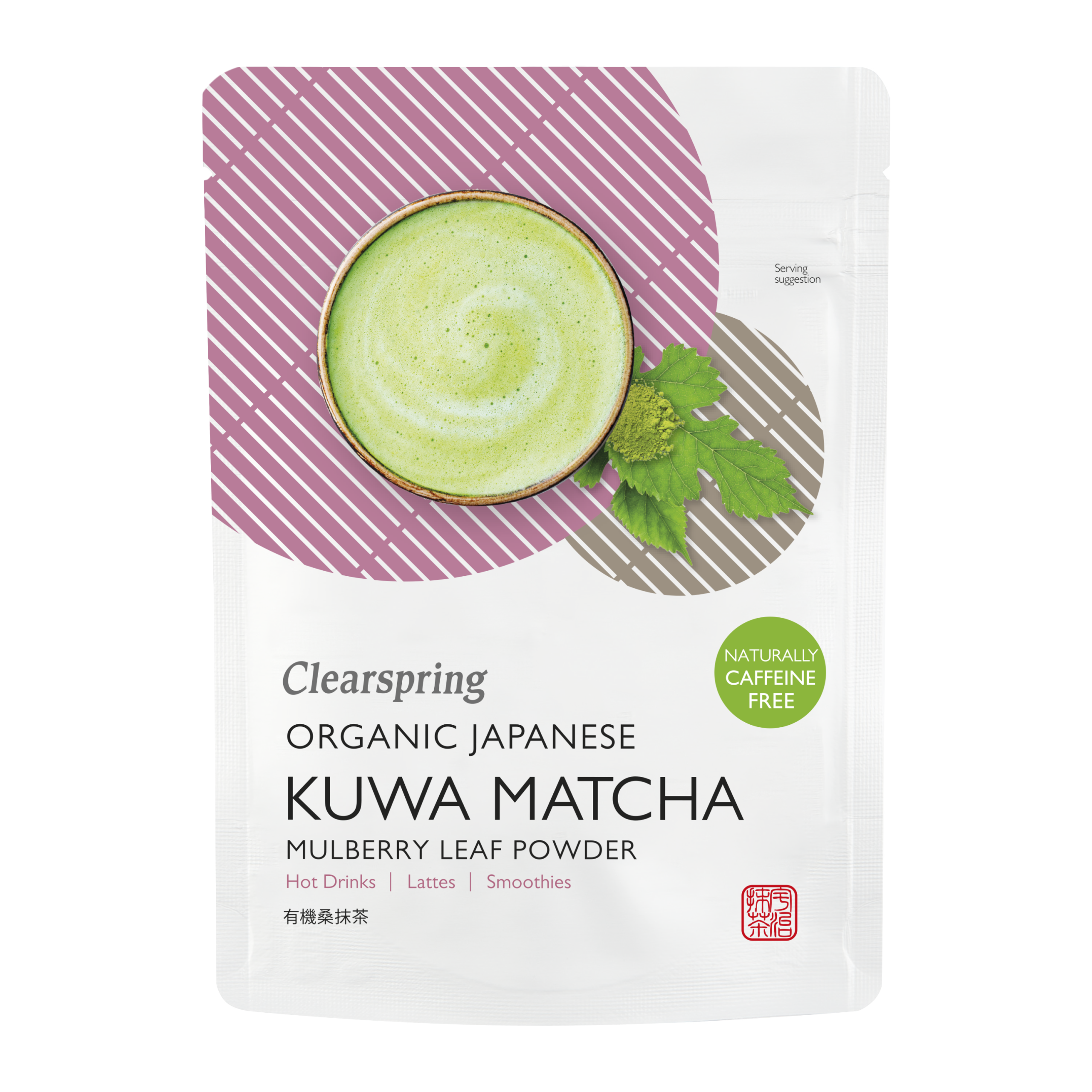 Maria Dawson, Director at Clearspring said about the new addition: "Mulberry leaves have been enjoyed in Japan for centuries in either loose leaf or ground powder form. We're extremely excited to be the first to offer a premium quality authentic and Organic Japanese Kuwa Matcha in the UK.
"It perfectly complements our existing organic Matcha range whilst tapping into the growing demand for low or no-caffeine hot and cold beverages. "Clearspring Organic Japanese Kuwa Matcha also delivers on flavour. It has a very similar taste to our premium Matcha, with a mellower taste that is smoother on the palate, especially when enjoyed as a latte. You can also use it for cooking and baking!"