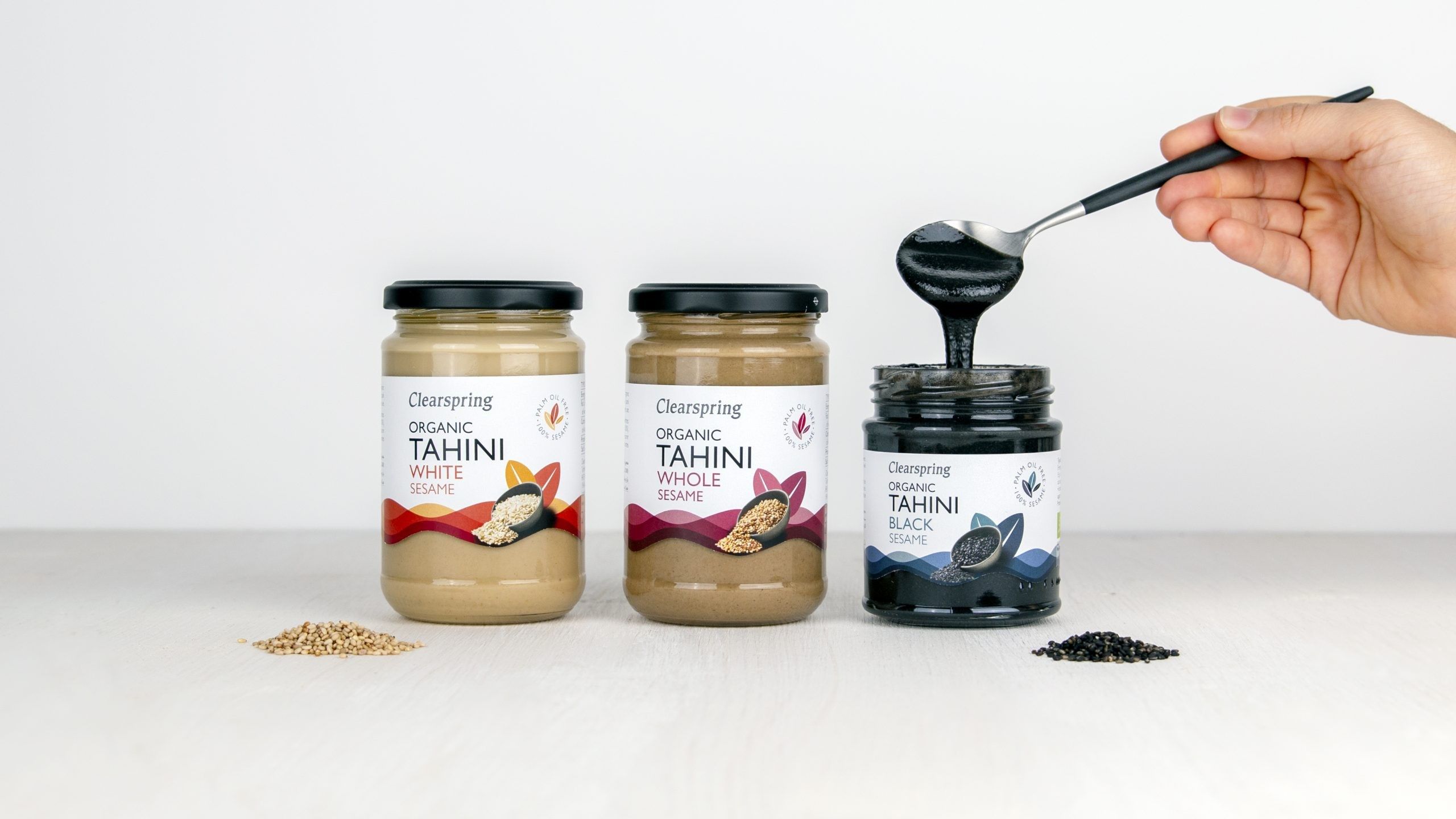 Leading authentic Japanese and organic fine foods brand Clearspring has added three delicious new organic Tahini products to its range: White, Whole and Black Sesame Tahini.
Tahini is a popular Mediterranean and Middle Eastern condiment which is made from sesame seeds. Clearspring's Organic Tahini range is made by a third-generation family producer in Europe, where they have been expertly making Tahini since 1949.
Clearspring's new Tahini range is all single-ingredient, made using the finest, carefully selected 100% organic sesame seeds. The seeds are roasted to perfection and then ground into a smooth paste which is as delicious as it is versatile. They are perfect for a wide variety of uses from hummus, salad dressings, dips, sauces, and spreads to desserts and for baking.
"Our new Organic Tahini range is a natural fit for Clearspring, because sesame seeds, sesame oil and sesame paste are all popular in Japanese and Asian cooking," said Clearspring's Director Maria Dawson. "Our Organic Tahini range works particularly well when blended with our flagship Organic Yaemon Tamari Soya Sauce to create a delicious dressing or a dip.
"Tahini is also a staple amongst plant-based shoppers, who love it equally for its rich flavour and versatility. We are extremely excited to be adding a truly premium quality range of organic, vegan and flavourful Tahini products to our offering."
Clearspring's Organic Tahini range is full of natural flavour whilst being palm oil free, added sugar and salt free, free from all artificial colours, flavours and preservatives and non-GMO. All three are a great source of protein, high in fibre and vegan friendly.
The White and Whole Sesame Tahini come in 280g, and the Black Sesame in a 170g reusable, recyclable, zero waste glass jar.