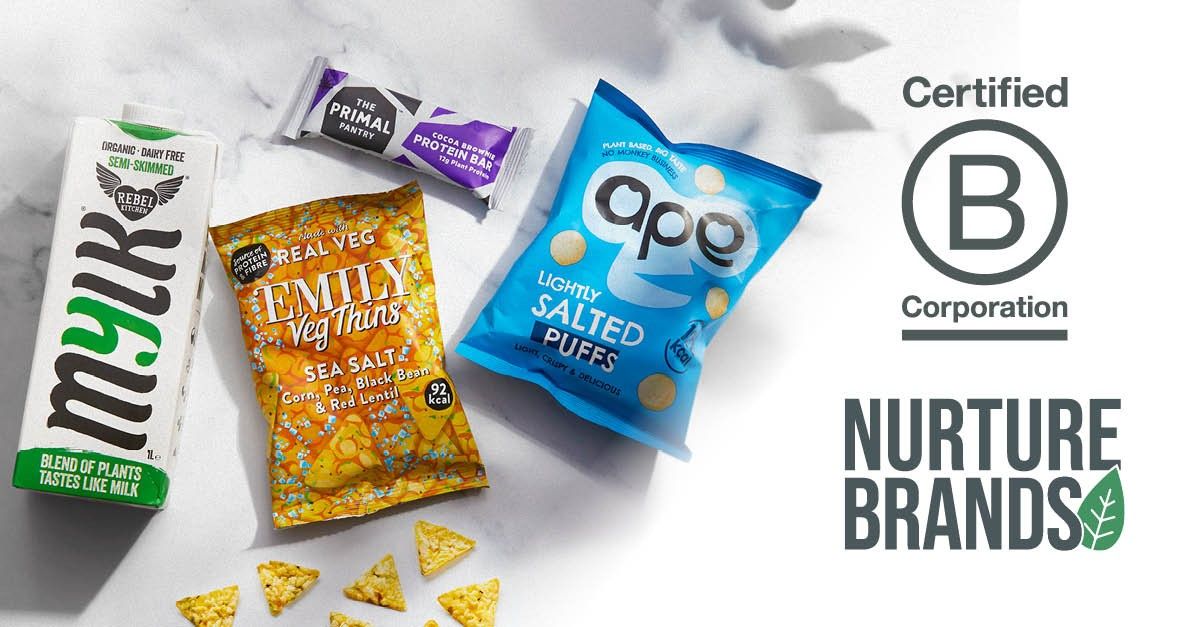 Nurture Brands, founded in March 2019 by Ben Arbib, has achieved B Corporation status with all five award-winning, plant-based brands, Rebel Kitchen, Myracle Kitchen, EMILY, The Primal Pantry and Ape also achieving the certification.
"I created Nurture Brands with the vision of a new kind of FMCG business, one that combined better-for-you food and drink, with sustainability and business ethics at its core" says Arbib. "Our B Corp certification is a testament to this vision and proves we live by our values, ensuring social and environmental accountability is always at the forefront of our business."
Arbib co-founded Rebel Kitchen, which achieved B Corp status in 2017, being in the second cohort of U.K. businesses to do so. "When we went through the certification for Rebel Kitchen, B Corp wasn't very well known. It's inspiring to see how the movement has gained momentum." he says.
The rigorous B Corp assessment of the business and its five brands took 18 months. The business achieved a B Impact Score of 88.8, an improvement of 8 points on the previous Rebel Kitchen score.
B Corp certification is a mark of approval for the business standards when it comes to its team members. "We scored very well in the worker, community and governance areas of the assessment" says Managing Director, Adam Draper. "That's due to our commitment to transparency, inclusivity, diversity and wellbeing practices such as our unlimited holiday policy."
Nurture Brands is 100 per cent Carbon Neutral and is also a member of "1% for the Planet" whereby the business commits 1 per cent of net revenue to supporting relevant environmental and social causes for each brand, such as donations to The Gorilla Organisation in the case of Ape and The Primal Pantry partnering with Rewilding Britain.