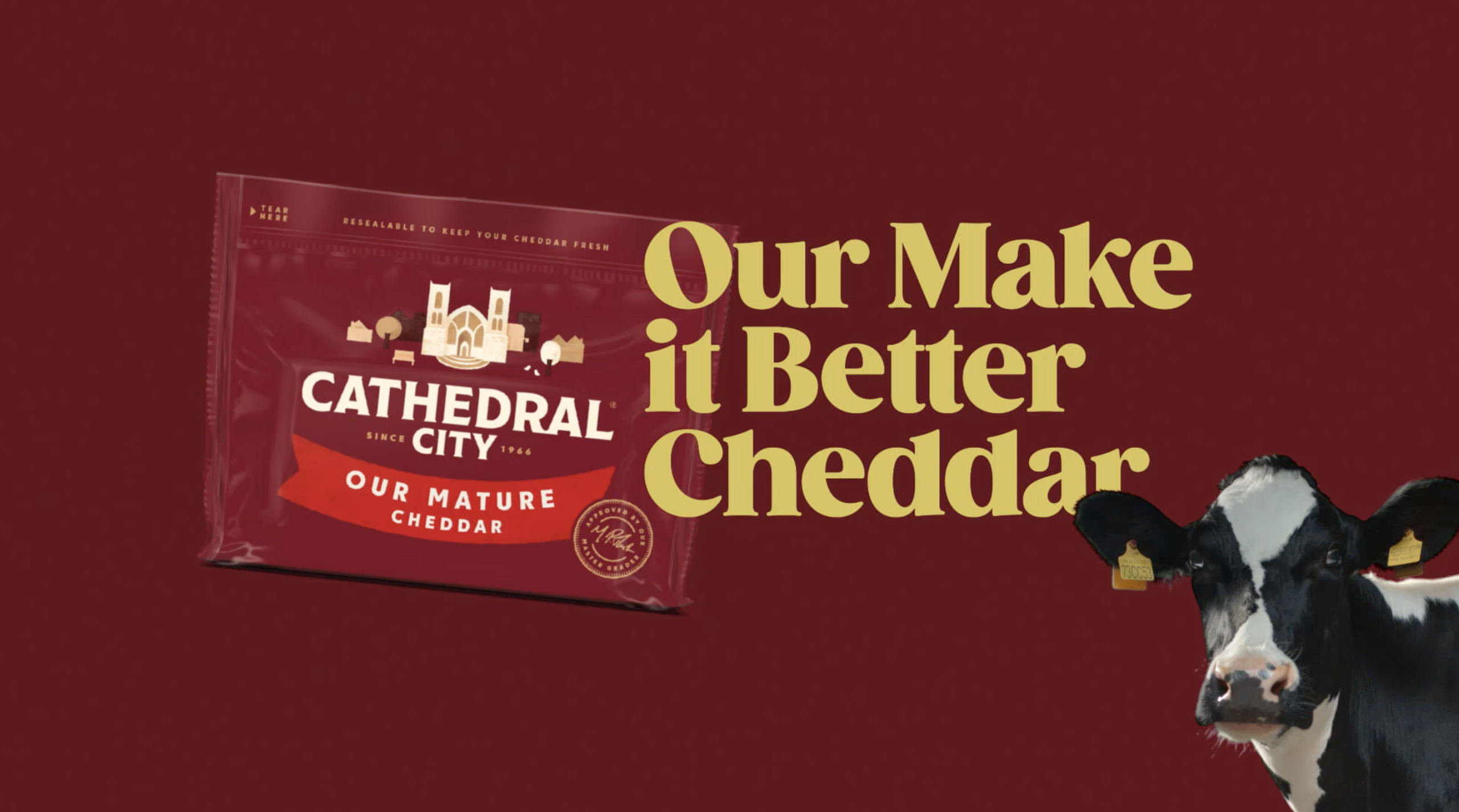 Saputo Dairy UK has launched a £5 million advertising campaign for 2022-23 for its cheddar brand Cathedral City, centred around a brand-new television advert.
Heralding the start of the brand's new three-year "Our Make it Better Cheddar" campaign, the television advert will be aired across national television, on-demand, YouTube and social media.
Central to the advert are a young boy, his dad and a talking cow, who together uncover what makes Cathedral City cheese taste so consistently delicious.
"We are firm believers that carefully crafted, good quality cheese is worth enjoying every day," said Neil Stewart, Head of Marketing for Cathedral City at Saputo Dairy UK. "Through our new 'Our Make it Better Cheddar' campaign and TV ad, we want to showcase the skill and dedication involved in producing our much-loved cheddar and explain to our target audience that this expertise, commitment and passion together make delectably creamy and consistently great tasting cheese."
Cathedral City is currently worth £285m in total market and its cheese is bought by almost 44 per cent of UK households.