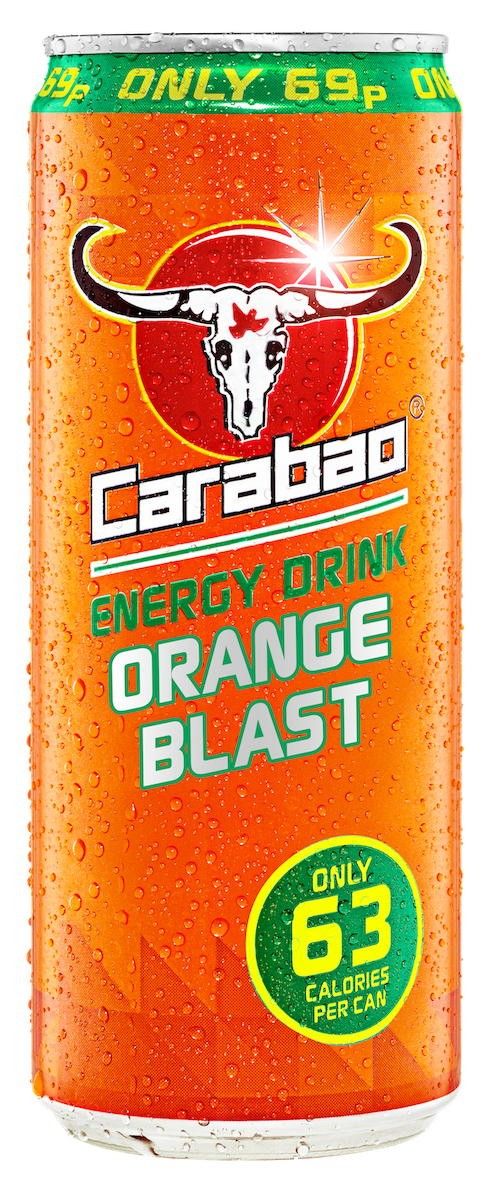 Energy drink brand Carabao has launched Orange Blast, replacing its Mandarin Orange flavour with an improved taste as well as a new can design.
The brand said the latest offering has an improved taste as well as a new can design that is befitting of this new delicious, zesty, low-calorie drink. The product is set to appear in stores from this month, with standard and PMP cans available for retailers to stock.
The renaming follows consumer research conducted by YouGov which found that energy drink drinkers were 50 per cent more likely to buy a product called Orange Blast versus the previous Mandarin Orange product.
The announcement comes as Carabao continues to grow and is the only value 'drink now' brand (with an average unit price under £1.00) from the Top 5 in the category delivering both unit and value growth. In the last quarter, unit sales for the brand have grown by 64 per cent and value sales by 61 per cent, making Carabao the fastest growing Top 20 Energy brand in the UK (excluding new launches).
Speaking on the relaunch, David Butcher, managing director of Carabao UK&I said: "When Mandarin Orange launched in 2018 it quickly became one of Carabao's firm favourites among consumers. Now, we're excited to replace it with even tastier orange drink that we know energy drink consumers will love.
"It's been an exciting year for the brand as Carabao has continued to go from strength to strength in 2021, becoming one of the UK's fastest growing energy drinks. Not only that but we've enhanced our commitment to football sponsorship by extending partnerships all over the UK. Now, with our new and improved Orange Blast flavour, we cannot wait to keep building our brand in 2022."
The launch of Carabao Orange Blast will be supported by a Facebook advertising campaign and a series of activations targeting football fans linked to the brand's sponsorship of the Carabao Cup as well as Hibernian FC and Hearts FC.