Iconic red spirit, CAMPARI, has announced a redesign of its bottle – revamping its presence on shelf after more than a decade. Celebrating the bond between the brand and its Milan hometown, a history dating back to 1860, the new bottle is an eye-catching design, available now across all major supermarkets in the UK at RRP £18*.
The redesign aims to refresh and refine an already popular serve which sits at the heart of the "cocktails at-home trend", making it a must-stock for retailers.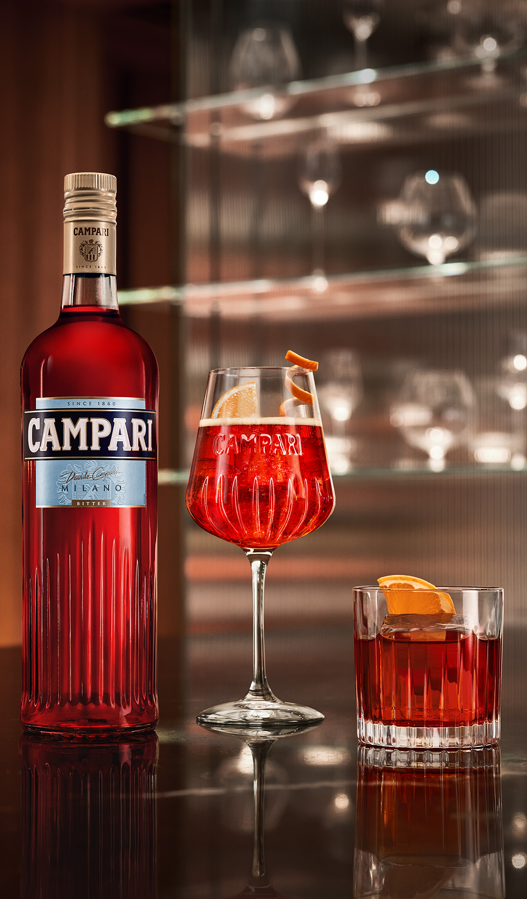 CAMPARI'S refreshed design will boost presence in store, as the sharpness of the lines make the bottle stand out on shelf. The sleek, minimalist fashion and contemporary design has been pulled through in this relaunch, signifying the journey of the aperitivo culture from Milan to the world.
Since its creation in 1860, when the red home-made bitter was served in decanters, the CAMPARI bottle has been changing shape and evolving alongside the city of Milan, drawing continuous inspiration from it. The new bottle comes at the perfect time as consumers head into lighter evenings, where the bittersweet and refreshing Campari Spritz makes for the perfect at-home cocktail to enjoy.
"With the presentation of the new CAMPARI bottle, we wanted to pay homage to Milan, its resourcefulness, and its excitement; traits that deeply bind it to the spirit of our brand," said Francesco Cruciani, Campari Group UK's Managing Director. "The city of Milan has a rich history of architecture and is representative of its culture, making it the perfect blend between classic and modern. The dynamic movement in the tapering of the lines on the new bottle reflect this movement through time of both Milan and CAMPARI, building on a deep and full history but always with a forward-looking approach."
Available now at RRP: £18 for 70cl*
*Pricing at the sole discretion of the retailer