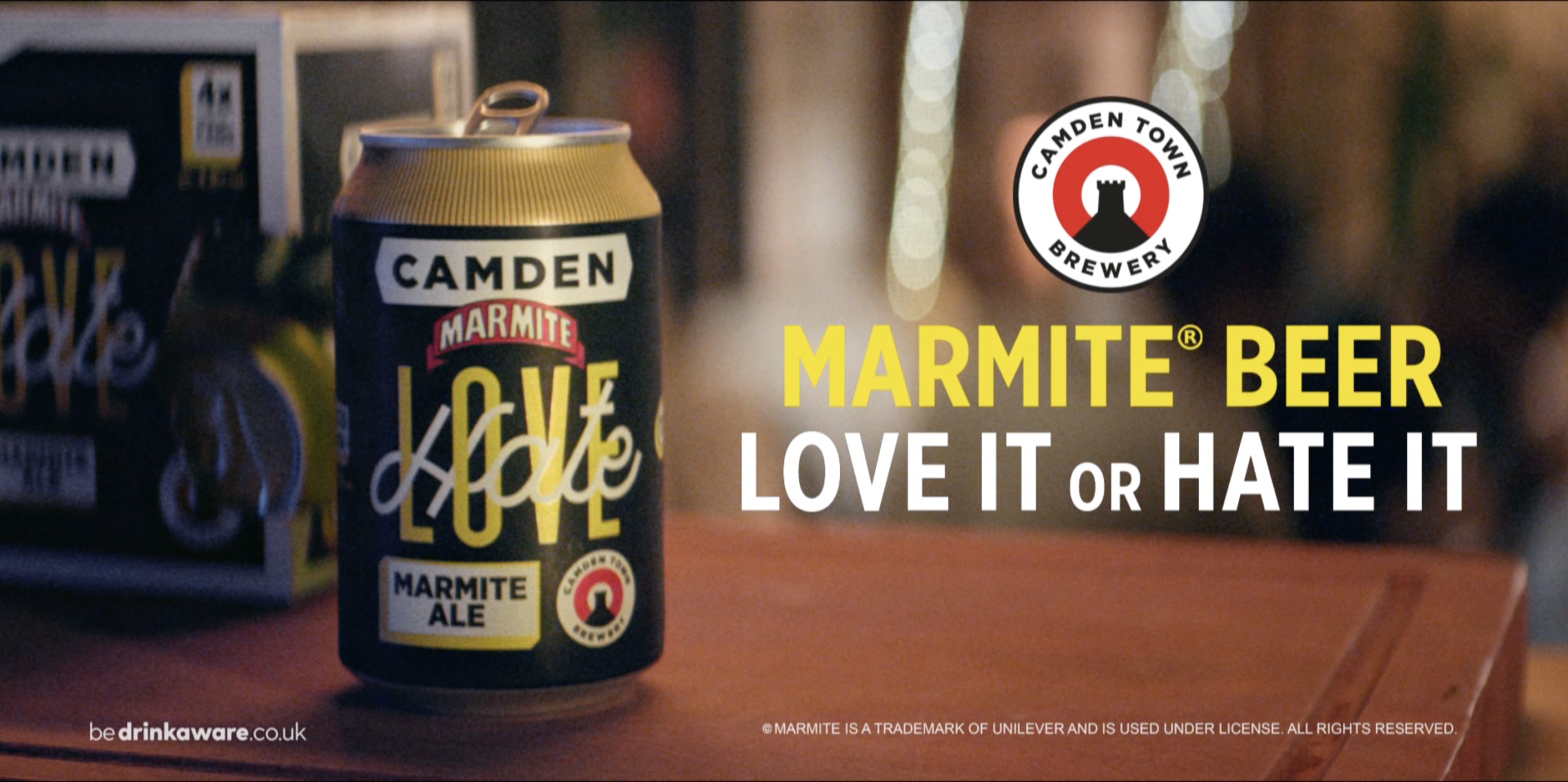 After the successful launch of its latest collaboration beer, Camden Town Brewery has once again joined forces with Marmite to launch a TV ad. In celebration of the new limited-edition beer, Camden Love Hate Marmite Ale, Camden is relaunching the iconic "Marmite Kiss" TV advert from 2001, with a fresh new look.
Teaming up with the nation's favourite spread, last month Camden Town Brewery launched Camden Marmite Ale – a limited-edition beer that has divided the nation. Celebrating all the lovers (and haters) out there, positive consumer reaction to Camden's latest innovation beer was a springboard for the ad remake, championing the "love/hate" flavour of the beer.
A fresh take on the 2001 ad, Camden's ATL features two people on a date enjoying a kiss, until one is disgusted by the taste of Marmite Ale. The camera then pans over to a can of Camden Marmite Ale, with Marmite's famous tagline "Love it or Hate it".
"We couldn't be happier with consumer reaction to our Camden Marmite Ale," said Zoe Wulfsohn-Dunkley, Head of Marketing at Camden Town Brewery. "In true Marmite style, it has caused debate among beer lovers across the country, but we'd like to think we've surprised a few haters out there with our fresh-tasting beer."
Marmite Ale is a limited-edition beer, that like all Camden beers, is never pasteurised. Available to buy nationwide from retailers and the Camden web shop, shoppers can pick up a 4-pack for £8 while stocks last.