Cadbury is building on the success of two of its most popular launches of the last few years with two new tablets: Cadbury Darkmilk Praline and Cadbury Caramilk Crispy.
Cadbury Darkmilk Praline is available in 85g tablet format. It contains Cadbury Darkmilk's deliciously creamy, rich, high-cocoa chocolate, with a creamy hazelnut filling, and joins the successful Darkmilk range.
The Cadbury Darkmilk range was originally launched in 2018. It was specially crafted after research identified that taste buds change as we go through life, with consumers increasingly looking for a richer tasting chocolate as they get older . The bars contain 40 per cent cocoa, catering for consumers who find milk chocolate a little too sweet and dark chocolate too bitter .
The new Darkmilk Praline tablet will build on the brand's success through its first five years on shelves with the addition of a hazelnut praline flavour. Hazelnut is the number three chocolate flavour, growing 13 per cent year-on-year.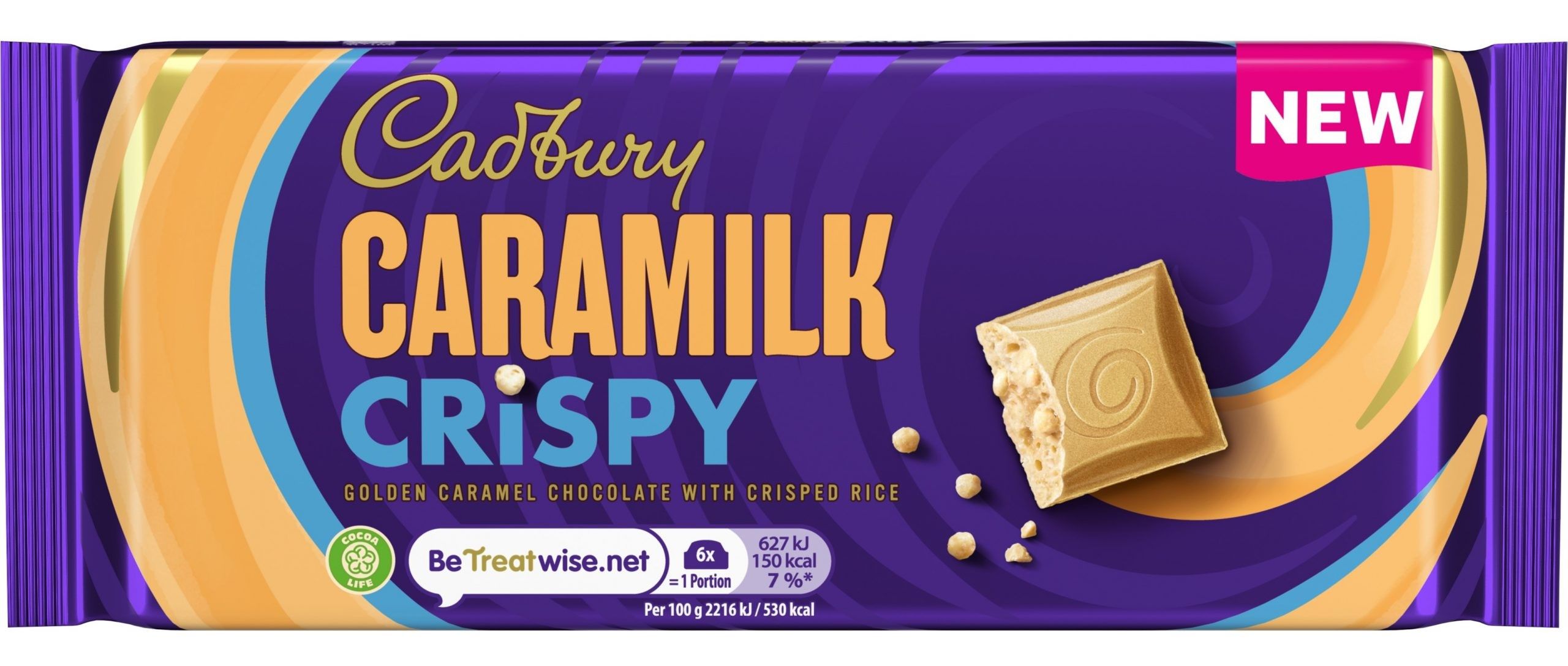 Cadbury Caramilk Crispy is also available in an 85g tablet format. It comprises a golden blend of white chocolate with a light crisped rice inclusion.
Caramilk Crispy builds on an exceptional first 18 months for Caramilk, during which it has become one of Cadbury's biggest and most established brands. Caramilk chocolate was developed for the UK and Ireland audience and the addition of crisped rice will build traction with shoppers under 45, demonstrating the brand's ability to drive incremental growth to the category.
"We are extremely proud to be unveiling these two fantastic new innovations across two brilliant brands," said Christina Bland, Junior Brand Manager for Cadbury Tablets at Mondelēz International.
"We know that Cadbury Darkmilk has brought new shoppers to the category , adding incremental sales for retailers. Cadbury Darkmilk Praline will further build on this. Additionally, Cadbury Caramilk has already built up a dedicated following. We know 82% of shoppers who have tried Caramilk would repeat their purchase – and the new Crispy launch will help build on this."
Both tablets are available now.