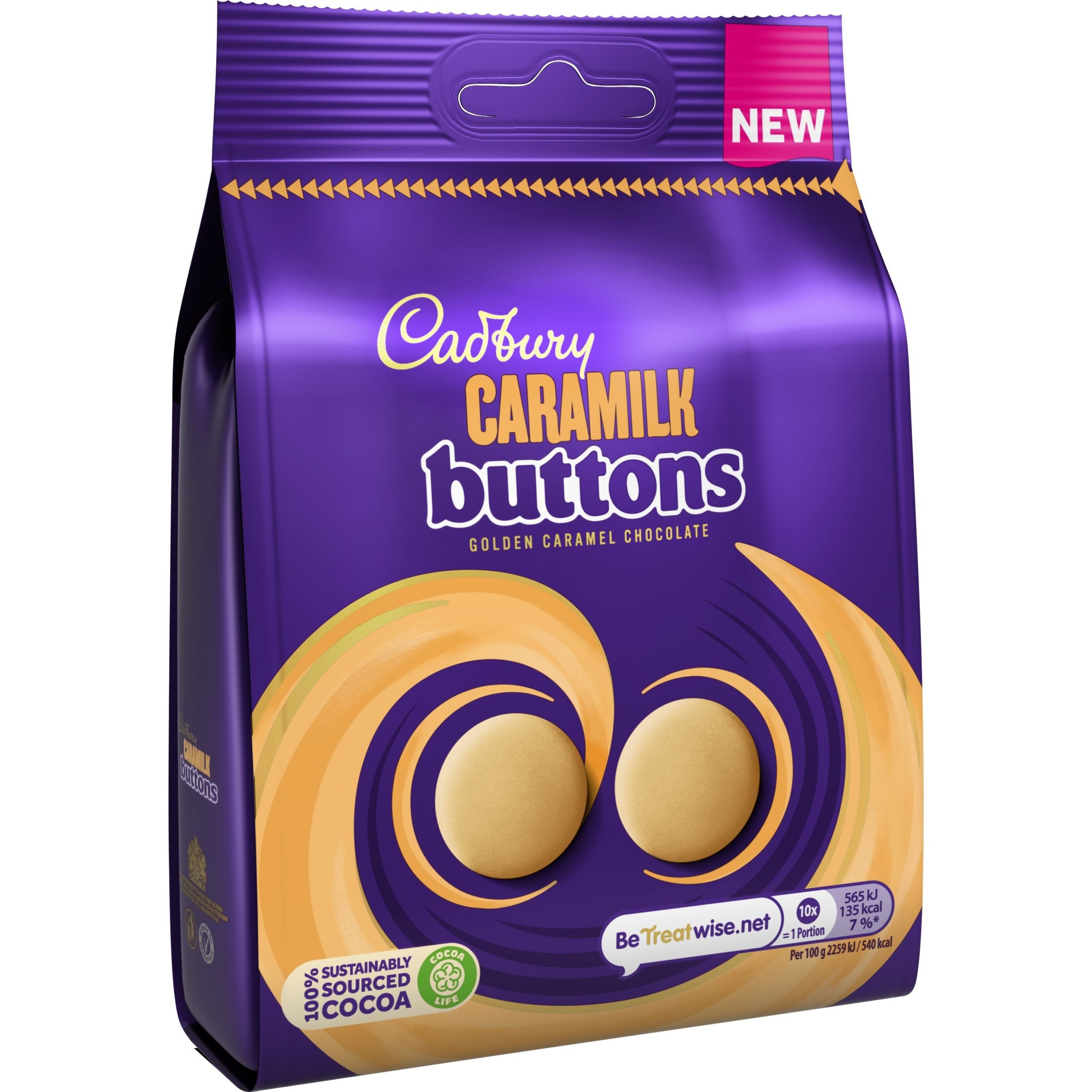 Building on the success of Cadbury Caramilk in 2021, Cadbury is expanding the range to bring shoppers a brand-new launch: Cadbury Caramilk Buttons.
Available from April, the new launch will help retailers tap into more shopper occasions with the popular sharing bag format, perfect for "Afternoon Sharing" and "Big Night In" occasions.
The Cadbury Caramilk tablet was the third best-selling NPD last year, and the single bar was the ninth best-selling NPD, despite only launching in July. The brand has already generated nearly £18m in sales and is proving to be incremental to the category.
"Cadbury Caramilk was our biggest launch of last year and our best ever confectionery launch, so we are incredibly excited to bring its iconic taste to this proven consumer favourite format," said Nancy Galvin, Brand Manager for Cadbury at Mondelēz International. "We are confident that Cadbury Caramilk Buttons will help the brand to reach even more shoppers and help retailers drive incremental confectionery sales this year."
Cadbury Caramilk Buttons will be backed by unmissable PR and in-store support. Retailers should range the new sharing bags in designated confectionery fixtures alongside existing sharing bags to maximise both planned and impulse sales.
For further merchandising and category advice retailers can visit deliciousdisplay.co.uk.