KP Snacks is expanding the Butterkist range with the launch of a brand new flavour, Crunchy Hazelnut Chocolate flavour toffee popcorn. Rolling into stores in July, the indulgent new flavour is available in both a sharing and £1.25 PMP format.
Butterkist Crunchy Hazelnut Chocolate popcorn has been designed to capitalise on the growing trend of hazelnut flavours in confectionery, appealing to consumers looking for a unique and satisfying sweet treat. The new Butterkist variant delivers an irresistibly sweet snacking experience while offering a lower calorie option when compared to traditional confectionery products, including chocolate bars.
The new product uses the strength of Sharing and large PMP formats in CSNP, growing +12.1 per cent and +34.4 per cent respectively. The Crunchy Hazelnut Chocolate popcorn sharing format offers the perfect tasty treat to bring fun and flavour to "Big Night In" occasions as trends towards more cautious spending continue and consumers trade nights out for nights in.
The launch of the new flavour also expands KP Snacks' market-leading £1.25 PMP range (worth £105.1m and growing in value +53.2 per cent). The Butterkist Crunchy Hazelnut Chocolate popcorn £1.25 PMP combines an exciting new product with an increasingly popular format, perfect for driving retailer sales.
The new product launch will be supported by a social media campaign, encouraging consumers to, "Go Grab the Butterkist!"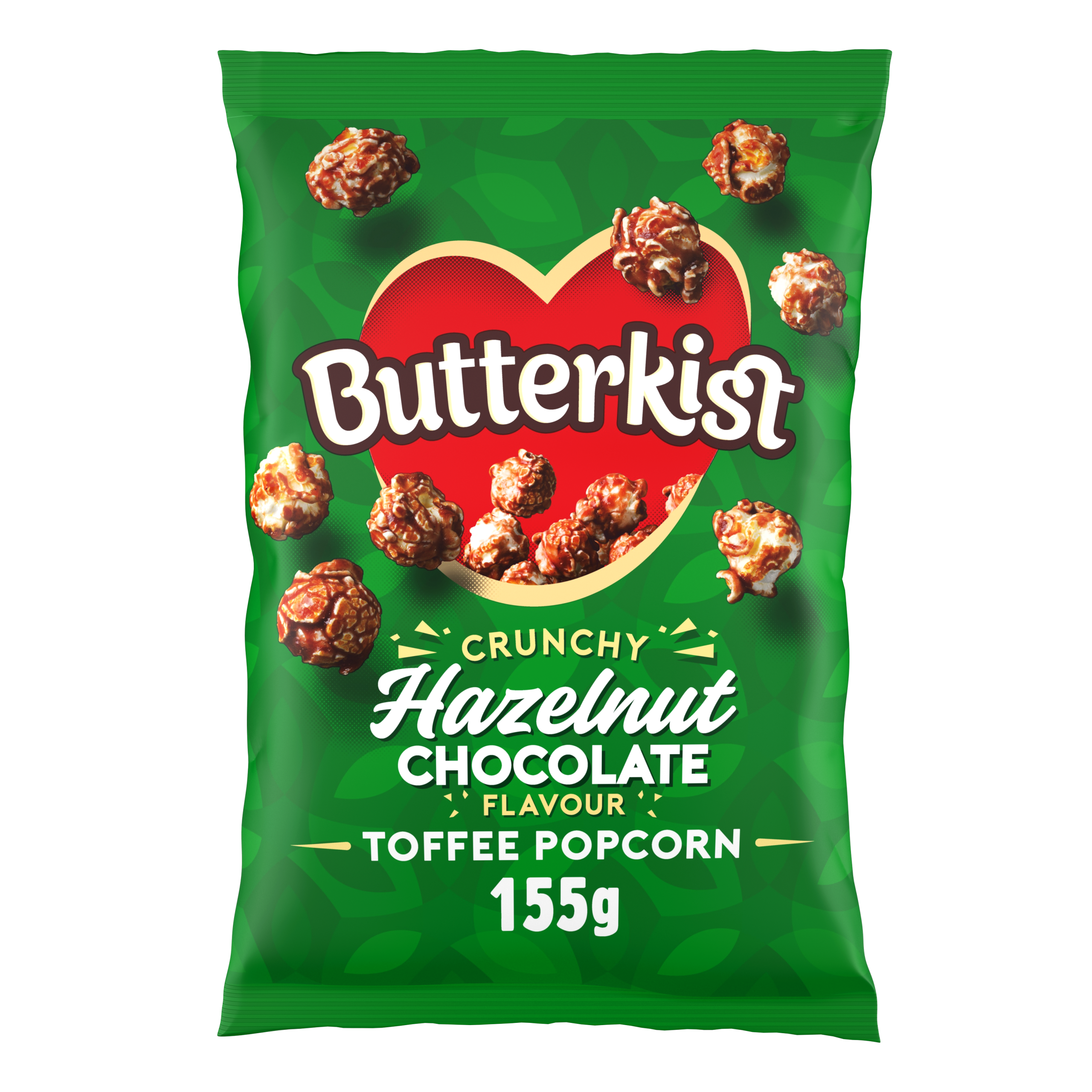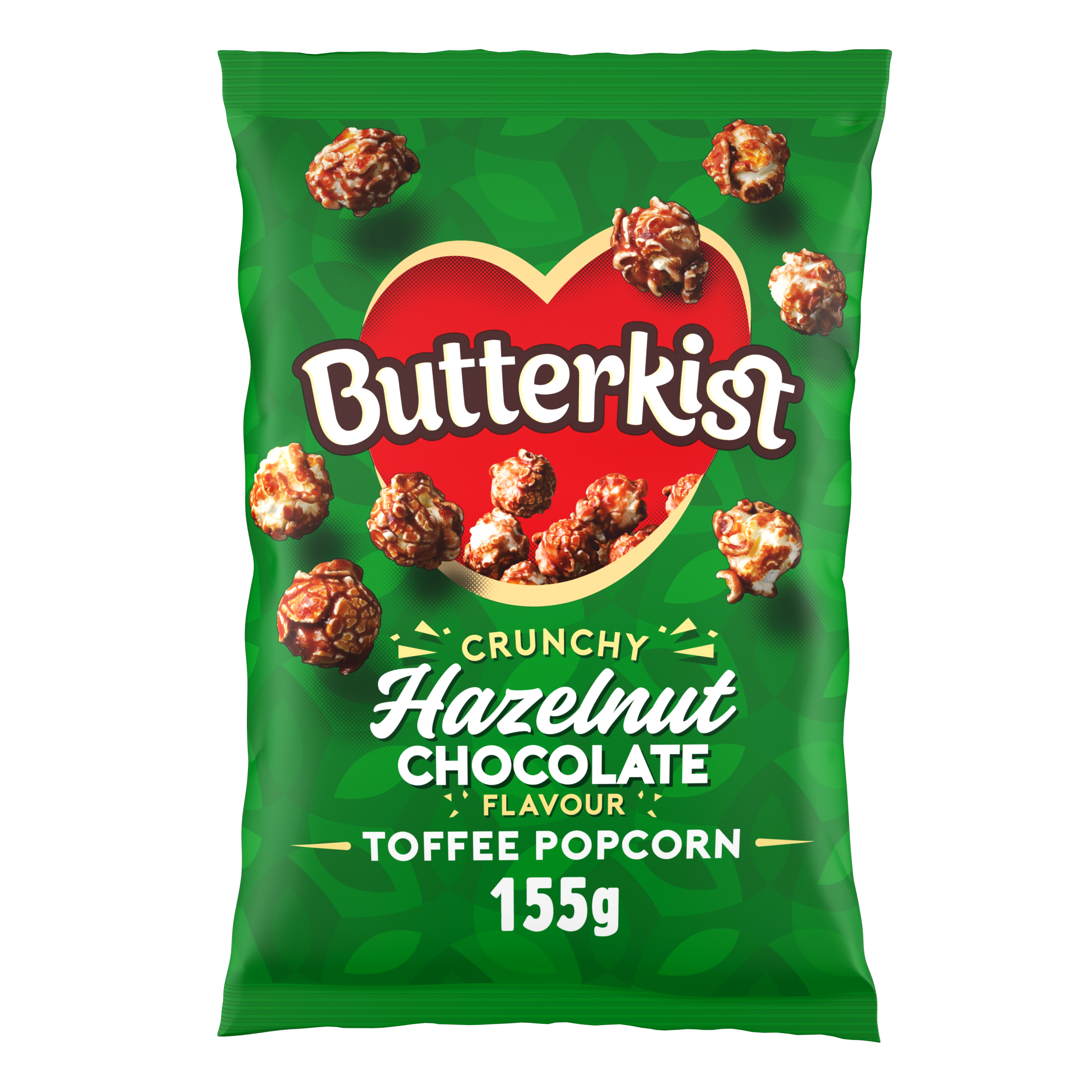 "Butterkist is the nation's favourite popcorn brand and we are proud to be delivering another delicious, innovative new product to delight our consumers and bolster sales for our retailer partners," said Jenny Blanco Bancia, Marketing Manager at KP Snacks. "The Crunchy Hazelnut Chocolate variant offers a tasty and unique treat, ideal for disrupting shoppers and driving brand penetration."
Butterkist Crunchy Hazelnut Chocolate flavour toffee popcorn 155g Sharing bags will launch in Co-op from early July at an RRP of £2. The £1.25 PMP will launch to C&I customers in late July.
Synonymous with delicious popcorn, the Butterkist brand is worth £53.3m RSV and growing in value at +7.2 per cent. Butterkist is a delicious treat for quality time with family and friends, and enjoys a 36.7 per cent market share of the popcorn segment.