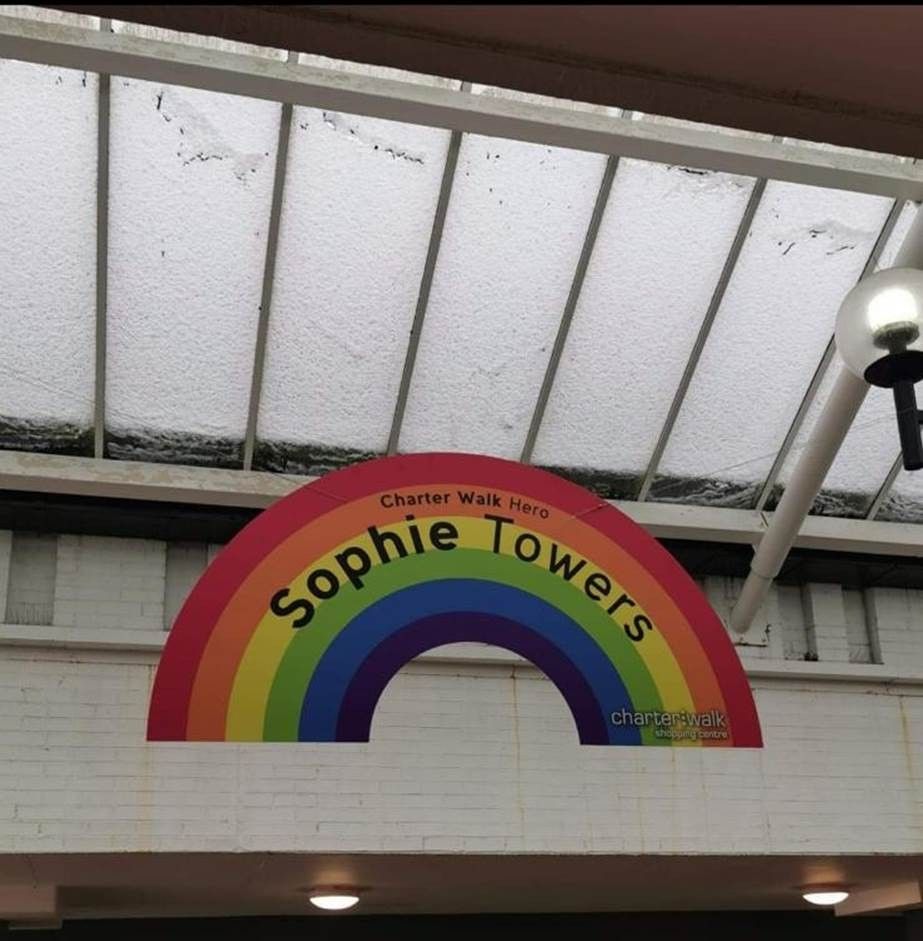 A Burnley retailer has been recognised as a local 'community hero' for her unrelenting work to help others during the COVID-19 pandemic.
Charter Walk Shopping Centre in Burnley received multiple nominations for Sophie Towers, who runs a One Stop store, to receive the accolade.
Her extraordinary efforts over the past few months have seen her team undertake more than 5,000 local food deliveries, after she joined a Facebook page set up to help the local community.
"When I joined I quickly realised how many people were struggling," she said. "We started to take orders over the phone, using contactless payment and myself and the team would walk their shopping to them, free of charge."
"Many people were unable to leave their house, couldn't get shopping slots or simply didn't know how to order food online. Everything grew from there," she added.
As the situation with the pandemic continued, they became busier and were soon inundated, which meant a lot of walking.
"We then had a call from the local volunteer services who were able to help us with delivering by vehicle which enabled us to deliver even further. If customers called us before midday we could get them their order that day," she said.
In the end they covered four local towns, supplying the communities with groceries and supplies, assisted by the volunteers.
As a One Stop franchisee, Sophie also had the pressure of running her business, as well as looking after her young family but with an outstanding team behind her, alongside the systems and support of One Stop, she was able to galvanize those around her to directly help others.
"The work that Sophie has done for her local community is exceptional and shows how one person can create a tidal wave of support," commented John Miller, One Stop head of franchise.
"Sophie's work has captured the attention of local services and other charities, who have also benefitted from Sophie and her team's selfless efforts, so there are multiple touch points across the community thanks to what they have done. She also captured the attention of all those who voted for her as their 'hero'.
In addition to delivering food, Sophie also supported a local homeless charity and helped to provide free school meals over Half Term for families in need or those affected by the pandemic.
Charter Walk is set to create a mural to celebrate all those awarded, so Sophie and the rest of the 'heroes' will be featured as shining examples, for all to see for years to come.