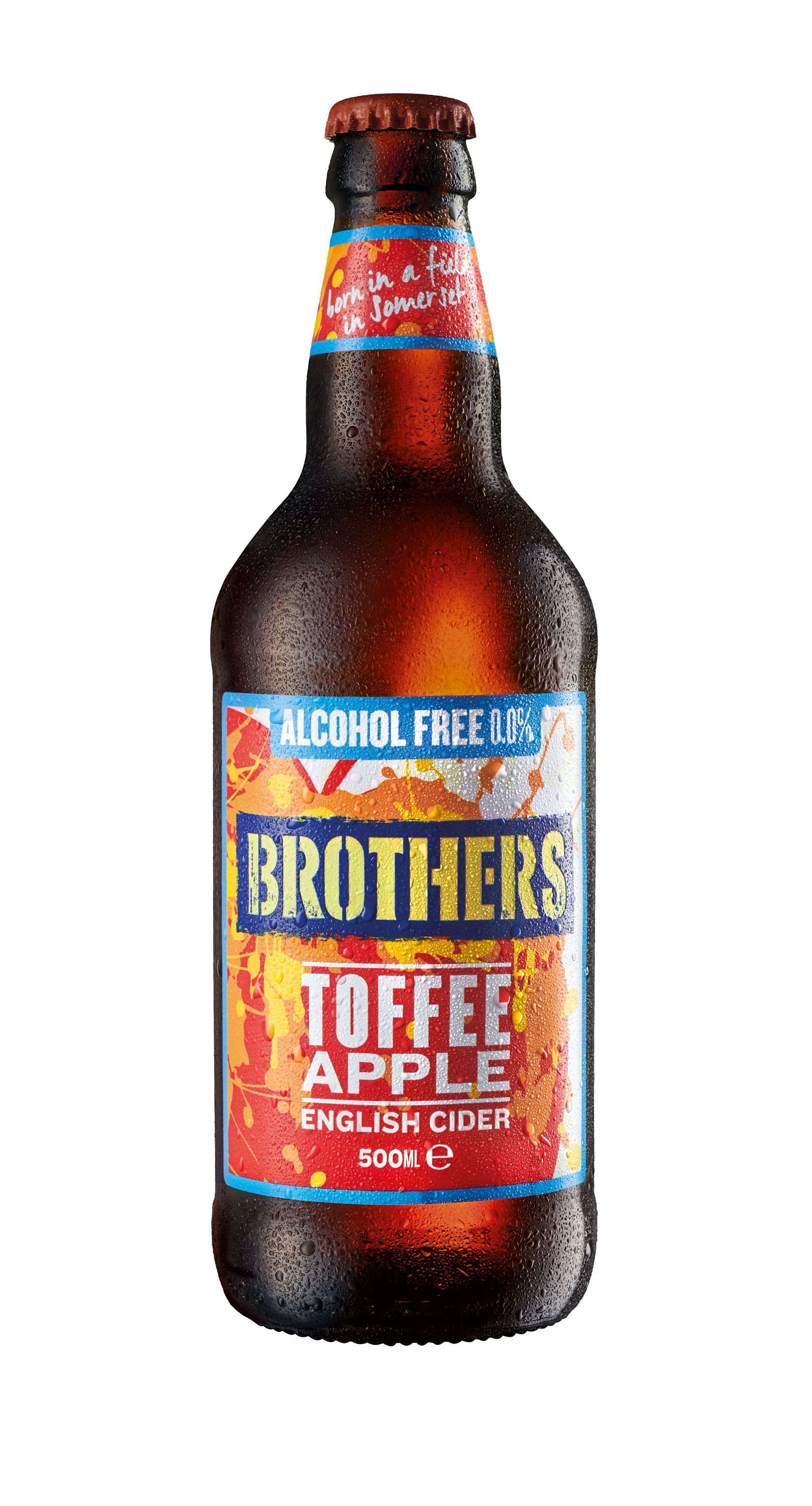 Brothers Cider has today unveiled the latest addition to its range of ciders with the launch of Toffee Apple Alcohol-Free. The new variant, is at 0.0 per cent ABV as well as being gluten-free and vegan friendly, and will be available in 500ml bottles via Morrisons, independent retailers and direct from the Brothers online shop.
The launch marks the English premium cider producer's entry into the burgeoning alcohol-free category, as awareness amongst consumers continues to grow, with 43 per cent now aware of alcohol-free cider compared to 32 per cent in 2020. As the best-known Brother's flavour, Toffee Apple is in significant growth with sales increasing by over 50 per cent YOY, and it is the first of the portfolio to be made available as an alcohol-free version.
"At Brothers we have always sought to provide meaningful innovation in the cider category, which not only has appealed to our core set of customers but piqued the interest of all consumers with our unique set of flavours," said Nicola Randall, Senior Marketing Manager. "We've entered the alcohol-free category to ensure our customers can continue to explore and experience our exciting flavours and enjoy the quality and taste of a Brothers Cider whatever the occasion. Empowering consumers with the choice to go alcohol-free when they wish, will foster greater loyalty with our brand and further consolidate our position for long term success."
The new Toffee Apple Alcohol-Free comes shortly after the successful launch of Pink Grapefruit, Honeycomb and Cloudy Lemon in March, joining Brothers Cider's wider portfolio of ten variants.