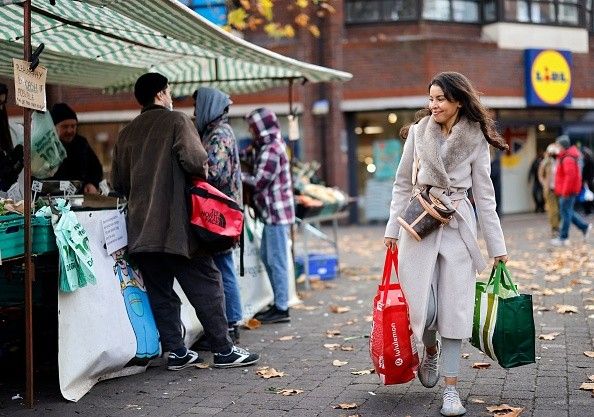 Consumers stop buying a product when its original price rise by an average of 40 per cent while millennials and younger populations are more sensitive to price-rise and promotions, claim recent surveys, as shoppers face inflation and higher energy bills this Christmas.
According to the survey by specialist PR agency Ingredient Communications and conducted by SurveyGoo covering over 1,000 US and UK consumers, about 48 per cent of shoppers switched to cheaper brands, about 26 per cent said they had changed to a retailer's own-label version of the same product.
As many as 94 per cent of participants said they had noticed their food shopping bills going up in the previous three months, with 79 per cent stating they believed supply chain problems such as driver shortages were to blame.
Overall, the results indicated that shoppers were more immune to price increases for low-cost staple goods. For example, the category in which consumers were least price sensitive was milk (dairy), which could increase in price by an average of 65 per cent before respondents would stop buying it. This was followed by bread (62 per cent) and fresh vegetables (60 per cent).
Conversely, there was greater resistance to cost increases in nutrition categories, where the base price of products tends to be higher. For instance, respondents said they would stop buying protein powder once the price had risen by an average of 17 per cent.
 The survey findings also indicate that consumers are happy to shop around in order to offset the impact of upward price pressures. 
Meanwhile, another study claims that the UK's ongoing cost of living squeeze is making millennials and younger demographics more sensitive to pricing and promotions.
As per the latest research from antuit.ai, almost two thirds (65 per cent) of 25-34 year olds said they had become more responsive to pricing since the start of the pandemic, +4 per cent higher than the average UK consumer. 
Almost half (49 per cent) of millennials had cut back on their grocery spend due to economic uncertainty, while 52 per cent had traded down from branded goods to own brand products, compared to 21 per cent of 55-64 year olds and just 13 per cent of those of 64 years of age.
Almost seven in 10 (68 per cent) of millennials admitted they had become more responsive to promotions.
Yogesh, Kulkarni, co-CEO at antuit.ai, said, "Faced with rising sensitivity among consumers prompted by the cost-of-living squeeze, retailers are having to draw an even finer line when it comes to pricing and promotions – while they must drive demand on the one hand, ensuring consumers aren't priced out of remaining loyal, they must closely manage margin protection on the other.  
"By intelligently optimising pricing, markdowns and promotions, based on demand triggers, retailers can make the granular decisions needed at each store location to increase sell-through and protect margins, whilst meeting consumers expectations on prices and discounts."