As part of a major 2023 programme of support, premium soft drink brand Bottlegreen is introducing a host of flavoursome new products across both its ranges of dilutable adult cordials and its ready-to-drink sparkling pressés.
With sales of the brand's cordials and its sparkling pressés both up in quarter one this year versus 20221, the new bottlegreen 500ml cordial flavour and the three new 750ml pressé flavours come to market on the back of a positive brand performance.
CORDIAL
Orange & Lemon
Mediterranean oranges are perfectly paired with zesty lemon to create a deliciously sweet and juicy summer-inspired cordial which is effortlessly refreshing when mixed simply with still or sparkling water. RRP: £4.05 for a 500ml glass bottle containing 30 servings.
SPARKLING PRESSÉS
Blood Orange Spritz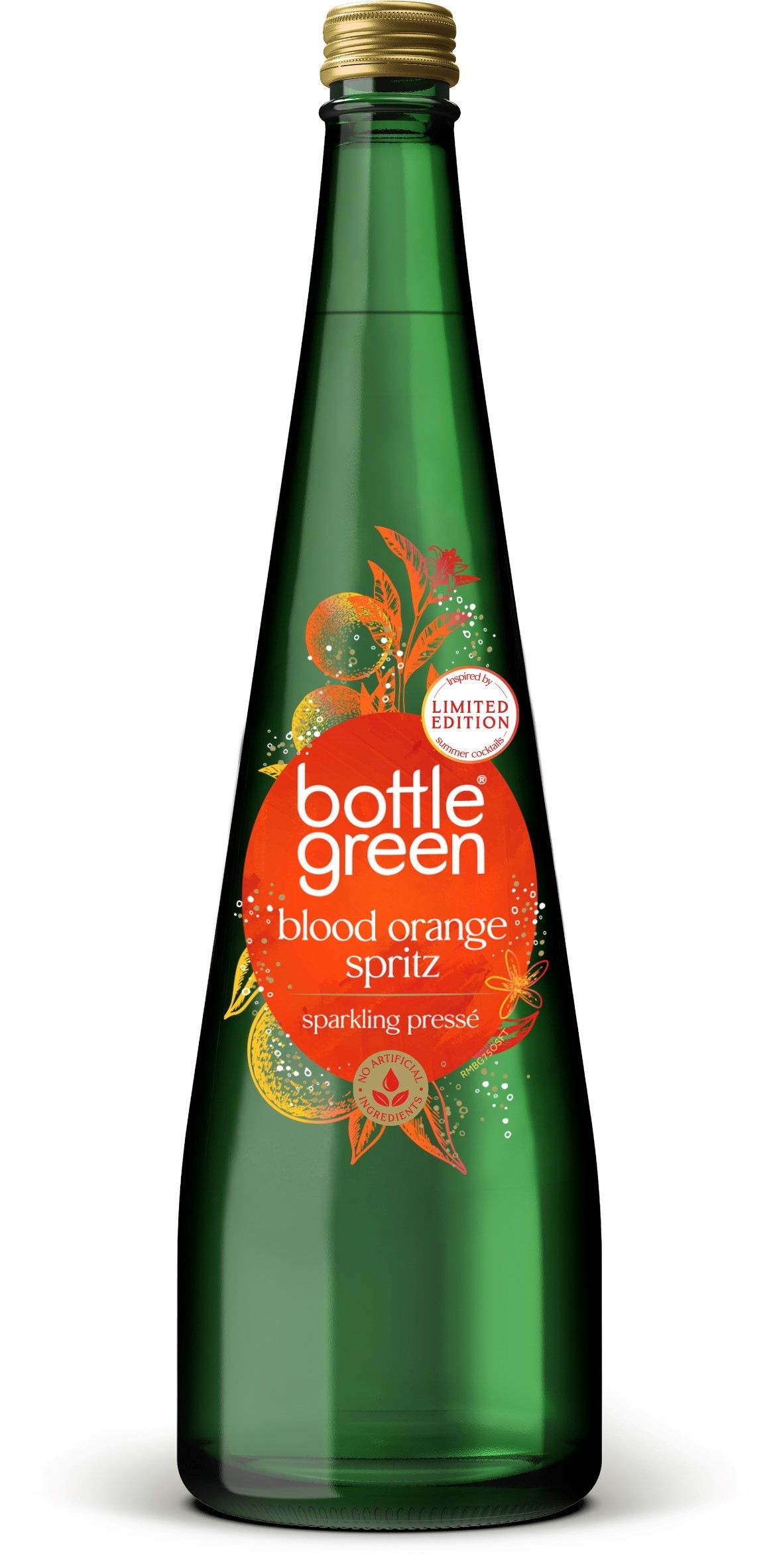 Introducing a citrussy new angle to its range of sparkling pressés, bottlegreen's new limited-edition flavour – contemporary Blood Orange Spritz – combines the classy taste of blood orange with Cotswold spring water drawn from an on-site spring to deliver a lightly sparkling drink which sets mouths tingling.
Inspired by summer cocktails, new Blood Orange Spritz transports tastebuds to warm evenings dining alfresco in an Italian piazza. As a limited-edition product for 2023, the new bottlegreen pressé is perfect for hot sunny days and warm summer evenings. Best enjoyed served over ice in a large gin glass with a
garnish of dried orange, full-bodied bottlegreen Blood Orange Spritz is the perfect sunset serve. RRP: £3.20 for a 750ml glass bottle.
Raspberry Lemonade
Available as a 'light' variant – containing just 20 calories per 100ml – new Raspberry Lemonade pressé blends juicy raspberries and tart lemon juice with gently sparkling Cotswold spring water. This lightly sparkling lemonade makes a refreshing addition to bottlegreen's take home range. RRP: £3.20 for a 750ml glass bottle.
Ginger Beer
Also new to the take home range – and completing bottlegreen's new line-up of four (HFSS-compliant) 'light' sparkling pressés – is fiery Ginger Beer. At only 27 calories per 100ml, invigorating ginger combines with sparkling Cotswold spring water to create a taste which is gently warming, yet wholly refreshing. RRP: £3.20 for a 750ml glass bottle.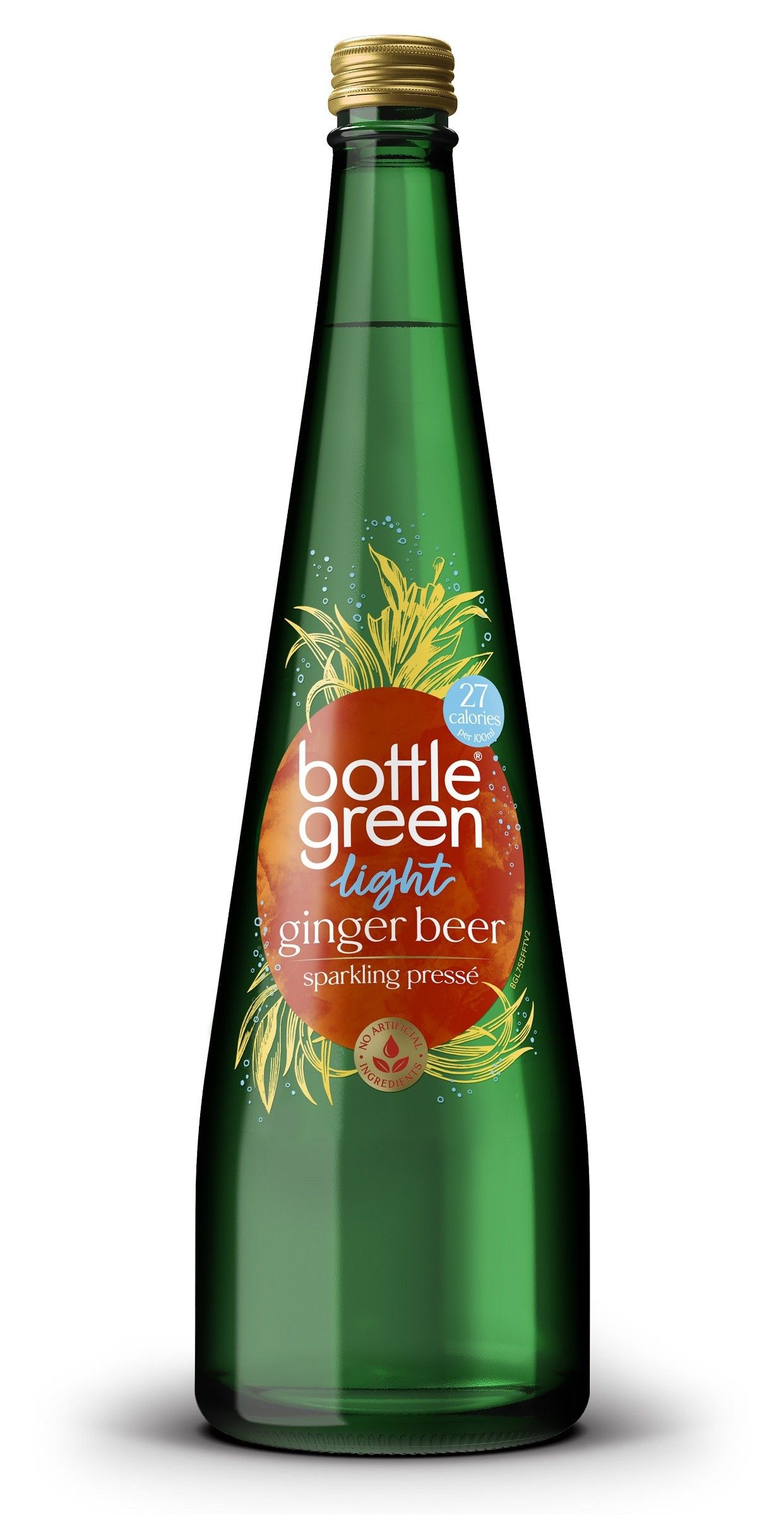 Sarah Lawson, head of marketing – softs at SHS Drinks, says: "Bottlegreen is known for its iconic-shaped green bottles and its high-quality products, and our array of new variants will further enhance the brand's strong reputation amongst consumers.
"Bottlegreen is admired for both its innovative flavours and its serve versatility: our diluted cordials can be enjoyed 'straight' or added in concentrated form to make classy cocktails or to pep-up Prosecco, and our sparkling pressés are perfect on their own or as the ideal complement to meal occasions.
"Our consumers love to try innovative and interesting flavours, and with a tantalising new cordial combination, a pair of permanent additions to our range of 'light' presses, and Blood Orange Spritz as a 2023 limited edition, we're adding flavours that will refresh both fixtures and consumers. These great-tasting new drinks will further underpin bottlegreen's firmly established taste credentials.