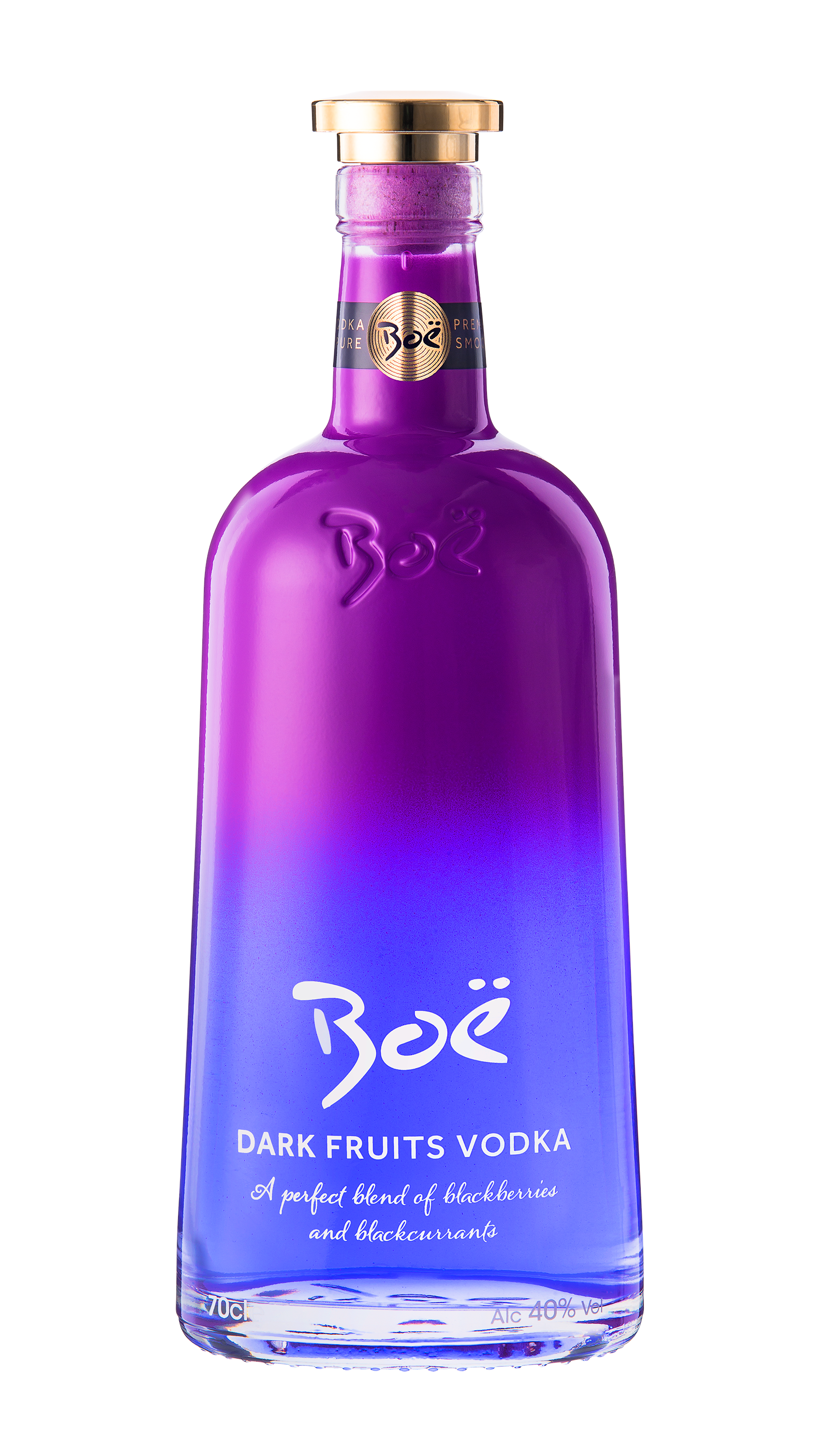 The makers of Boë Gin have expanded their offering, unveiling a brand-new range of vodkas.
The range launches with three flavours: 'Pink', a combination of tart raspberries and velvety white chocolate, 'Azzura', a fruity mix of kiwi, watermelon, cucumber and mint and 'Dark Fruits', with flavours of blackberry and blackcurrant – which changes colour dramatically when mixed with lemonade or tonic.
Distilled four times and then filtered six times, the result is an exceptionally pure tasting smooth spirit, and like all Boë's products, are made with only natural flavours.
Each vodka is now available to the trade through quality wholesalers.
Displayed in decorative bottles in a range of colours, each vodka is 40 per cent ABV and priced at £32. They are best enjoyed as part of a longer serve or cocktail, or simply over ice.
Boë, a distiller based in the village of Throsk at the foot of the Ochill Hills in Stirlingshire Scotland, made a name for itself with its very popular Boë Gin, which comes in a range of flavours including Violet, Passion Fruit, Apple & Lime and its latest flavours, Bramble and Raspberry & Sweet Basil. Like the gin, Boe's vodka range is full of flavour and colour and stands out from the crowd behind the bar.
"After creating Boë 14 years ago, we've been blown away by how much our customers love our products. For a long time, we've wanted to expand our range of spirits and create flavoured vodkas, and we're thrilled to finally launch them to market," said director Carlo Valente.