For several years now we have chronicled the rise and rise of the increasingly year-round occasion of the Big Night In (BNI). What started it is open to question: was it post-financial crisis belt-tightening? Did the high street become overcrowded with unsatisfactory and expensive cookie-cutter chain restaurants? Was it the increasing quality (and more affordable pricing) of cinema-quality TVs and Netflix that made in-home viewing more attractive than noisy theatres? Were ever-higher pub prices to blame?
Whatever the origins of BNI popularity – and it's likely a combination of the reasons listed above, plus some others – the fact is that the past eighteen months of pandemic and lockdown have put the stamp of respectability and the grooves of tradition on the staying-at-home option. In tandem with the BBQ craze, which seems to be likewise in spate, BNI offers a socially and financially satisfying variety of themes (cocktail party, cinema night, pizza blow-out …) for friends and family that need not take any notice of rules and opening hours.
Budweiser Brewing Group UK&I's Convenience Sales Director Jessica Markowski is unequivocal: "We foresee the Big Night In will remain popular as we emerge from lockdown, and that many consumers will continue to shop for these occasions at convenience stores. The pandemic saw consumers shopping more locally – last year, 25 per cent of Brits shopped more at their nearest local store [Nielsen State of the Nation 2020] helping impulse to gain 1.7 per cent volume share of beer across the total market. By capitalising on ongoing changes to consumer behaviour and delivering on consumer needs, such as catering for Big Night In shops, retailers have the opportunity to consolidate the increased footfall seen in 2020 and expand their customer base this year."
In short, the British public appears to be re-discovering the pleasures of choosing their company and enjoying time apart from a crowd of strangers. Partly that was already happening, but add Covid-related nervousness to it – and ever-better products on offer to convenience from enthusiastic suppliers – and BNI needs to be taken very seriously by every retailer as a major revenue source.
BNI on a plate
Joss Bamber, Commercial Manager at Birds Eye, believes that finances are playing a role in BNI. "The pandemic continues to put financial strain on many people, forcing many households to be careful with their spending habits," Bamber says. "A lot of customers turn to PMPs, and to the frozen category, for financial comfort when shopping as the 'permanence' of the price being printed on pack indicates stability for them. This creates the perfect opportunity for wholesalers and retailers to support those who are money-conscious by offering quality products at great value and assuring shoppers they are not over-paying for their meals."
Indeed, it is the combination of frozen or semi-fast food and PMPs that is likely to have instant impulse appeal to BNI supper shoppers – BNI is not a formal dinner party.
Retailers should keep in mind that shoppers are continuing to turn to independent and symbol retailers for their frozen food items, which they previously would have purchased as part of a larger weekly grocery shop, Bamber says. While these habits were initially formed during the first stage of lockdown in 2020, an additional 1.2 million buyers have bought frozen through the convenience channel over the last year, with each buyer also spending more on frozen in every visit [Kantar 52 we 21st Feb 2021]. "We're also still seeing an increase in penetration across a number of frozen segments within the channel, with this often coinciding with a higher frequency of purchase too [Nielsen L12 wks 30th Jan 2021]. With consumption of frozen food on the rise, people are no longer just filling their freezers to have 'emergency' options to hand."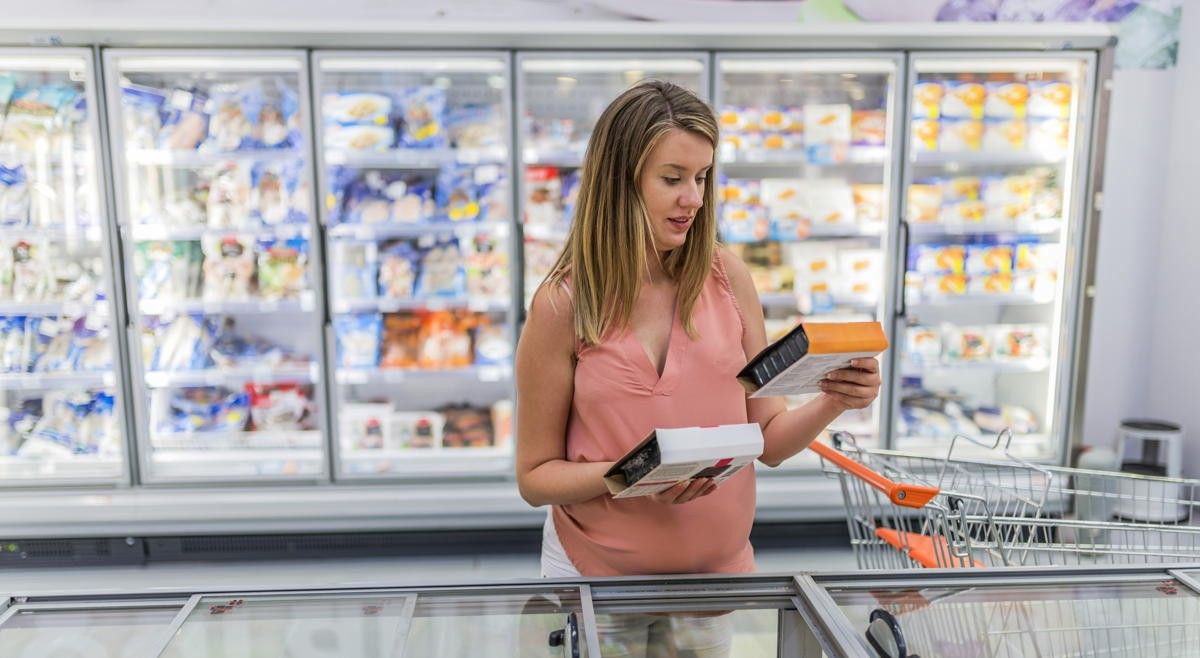 Shoppers are looking for recognisable brands – according to Lumina Intelligence, 56 per cent take known brands more seriously, and PMPs more seriously on top of that, with data showing 74 per cent increase in purchase frequency when comparing PMPs against non-PMPs in convenience. It is a figure that whispers financial concern, and with PMPs being (along with refrigeration) a great weapon in the convenience arsenal, they should be maximised, especially in the freezer and chiller, Bamber advises, and especially recommends pizza – such as Birds Eye's excellent San Marco and Goodfellas brands – alongside chips as BNI magnets.
"The pandemic presented huge growth opportunity for the Big Night In, as Brits spent more time at home and made the most of an evening in," agrees Dr. Oetker's head of marketing, Paula Wyatt, who also spreads the flatbread gospel. "With this came increased demand for sharing foods, such as frozen pizza," she says,"which are easy to pick up from a local store and enjoyed with a close group of friends and family. The total frozen pizza market received steady incremental growth during the pandemic."
Chicago Town grew big time under lockdown time and is now the largest frozen pizza brand in S&I, worth £13.6 million [IRI – Symbols & Independents 52 w/e 19 June 2021]. "We see an increasing demand for Chicago Town's no.1 sub-brand, Takeaway, which is loaded with toppings and features an iconic stuffed crust of fresh dough similar to high street takeaway is growing at 5.5 per cent YOY," she adds, pointing out the improved health credentials of the brand:
"Chicago Town recently added a brand new, lighter offering to its iconic Deep Dish range – Chicago Town Deep Dish Light Cheese Feast, boasting 30 per cent less fat than the original thanks to a new crust recipe and lighter cheese blend, using a delicious blend of stringy mozzarella and full-flavoured, reduced fat cheddar. The new lighter pizza is available at an MRRP: £2.39."
Kerry foods carries on the healthy theme while still permitting indulgence and becoming a big player in the meat-free and plant-based categories. "Richmond is now the third largest brand in the category [IRI L12wks RSV 25.02.21] making Richmond Meat-Free Burgers and Meat-Free Sausages an excellent choice for retailers looking to target shoppers that are open to trying meat-free products, as they look and taste exactly like their meat counterparts," says Victoria Southern, Marketing and Category Director. The brand's most recent meat-free offering, Richmond Meat-Free Smoked Bacon Rashers, also caters to the growing demand for diversity in meat-free foods. "Crispy and tasty, the 100 per cent meat-free bacon is a perfect topping for a plant-based burger, a mainstay of any Big Night In fixture!"
Kerry foods has also recently re-branded its best-selling Naked Glorymeat-free brand as Taste & Glory ("to better reflect its exceptional taste credentials"). Therange is perfect for a meat-free BNI, including staples such as Sausages and Quarter Pounders, which pack a punch with flavour, but without the meat. The brand's ready-to-eat Tenderstrips that come in a variety of flavours, including Roast and BBQ, also make an excellent addition to the growing number of at-home lunch occasions.
Southern says that Kerry Foods' Fridge Raiders Chicken & Dip looks to revitalise snacking occasions with a more engaging and flavour-filled solution to hunger cravings. "Available in Southern Fried Chicken Bites with BBQ Sauce and Roast Chicken Bites with Sweet Chilli Sauce, this innovative snacking option, with 17g of protein, is an excellent way for retailers to diversify chilled fixtures and target shoppers looking for healthier snacking options to enjoy during their [Big] nights in."
Pizzas and burgers need French fries in all their glorious incarnations, and Naomi Tinkler, McCain Category Controller at chip chiefs McCain, understands the vital role of the convenience channel in supplying the nation's BNI needs.
"The easing of previous restrictions is now leading to a rise in shoppers beginning to shop local again, which has created an opportunity for both convenience and independents to ensure their frozen section is well-stocked with beacon brands," says Tinkler,who says she expects "that McCain products, such as our Lightly Spiced Wedges, will continue to prove popular with shoppers.McCain Wedges have a share of 55 per cent which is up 13 per cent YOY (IRI 12 we data 19 June 2021)."
BNI is particularly of interest. "The Big Night In has always been a really important occasion for McCain," she says."With the rise of customers valuing convenience and the benefits of frozen food, demand has only continued to rise. BNI is a time where we really get to demonstrate the advantages of frozen food, especially the frozen potato, which can accompany a variety of different occasions. This flexibility is particularly valuable during the British summer, when the weather can be unpredictable. A favourite pub meal can be recreated with our McCain Gastro Chips or bring a family favourite to the garden table with McCain Lightly Spiced Wedges."
Tinkler adds that the closure of the hospitality sector over the past year has had a tangible effect on BNI, which she confirms has seen consistent growth. "Money that would have typically been spent eating out is now being channelled towards premium own-brand labels and making mealtime moments at home feel more 'special'. "She recommends McCain Waffle Fries, McCain Gastro Chips and McCain Crispy French Fries as perfect BNI fare, along with their Spiced Wedges and Baked Jackets.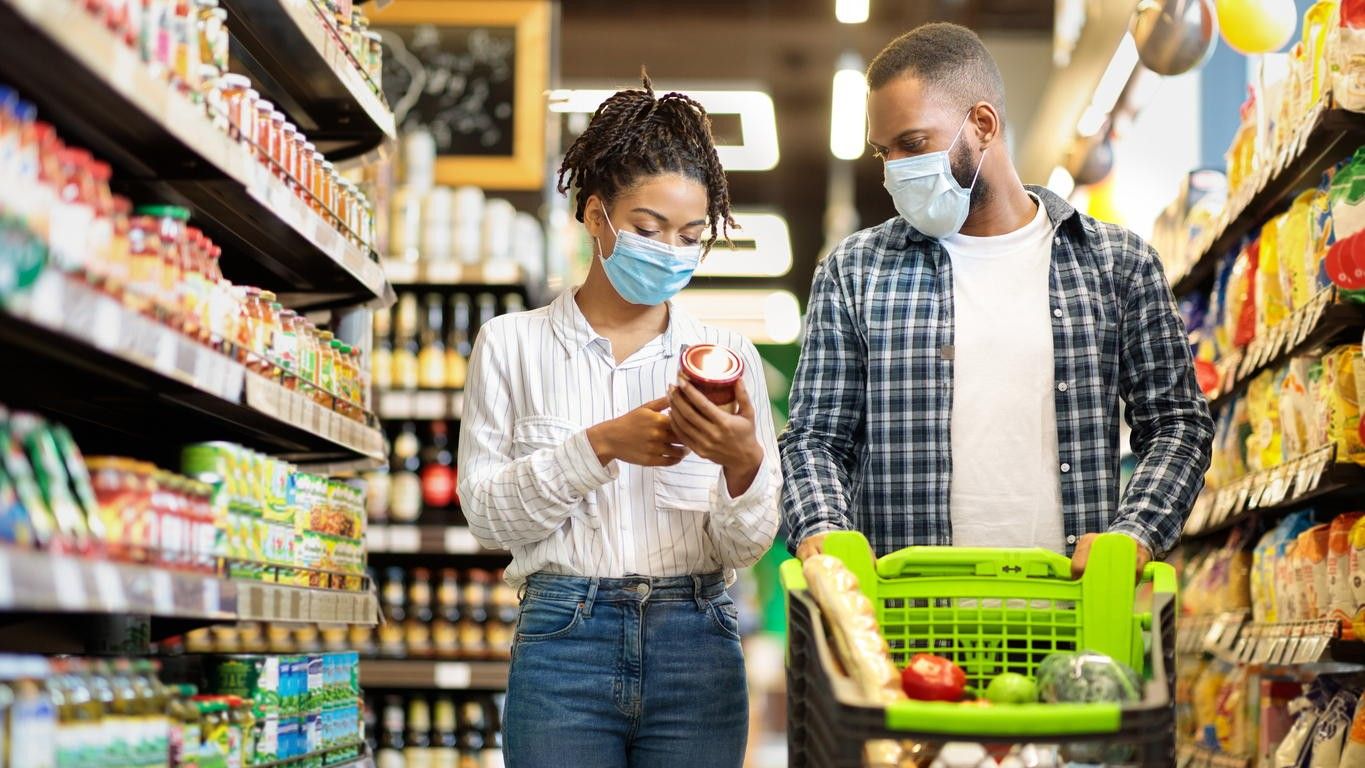 Before COVID-19, 60 per cent of meals were home cooked in the UK, points out Jose Alves, Senior Brand Manager for Old El Paso. This has now increased to 72 per cent and it is estimated just over 500 million more meals will be consumed indoors every week in 2021, with evening meals expected to rise by 23 per cent [Kantar, April 2020]. Much of that extra home cuisine is finding its way into World Food options (BNI is an everyday celebratory occasion, perfect for Mexican, Indian, Chinese and other options).
"Mexican saw significant growth of 23.9 per cent in the last year where kits alongside components like tortillas are driving this growth," says Alves. "While kits have traditionally been the stronghold of the category, with 39 per cent of our brand growth coming from these alone, we know approximately 21.5 per cent of all category shoppers are exclusive to components. "
That is good news for retailers making a feature of their Mexican shelves. "Our vegan Smoky BBQ Fajita Kit is the best-selling SKU across total World Foods and joins the Cheesy Baked Enchilada Kit and Regular Tortillas eight-pack to have delivered three of the top 15 SKUs within the entire category, contributing more than other entire brand portfolios," Alves says."Today, As well as the kit our family-favourite separates like Tortillas, Smoky BBQ Spice Mix and our Cheesy Baked Enchilada Kit have all seen recent sales hit over £29m."
Sauces and condiments are the crossover to BNI from BBQ and World Foods, and the great classic is Unilever's Helmann's brand – the Swiss knife of sauces, because it goes so well with so many foods.
Fikerte Woldegiorgis, Foods Marketing Director at Unilever, notes that over the past year we've seen a huge shift in consumer behaviours. "With restaurants and other food outlets closed," she says,"as a nation we've turned up the heat in the kitchen and put home-cooking firmly back in the spotlight with scratch-cooking thriving."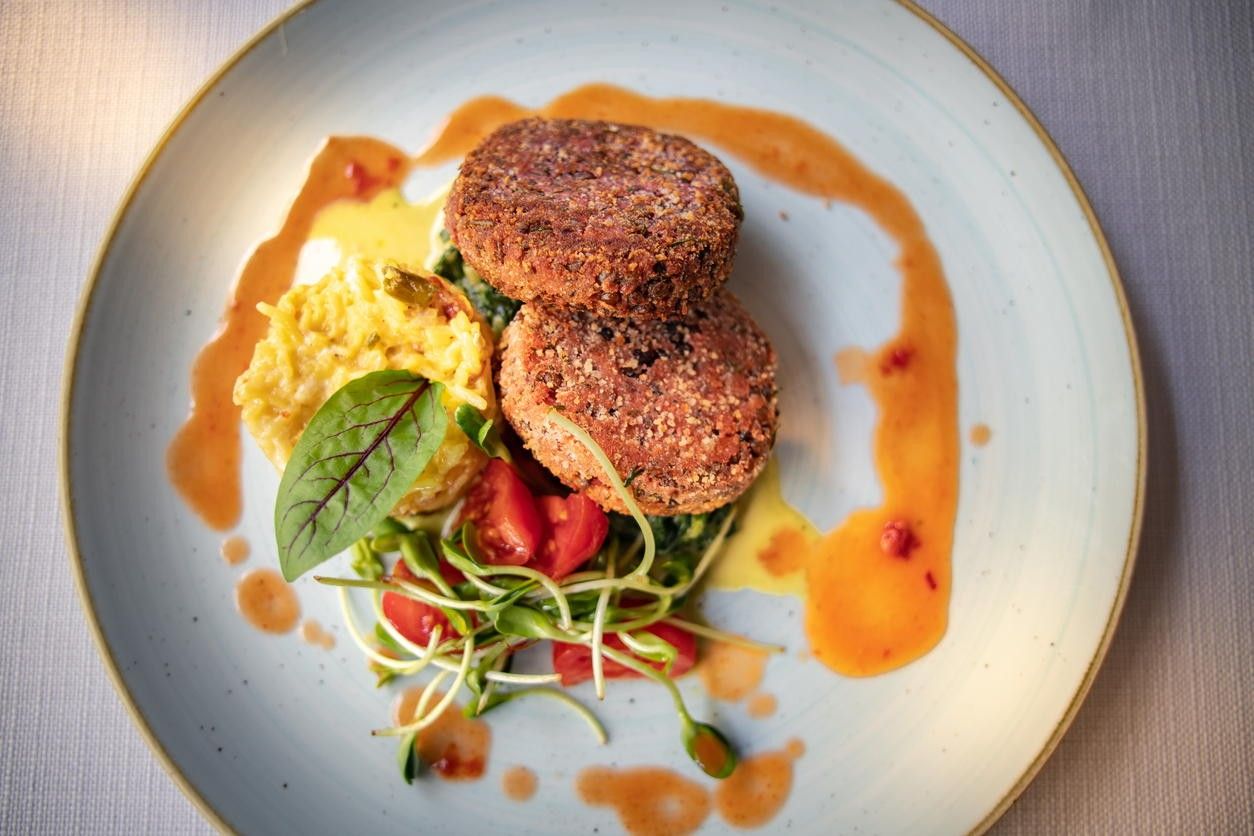 As a result, Helmann's is in an unbelievable 29.7 per cent per cent value growth YOY, and BNI has a lot to do with it. "People are looking for variety & flavour in their dishes and condiments can play a vital role in elevating everyday meals and enhancing big night in experiences," says Fikerte. "Condiments can play a vital role in enhancing big night in experiences. Using our signature mayo as a base, our flavoured mayos provide that extra pizazz. Our Roasted Garlic Mayo not only has a creamy taste but offers a sweet and savoury roasted garlic flavour, whilst our Chilli Mayo is perfect for shoppers who can handle the kick. Our Burger Sauce, with real chunks of both onion and gherkin gives shoppers' night-in specials the dollop of flavour it needs. And our Garlic & Herb is a creamy and versatile variety sauce, perfect for that extra hit of flavour, whilst our Garlic & Chilli Sauce does the trick in packing a punch."
BNI is not all savoury, of course. It can be punctuated by sweet tastes such as candy (below), and a main BNI meal is perhaps best rounded off with the sharing and variety offered by ice cream.
Never dessert me
Kat Jones, Marketing Manager, Ice Cream at General Mills. Makers of Häagen-Dazs, offers more evidence of the BNI trend under lockdown, revealing that the category accelerated with an exceptional 21.1 per cent growth, with a sales increase of £278M [Nielsen Scantrack – Total Ice Cream Total UK incl discounters EPOS.52w/e 26th December 2020].
Within that, Häagen-Dazs is massive (at £98m)and is in significant growth of 19 per cent"We have only seen this accelerate in the latest 12 weeks where the brand is outpacing the total category," says Jones, and since COVID-19 arrived, the brand has acquired 750,000 new buyers with a total 19.7 per cent household penetration: "This success is attributable to our strong brand positioning as a result of activation pivots last year, as well as the performance of take-home pints as consumers sought indulgence and comfort.
At a total category level, luxury pints and chocolate handheld variants have been the biggest contributors growing £94m and £53m respectively, with indulgent flavours like salted caramel, cookie, chocolate, and dessert flavours performing exceptionally well. This is Häagen-Dazs's sweet-spot, of course.
"The Häagen-Dazs portfolio is multi-functional," says Jones. "Our tubs tap into the sharing at-home occasion, while the mini cups (including our gelato selection) provide individual portion-sizes, ideal for those treat occasion opportunities, while also catering to the mindful consumption trend."
The brand has taken advantage of the premiumisation and sustainability trends (fresh real cream and no artificial colours, flavours, palm oil or emulsifiers), together with lower sugar but still indulgent options.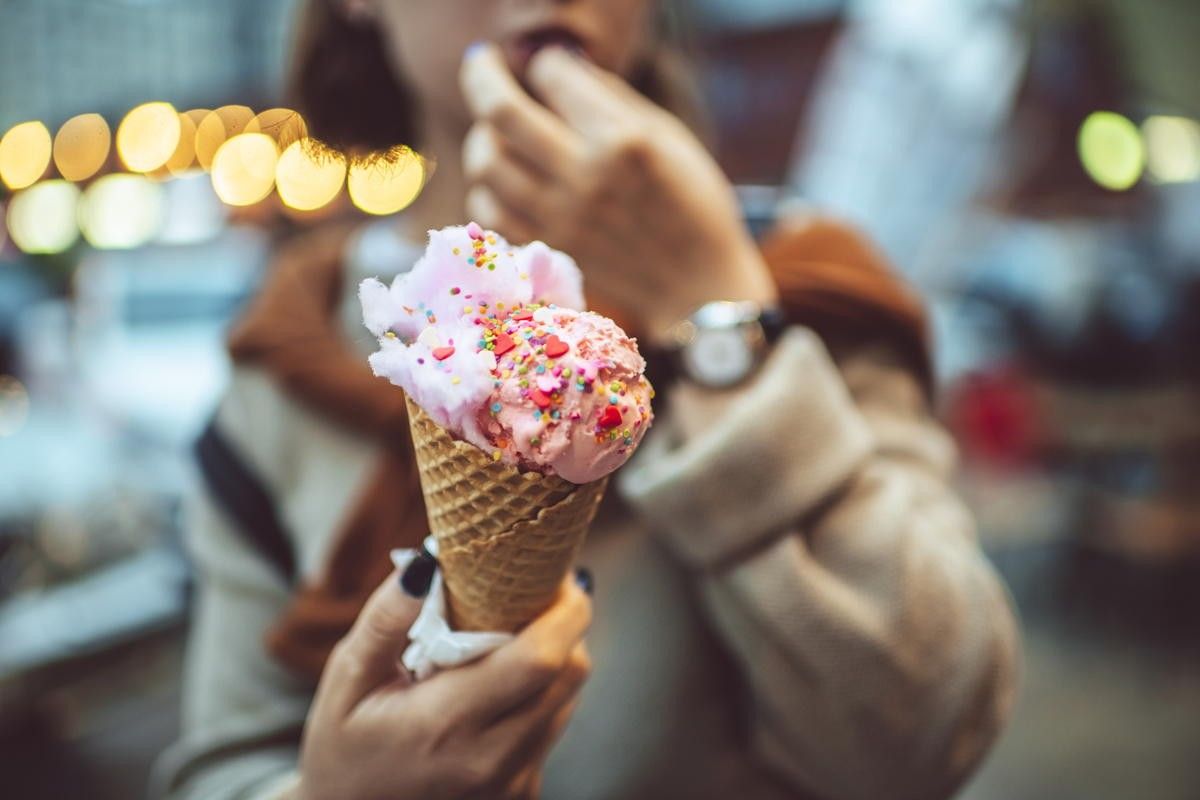 "Our lower calorie range, Gelato, is ideal for shoppers looking for a lighter option, containing only 150 calories per mini cup 95ml portion, 30 per cent less sugar and 50 per cent less fat than regular ice cream."
She notes that towards the end of last year (perhaps with the nation worn out by lockdown and looking for comfort), wellness took a back seat, with the Low-Calorie ice cream segment falling significantly behind the total category. "We are expecting growth to return in the long-term as wellness remains an important on-going trend and we may see more NPD innovation to meet demands, particularly with HFSS regulations on the horizon," Jones concludes..
A new trend that we're seeing within ice cream is 'snackification': suppliers are taking alternative routes and expanding into new formats across the category. We've seen this so far take the form of cookie dough bites, mochi and ice cream sandwiches amongst others, where ice cream is being introduced into compatible snacking formats, leading to a more versatile overall snack.
The alternative topints of ice cream is the individual hand-held product, and Michelle Frost, general manager at Mars Chocolate Drinks and Treats (MCD&T), notes that handheld ice creams dominate the category as the largest segment – worth £796 million [IRI], with £411 million of that in convenience (so the channel is wildly over-represented) and with handheld multipacks proving to be the strongest category with sales worth £169 million.
On top of that, Frost reveals that total Mars Ice Cream sales are growing 15.4 per cent year on year, which equates 19.8 million packs of ice cream sold.
"It's clear that Wrapped Handheld products are key to driving growth in the ice cream category, and in convenience in particular," says the aptly-named Frost. "It's important for retailers to stock a range of favourite confectionery brands in ice cream, to reap the sales benefits of familiarity and eye-catching packaging."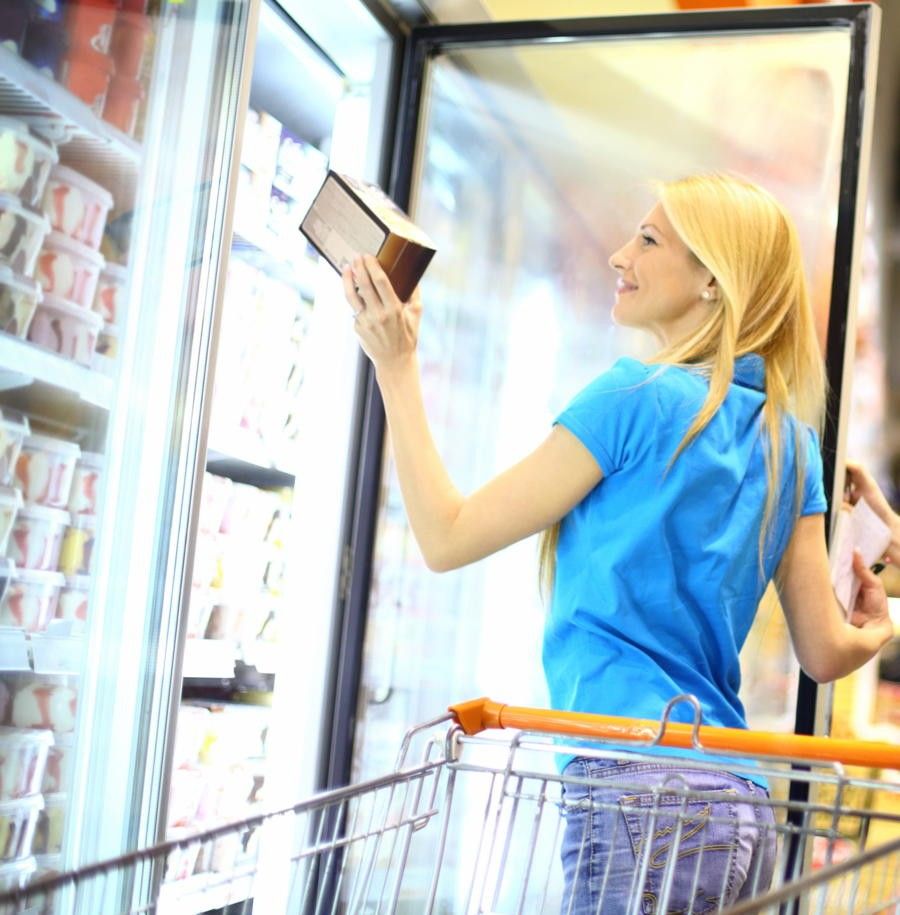 Stoking the freezer in readiness for BNIce-cream munchies is a great strategy. "We are confident that by bringing even more confectionery favourites to the freezer we will continue to drive consumer interest and sales – and repeat purchase given the popularity of our iconic flavours." – a line-up of bars that includes Mars, Snickers, Maltesers, Bounty r, Skittles Cooler and Twix.
(Mars and Snickers Ice Creams are also available in a multipack format, while Mars, Snickers and Maltesers are also available in Tubs.)
"With the move to ice cream as an all-year-round favourite, retailers should stock up on a wide range of ice cream formats throughout the summer and winter months which includes singles, multipacks and tubs – providing variety and choice for occasions such as a big night in at home!" concludes Frost who recommends increasing ice cream sales "By selling a small and select range, focussing on the bestselling brands and ensuring that the freezer space looks clean and tidy."She also says to position the freezer cabinet at the front of the store soimpulse sales are not overlooked.
Liquid BNI refreshments
All that BNI fare needs lubricating, and soft drinks are a huge part of the evening. The changes are of course in format (bigger bottles for sharing), NPD (especially water infusions) and lower sugar options.Phil Sanders, Out of Home Commercial Director at Britvic says, "While healthier alternatives such as low and no sugar options have been gaining ground for some time, the pandemic has shone a light on health and wellness for many,", and he cites popular options such as Tango Sugar Free (including new Tango Sugar Free Dark Berry), Pepsi MAX (including new Pepsi MAX Lime) and 7UP Free.
"When it comes to their diets, we are seeing an uplift in people adopting a more natural approach, including more natural or plant-based diets," he continues. He says AquaLibra is the best-performing infused sparkling water brand, and gestures to the new interest in nutritional drinks and added-vitamin drinks:
"One in five people have begun taking vitamins since the start of the first lockdown, with 66 per cent of consumers stating 'added ingredients to make it healthier' as important vs 60 per cent pre-COVID and 27 per cent want to reduce sugar –signalling also Purdey's as perfectly placed to lead the functional wellness segment."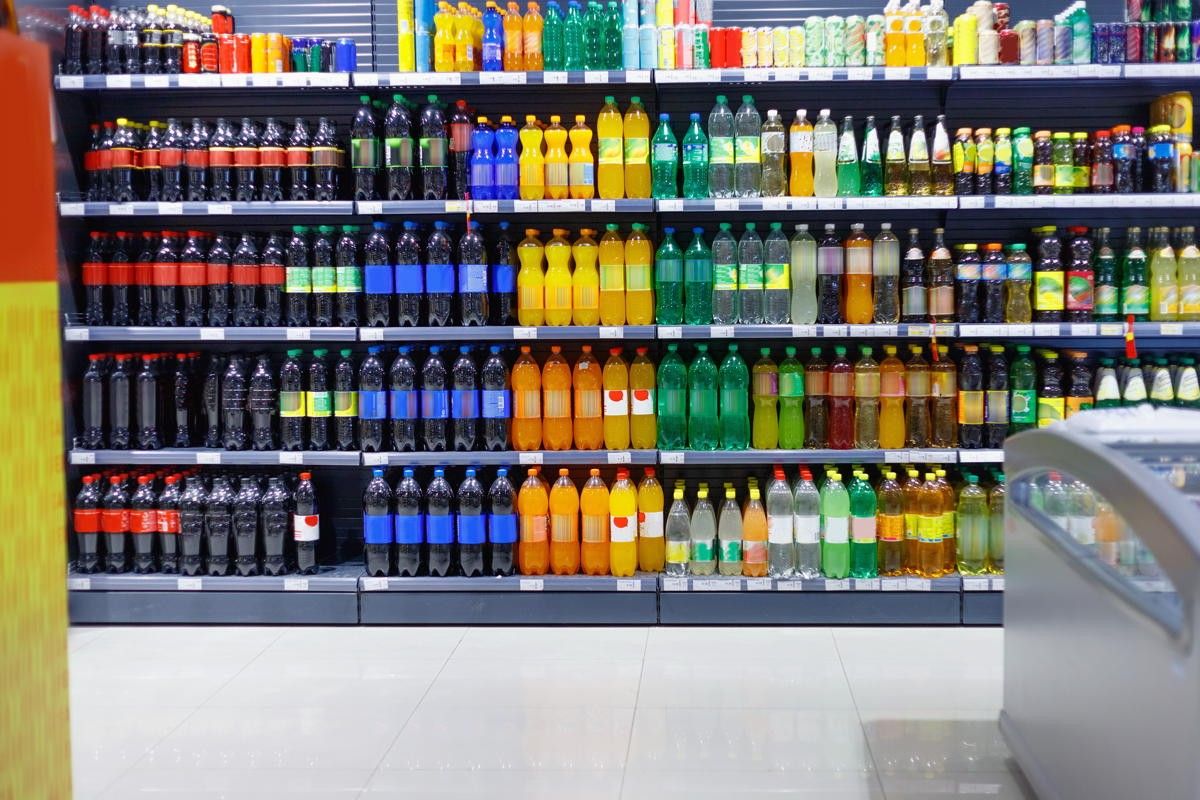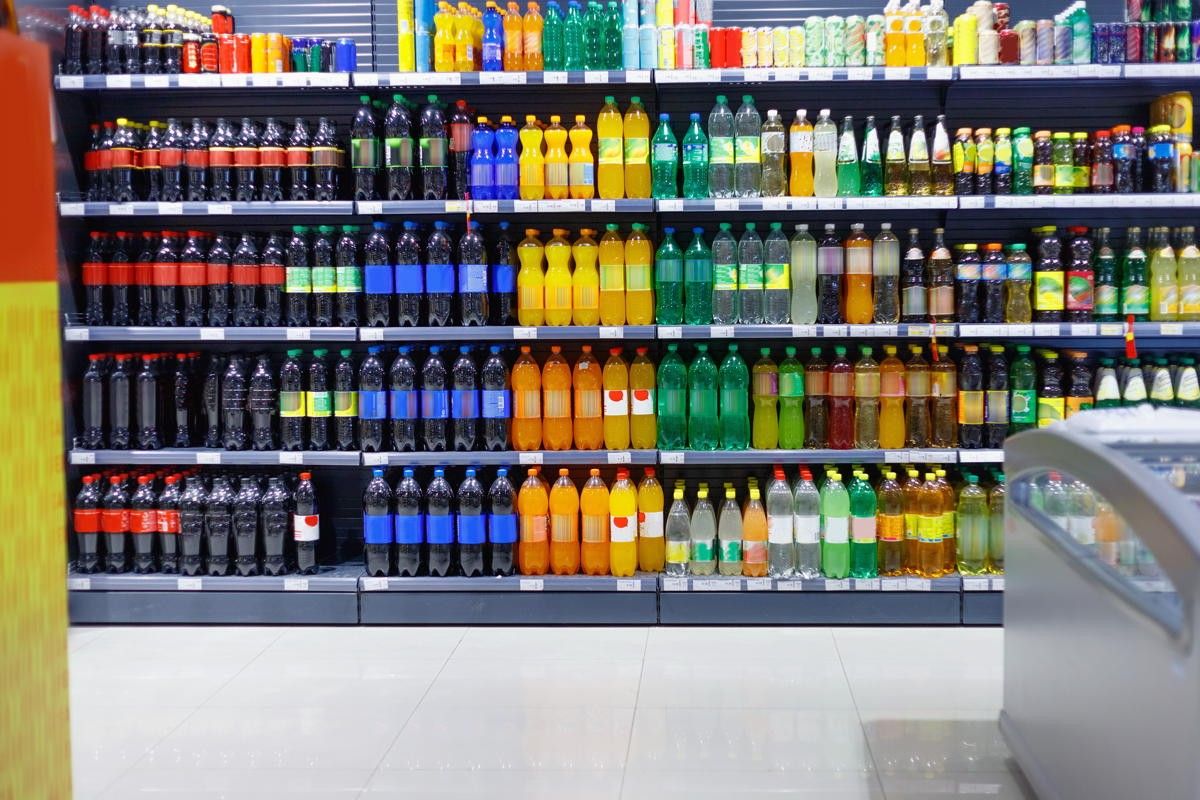 Customers appear happy to pay a premium for great brands and products, following a long-term trend that shows no sign of petering out, at least in the off-trade and home consumption. "Shopper desire for a premium experience remains high," says Sanders, "but options can be more limited. High expectations that were previously focused on dining out in pubs or restaurants, have moved to include those times at home too." BNI can help retailers take advantage of this development.
Amy Burgess, Senior Trade Communications Manager at Coca-Cola European Partners (CCEP), likewise stresses the soft drinks opportunity for evening get-togethers at home."Soft drinks – and sparkling drinks in particular – help to bring meet-ups like these to life and colas, flavoured carbonates, and mixers all have an important part to play," she says, and emphasises the wellness aspect: "Health is now an even bigger motivator for consumers to improve their diet in the wake of COVID-19, and to ensure that there's choice for those looking for a healthier accompaniment to a big night in, our light colas range includes Diet Coke. We also continue to offer more choice for those looking to experiment with new flavours through our Light Cola flavours portfolio, including Coca-Cola zero sugar Cherry and Coca-Cola zero sugar Vanilla. Last year we expanded the range further with the launch of Diet Coke Sublime Lime, combining the much-loved taste of Diet Coke with a refreshing citrus twist."
At Nichols plc, makers of Vimto, Brand and Innovation Controller Angela Reay speaks of the health of the soft drinks sector – where Vimto is enjoying fabulous sales increases. She says Soft Drinks remains a key sales driver for retailers, having recently grown by 5.1 per cent in the Grocery & Impulse channel to £9.2bn, with flavoured carbs in above averagegrowth at 5.9 per cent.
"Even with unpredictable British weather, the summer months will see more people looking to spend their evenings socialising in their gardens and homes," says Reay, and recommends experimentation to further boost sales.
"Summer is a great way to drive sales and encourage customers to try something new, such as Levi Roots Tropical Punch – a mix of pineapple and sweet mango launched in 2020. Levi Roots has seen exceptional growth in the Impulse channel, growing 16 per cent in value during the last 12 months, outperforming the category sector by 16 per cent."
The good news holds true over at Lucozade producer Suntory Beverage & Food GB&I, where wholesale channel director Matt Gouldsmith has noticed the upsurge in drink-later formats. "These larger packs are growing by 8 per cent, with multi-packs driving growth of 9.4 per cent," he says. "Our portfolio replicates this, as we've seen strong growth of 9.1 per cent in Lucozade Energy's and 9.9 per cent in Ribena's drink-later SKUs."
Lucozade Energy is selling a brand new 1.45L bottle, price-marked at £2, and SBF has also reduced the on-pack price of some of its most popular drink-later skus, such as Ribena 600ml squash. Goulding says this taps into both the continued popularity of price-marked packs, and the growth in sales of drink-later formats.
NPD is focussing on new tastes, and for Gouldsmith, Cherry flavoured drinks are a big winner, growing at 20.2 per centyear-on-year. "The new 500ml cherry-flavoured drink joins Ribena Blackcurrant, Blackcurrant No Added Sugar, Strawberry, Very Berry, Raspberry, Pineapple & Passionfruit and Mango & Lime in the brand's 500ml range, giving loyal Ribena shoppers a greater choice from their favourite soft drink brand and a potential entry point to the range for cherry flavour fans."
The flavour mantra is strong this summer, and Lucozade has also responded, withLucozade Energy Citrus Chill and Raspberry Ripple (available in 380ml PMP and 500ml standard packs, and 4x380ml multipacks). "Sales of raspberry flavours have increased by 14.9 per cent in the soft drinks category over the last year," says Gouldsmith happily.
One element of the low-and-no alcohol end of the soft-drinks spectrum that is also benefitting from lockdown-inspired BNIs is zero wine, and Eisberg are the past masters in producing great-tasting but non-inebriating vintages. Theirwines are carefully de-alcoholised in a way that retains the grapes' original flavour and character, meaning it has the same great taste minus the hangover.
Dan Harwood, Key Account Manager UK & Ireland at maker Schloss Wachenheim, is a BNI convert, saying that "While bars, restaurants and nightclubs resume normal service, many people will proceed with caution. Opting for nights in with friends and family for outdoor gatherings, sports events and film nights is not only safer, but can be much kinder on the wallet."
He points out that the alcohol-free wine category increased £4.4m in the year to October 2020 (Nielsen) – and the NoLo market remains resilient after more than a year of living with the coronavirus pandemic. Many people have cut down on or quit booze altogether during lockdown (your mileage may vary), replacing their drinks with similar-tasting zero versions, which are now of such high quality that it is no hardship – and this market can only get bigger.
"Lockdown has also led to a rise in people creating bar experiences in their homes and gardens, with cocktails gaining in popularity," adds Harwood. "With this trend set to continue, Eisberg has a range of cocktail recipes to offer. Mon Petit Cherie is one of our most popular recipes – it consists of 15ml lemon juice, 125ml of Eisberg's Alcohol-Free Sparkling Rosé and cherry syrup reduction."
He says that cross-merchandising Eisberg wines with food suitable for sharing – and with alcoholic drinks – can help independent retailers rival larger chains by providing customers with inspiration and encourage impulse purchasing: "So stock up on Eisberg wine while the sun shines!"
Dairy is also a big part of BNI – adults love chilled milk drinks and so do the children, who will often be part of the evening. At YAZOO, FrieslandCampina's Business Unit Controller, Grocery, Dan Chesbrough, says that the category is also seeing big rises and a demand for larger formats: "As we respond to the growing demand for take-home drinks and treats, our one-litre formats have been permanently available in our best-selling core flavours: Chocolate, Strawberry and Banana. It is a welcome addition to a big night in and tastes great straight from the fridge poured into a glass at home." Sales of YAZOO's one-litre milk drinks are currently growing at 17 per cent.
And of course water is always welcome, either pure and cold or in one of the new sparkling and infused flavours that companies are marketing to respond to an explosion of interest in water as a more versatile beverage – making it a BNI attraction. This is a good avenue to pursue following the drop in on-the-go water sales during the pandemic.
The canned sparkling flavoured water category has experienced encouraging growth in the last 12 months, up 32 per cent to a total value of £6.7m. However, many premium flavoured waters were not meeting consumer needs: 80 per cent of consumers said a fuller-flavoured drink would be appealing, with the top three drivers for purchase being 'natural ingredients', 'no added sugar' and 'no artificial sweeteners'.
In response, Highland Spring has launched its innovative Spring Flavoured Sparkling Water range, perfect for the BNI.Available in individual 330ml cans and 4 x 330ml multi-packs, the new format will sit in the 'water plus juice' segment and introduces three wild fruit flavours, based on ingredients grown in Scotland, and at under 35 calories a can, without added sugar or artificial sweeteners, these drinks also fit the health and wellness concerns of consumers.
BNI means snack-time
Drinks and snacks – the perfect entrée to an enjoyable evening; and snacks, partly thanks to the lockdown, perhaps, have never been so popular or available in so many different forms and flavours.
Matt Smith, Marketing Director for Tayto Group, points out that Crisps, Snacks and Popcorn is a mature £3bn market in steady growth (3.6 per cent) showing that we remain a nation of snackers, and says that thanks to BNI, the shift to sharing has accelerated, with £1 PMP Snacks growing three times faster than the market and now accounting for nearly 40 per cent of Snacks. He notes that Golden Wonder Ringos and Transform-A-Snack brands are performing particularly well in that format. Sales of Tayto's renowned pork snacks from brands such as Mr Porky are up over 10 per cent due to the pub being relocated within the home under lockdownand as with other BNI fare, it looks as if sales will hold up as the occasion retains popularity. Smith points out that other price-point Fun Snacks (including Tangy Toms, Spicy Bikers, Awesome Oinks and Quarterbacks), as 30p PMPs have been growing faster than the market. "PMPs are a proven way for independent retailers to give confidence to shoppers that they are getting value for money," he says,"so as shoppers look to the future with some caution, we'd expect this trend to continue."
Scott Snell, Vice President of Customer at snackmeisters pladis UK & Ireland, says that "The Big Night In continues to represent a huge sales opportunity for independent retailers. Even with the lifting of restrictions, there is still a pool of shoppers who remain cautious about leaving home, while we acknowledge many consumers have also been impacted financially by Covid-19."
He particularly recommends fun snacks for evening gatherings. "We've just launched our popular Flipz Peanut Butter in PMP format in order to help our retail customers capitalise on the brand's success," he says."Flipz has seen huge volume growth over the past year – up 11.7 per cent– and we're confident that launching Flipz Peanut Butter in a £1 PMP will only help to drive this further."
Snell also recommends savoury snacks such as the Jacob's brand – now available in sustainable canisters – and points to the recent NPD of Jacob's Mini Cheddars Regional Flavours (available in a trio of limited-edition, variants inspired by regions across the UK: Ploughman's Cheshire Cheese, Strathdon Blue Cheese and Dragon's Breath Chilli Cheddar), Jacob's Mini Cheddars Sticks (available in two bold flavours – Rich & Tangy Cheddar and Grilled Cheddar & Sizzling Steak) and Jacob's Mini Cheddars Smoky BBQ PMP (the £1 PMP format is also available in Jacob's Mini Cheddars Original variant).
Matt Collins, Trading Director at KP Snacks, recommends Tyrrells, Muchos and KP nuts (don't forget the nuts!) as BNI must stocks. "With consumers still choosing to spend more time at home, there is an increased desire to make at-home occasions feel more special, and snacks are an affordable in-home treat," he says – and therefore perfect for BNI.
The Tyrrells brand is now worth £55.1m RSV and is growing in valueby 12.9 per cent– so well worth the shelf-space – and McCoy's Muchos encapsulates the national taste for chili flavour and taps in to the appetite for all things Mexican and BBQ.
Collins also reminds us just how perfect peanuts are with an ice-cold drink – especially as the evening starts to get going. Add to that popchips and Butterkist popcorn, and no element of the BNI palate is left out.
And if Mexican is popular, so too is Asian – as Jon Roberts, Brand Manager at Cofresh, will tell you with pleasure. Mix Indian treats with BNI and sales are guaranteed. "Authentic Asian flavours and taste adventures are an enduring trend," says Roberts.
Cofresh has just launched a raft of new snacks for the Big Night In, supported by high profile PR, advertising and social media campaigns as well as in-store promotional activity to help drive footfall to the fixture.
Two of the latest additions to the range – Mango Chutney Grills and Onion Bhaji Corn Crackers – are based on the UK's most popular Anglo-Indian flavours. "We expect these to become firm favourites in the at-home snacking sector as the familiar flavours will appeal to all ages and in 80g and 60g packs respectively, they're the ideal size for sharing," says Roberts
New Masala Chips and Chilli Chips are hot and spicy "In 70g packs, they're a great addition to the BNI line-up and are delicious either on their own or with dips such as chutneys and raita," he says.Also new – and drawing on the company's Indian heritage – is Thin SevMamra in generous 325g packs.
Finally, following their success as a limited edition snack for Eid, Cofresh's three popular Party Mixes (70g packs of assorted potato-based grills, spirals and hoops in Jalapeno & Cheese, Sour Cream & Chive and Sweet Chilli flavours) are now available all year round.
More traditional crisps from Calbee UK include the Seabrook brand, which has enjoyed 31.7 per cent growth over the last four weeks and is up 2.3 per cent in the category. Jon Wood, the commercial director for Calbee, reveals some bold new NPD as well: "We've recently launched 'Loaded Fries', our first branded snack product under the Seabrook brand, he says."The product brings a modern, on-trend twist to everyday snacks and is available in a 6x19g multipack, sharing bag and a £1 PMP bag. Seabrook is bringing bold and tasty flavours to snacks creating excitement in the category. Loaded Fries are available in Cheese & Bacon and Chilli Heat flavour."
This follows on fromlast year's Lea & PerrinsWorcestershire Sauce flavour crisp in the company's popular Crinkle Cut range – a range that hits all the health buttons.
"Our Seabrook crinkle cut range is gluten-free and vegetarian friendly with all flavours except Cheese and Onion, Cream Cheese and Chive and Canadian Ham suitable for vegans," says Wood."Within multipack crisps, Seabrook is the second largest multipack crisp brand, in terms of volume and the largest Crinkle Cut brand in the market."
Sweet sensations
''The Big Night In is now a firmly established trend that shows no signs of slowing down despite the restrictions of lockdown being lifted," says Mark Walker, Sales Director at confectioner Swizzels. "Consumers continue to enjoy spending time with family and friends at home, so it's important for convenience retailers to stock suitable products that will help boost sales for the occasion, and sugar confectionery is key for the Big Night In category."
And it is indeed true that BNI is not a strictly savoury occasion (as the prevalence of ice cream tubs indicates), but also benefits from bowls of candy being available to help the evening go sweetly.
Swizzels' newest launch is the Drumstick Chocolate bar, a brand-new concept for Swizzels which takes the traditional Drumstick Lolly flavour, turns it into a raspberry and milk fondant centre with real raspberry pieces, and encases itin milk chocolate– "Perfect for consumers looking to try something new on their big night in," says Walker.
Squashies also continues to help grow the category and is now the number one sugar confectionery brand, and Swizzels' variety range is also at the forefront of a huge on-pack summer marketing campaign this year including Loadsa, Bumper Bag, Lots of Lollies and Chew Crew – "Swizzels is the number one supplier of variety packs and they are perfectly suited to sharing occasions like the big night in," he adds."Displaying such promotional packs prominently in store at end of aisle or alongside summer merchandising will help to attract shoppers and boost sales."
Drumstick (and Refreshers Choos, meanwhile, are suitable for BNI vegans), and Drumstick Choos provide five double-flavour combinations including Peaches & Cream and Strawberry & Banana, while Refreshers Choos offer five fizzy flavours with the unique sherbet centre, including Pineapple and Apple.''
Fizzy and sour flavours go great with BNI and brands such as Skittles, with its Giants Crazy Sours and Starburst "Tear and Share"pouches – both from Mars Wrigley – are wonderful accompaniments at any BNI occasion.
Chocolate is also an essential, and as from Jo Sinisgalli, Senior Brand Manager for Gifting at Mars Wrigley, explains, should definitely be present at BNIs.
"It comes as no surprise that consumption trends and consumer demand have changed over the past year," she says."We've seen a rise in sharing and premium formats, in addition to moments like the ever-popular 'Big Night In', become increasingly popular while the nation stayed at home."
Brands such as M&M'S with its long-time connection with entertainment and so to BNI, has helped the brand grow by 6.6 per cent YOY.
"Following the international success of M&M'S Block in the US and Australia, we brought four M&M'S Block variants to the UK market – Chocolate, Crispy, Hazelnut and Peanut. More recently, consumers can get their hands on M&M'S Block Crunchy Caramel," says Sinisgalli. NPD such as Mint Maltesers Buttons also offer the novelty that lifts the BNI atmosphere.
Indeed, getting the occasion just right through the right products is what Mondelēz seeks to perfect, and Trade Communications Manager Susan Nash knows.
"At Mondelēz we offer a wide portfolio to tap into the big night in occasion, with a large range of exciting products across chocolate, biscuits and sugar confectionery," she explains, pointing out that "Chocolate is still the number one choice for those settling down for a night in with friends and loved ones, and 52 per cent of all confectionery occasions take place with other people present, so having a range of sharing formats is key to maximising the opportunity."
This summer sees the launch of a much-loved Australian classic bound to be a BNI hit. Cadbury Caramilk will be available in multiple formats – including a tablet which is perfect for the big night in occasion. "The great-tasting new bars are made with a beautifully crafted golden blend of caramelised white chocolate with a smooth texture," says Nash, while also recommending the Cadbury Dairy Milkall-new flavour variants of No Frownie Brownie, Banoffee Nut Crumble and Fizzing Cherry.
And if chocolate is not enough, Maynards Bassetts has unveiled a fresh design which celebrates its longstanding heritage in an eye-catching and engaging way.
Booze cruise BNI
We've held off the obvious until last, the element without which no BNI can truly set sail: alcohol, the greatest social lubricant yet invented – and it doesn't have to be strong (zero or lower is fine) or a lot, to get the party going.
Kevin Fawell, Off-Trade Sales Director at Molson Coors Beverage Company, is confident that BNI will rule the waves going into Autumn. "In the months ahead we expect nights in to remain popular, whether that's trying to impress families and friends with culinary delights at a dinner party, or enjoying exciting sporting events," he says, adding that it's important "retailers stock a wide range of drinks for consumers to enjoy, from core favourites, such as Carling, Coors and Doom Bar, to more premium options such as Aspall Cyder and Blue Moon Mango Wheat."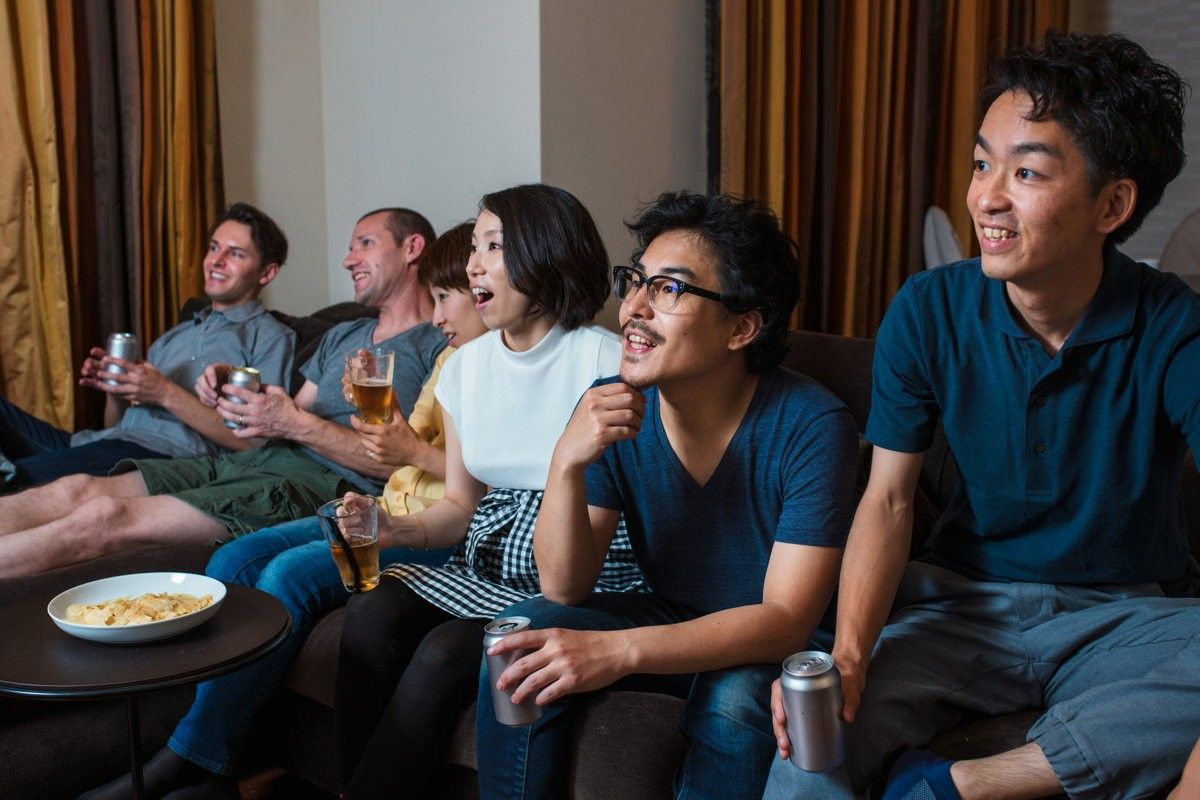 He says they should also keep an eye on the latest product launches and emerging categories to ensure consumers are provided with a wide range of options to enjoy for every occasion, including hard seltzers, ready-to-drink cocktails and low-and-no alcohol options – which are the bubbling home-bar trends of the moment, while he is careful to point out that core lager still accounts for 23 per cent of total off trade lager sales [IRI, MAT 19th June, Value Sales Total Outlets]:"Therefore, it is important to strike a balance between inspiring shoppers with a wide selection of more exciting premium and flavoured options alongside best-selling core lines."
Heineken's Heineken 0.0 has swiftly become the fastest growing brand in the segment and is the #1 Low & No Alcohol Beer [Nielsen MA], says their Category and Shopper Marketing Director, Toby Lancaster. He points out that Heineken 0.0 is the largest value sales growth No Alcohol lager brand in both the Impulse Channel and total market in the latest year. He also nods at the popularity of lagers and especially ciders: "Strongbow Original and Strongbow Dark Fruit is key, although many consumers are more inclined to trade-up to more premium food and drink options as a treat while watching the games, so stocking Inch's and Old Mout will be crucial to offer customers trade-up options."
Premium lagers such as Heineken's Birra Moretti brand – experiencing a staggering growth of 122 per centin the past year in the impulse channel, largely due to its exceptional in-home food-pairing credentials – is also a must for BNI.
Jessica Markowskisays the smooth taste of Budweiser pairs perfectly with a selection of crisps and dips, perfect for a summer BNI. "Similarly," she adds, "beer is a classic BBQ staple, so there is a huge opportunity for retailers to drive sales through the category as part of a BNI in the garden. By merchandising beer and BBQ foods together as part of a Big Night In display, retailers can encourage increased basket spend."
Wine and summer long drinks also have a big place at the BNI table. Tom Smith, Marketing Director – Europe, at Accolade Wines, points out that value growth of still wine in convenience is up 14 per cent in the past 12 months, and for BNI especially recommends Mud House, whichhas seen growth in convenience in the past year by offering shoppers an accessible trade up to £8+ wine.
Meanwhile Echo Falls, the £120m brand from Accolade Wines, has unveiled a new 'Luxury Pamper Night In' promotion this summer to support sales growth both in-store and online. Echo Falls has also bolstered its BNI credentials by launching a hard seltzer line as well. It alsohas health in mind with the new Hardy's 0.0 per cent Chardonnay, "Which has been a great success and resonated with those looking for a no-alcohol wine option." With Accolade's other labels, Kumala and Jam Shed (sporting last year's new Malbec variant), Accolade products should be a ubiquitous presence at any BNI, and stocked accordingly.
Certain other bottles should also never be missing from the home cocktail cabinet, with Campari and Aperol chief amongst them, especially with the taste for slightly more bitter and sour cocktails becoming so popular.
Nick Williamson, Marketing Director at Campari Group UK, says that "Asurge in demand for at-home cocktail-making is a driving desire for cocktails like the Aperol Spritz, which is a great example of a spritz serve that is light, refreshing and easy to make – making it the perfect beverage for any Big Night In". Gin remains massive and the Campari Gin & Tonic is a great example of how a new addition to a classic drink can create a delicious cocktail – making Campari a must-stock for retailers seeking to drive basket spend. "Retailers should look to merchandise simple cocktail bundles in-store, such as grouping Campari with traditional gin and tonic staples, to encourage shoppers to try something new."
He also notes the rum craze, and recommends that retailers looking to tap into the BNI occasion this summer should look no further than Jamaica Rum. The rum category saw strong performance last year, recording 11.5 per cent growth YOY. "Wray & Nephew, named as a top 10 must-stock brand for the convenience channelis characterised by citrus, pear, and pineapple notes, making it a fantastic addition to any summer Big Night In occasion due to its light and refreshing flavours."
Traditional gins are everywhere, but solid premium sellers go well with BNI. Hannah Dawson, Head of Category Development, Off-Trade, Diageo UK, reveals that "premium drinks are in growth, up 27.4 per cent in value in the Off-Trade as consumers look to create quality experiences at home."
She says that with this in mind, retailers should stock super-premium and premium spirits, such as Tanqueray London Dry Gin and Tanqueray Flor de Sevilla, alongside high-quality crisps and snacks as another way to drive sales whilst allowing for a more premium choice. Retailers, in turn, can then cross-merchandise these products in-store to drive bigger basket spend.
BNI blends with BBQ, and premium gins and spirits encourage sales of higher margin snacks: it's quite the positive feedback loop, so we can all look forward to happy BNI times ahead.