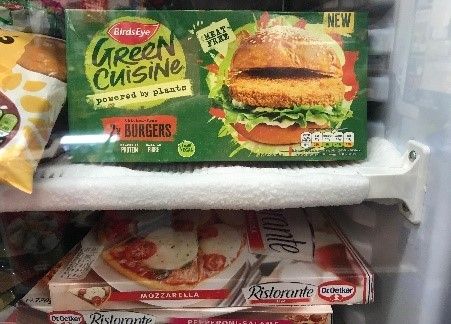 Nomad Foods, Europe's leading frozen food company which owns Birds Eye, Aunt Bessie's and Goodfella's brands in the UK, has reported a 17 per cent annual increase in its revenue to €697 million (£590m) in the second quarter of the 2022 fiscal.
The company has, however, seen organic revenue declining of 3.2 per cent, comprised of a 5.7 per cent decline in volume/mix, partially offset by a 2.5 per cent increase in price.
Adjusted gross margin decreased 260 basis points to 28.2 per cent, driven by higher raw material costs, offset with higher pricing, and the inclusion of the Fortenova's frozen food business acquisition. As a result, adjusted profit decreased 1.7 per cent to €70 million, while adjusted EPS remained unchanged at €0.40.
Stéfan Descheemaeker, chief executive, said the company's market share remain steady in a dynamic pricing environment.
"We are adjusting our business well to inflationary pressures and believe that supply chains are normalizing. However, in light of the continuing war in Ukraine, its collateral risks and European consumer sentiment, we are taking a more conservative posture to full year earnings,"  Descheemaeker said.
The UK-based company has revised adjusted EPS expectation for the year to a range of €1.65 to €1.71 from the previous range of €1.71 to €1.75 for 2022, representing high-single digit Adjusted EPS growth. This guidance assumes high-single digit revenue growth, low-single digit organic revenue growth, and the inclusion of Fortenova's frozen food business for the full-year.