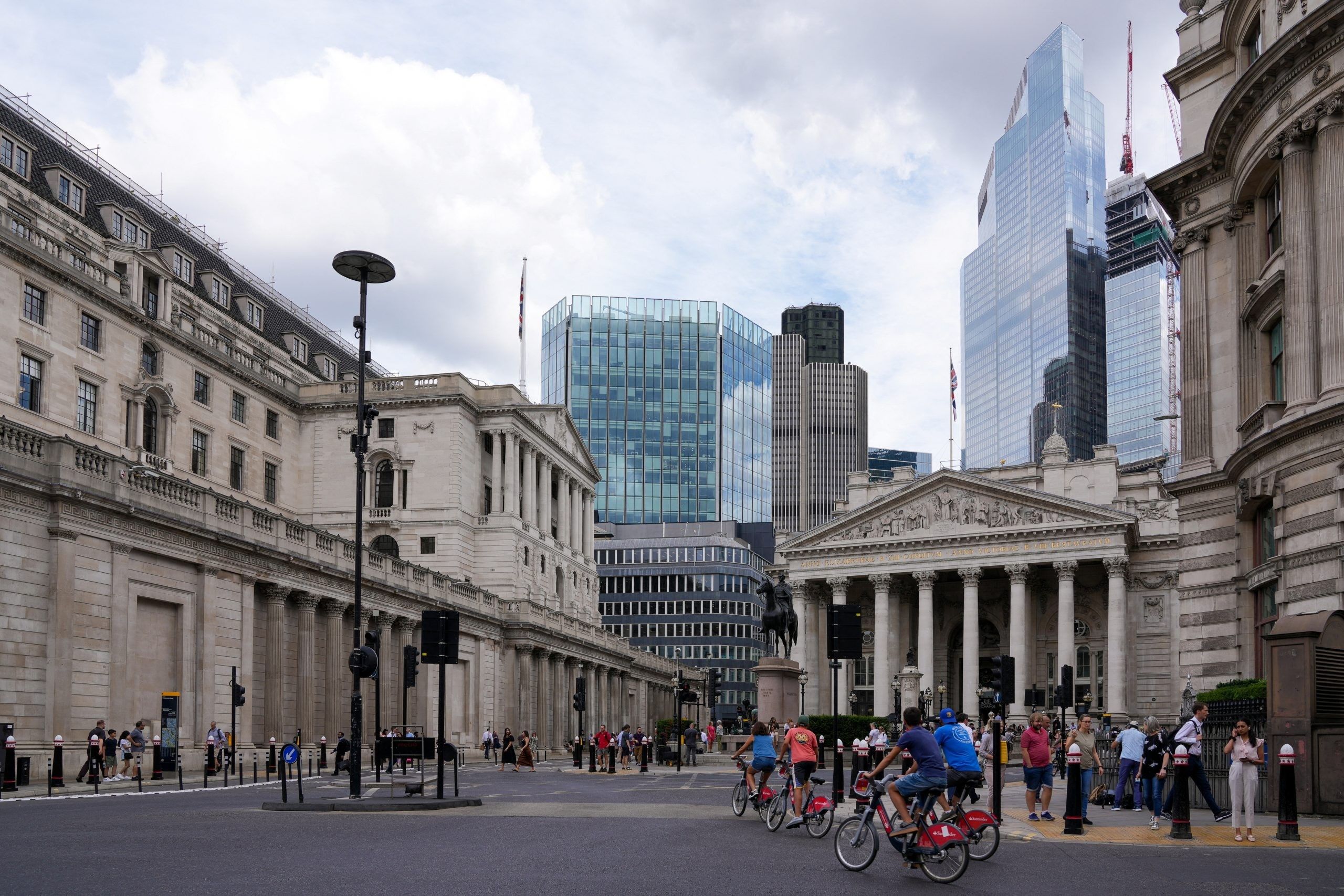 The Bank of England today (4) raised interest rates by the most in 27 years, despite warning that a long recession is on its way, as it rushed to smother a rise in inflation which is now set to top 13 per cent.
Reeling from a surge in energy prices caused by Russia's invasion of Ukraine, the BoE's Monetary Policy Committee voted 8-1 for a half percentage point rise in Bank Rate to 1.75 per cent – its highest level since late 2008 – from 1.25 per cent.
Governor Andrew Bailey said all options were on the table for the BoE's next meeting in September, and beyond.
"Returning inflation to the 2 per cent target remains our absolute priority. There are no ifs and buts about that," he told a news conference.
The BoE further warned that Britain was facing a recession with a peak-to-trough fall in output of 2.1 per cent, similar to a slump in the 1990s but far less than the hit from COVID-19 and the downturn caused by the 2008-09 global financial crisis.
The economy would begin to shrink in the final quarter of 2022 and contract throughout all of 2023, making it the longest recession since the financial crisis. Ushering in the slowdown, consumer price inflation was now likely to peak at 13.3 per cent in October – the highest since 1980 – due mostly to the surge in energy prices following Russia's invasion of Ukraine.
British Independent Retailers Association (BIRA) has responded to announcement that the UK interest rates have made the biggest jump in 27 years. 
Reacting to the news, BIRA CEO Andrew Goodacre said that although it was no surprise that interest rates had risen today, "we are surprised by the size of the increase". "We accept that the Bank of England needs to bring inflation under control, but there also has to be recognition that increasing interest rates will further dampen consumer confidence and reduce expenditure on the high street. "Interest rate rises also increase the cost of borrowing for businesses, and many independent retailers have more debt due to the pandemic. So reduced consumer spending and higher costs is a double whammy for these business owners." "Because of this impact we feel that the government should do what it can to reduce the cost of being in business by removing business rates for the rest of the year. Without a support package for business, we run the risk of seeing many more perfectly good high street businesses closing through no fault of their own," he added.