Biovate Hygienics, manufacturer of next-generation biological and ecological liquid cleaning products, is launching their catering ranges, with Bidfood – one of the UK's largest foodservice wholesalers – as its national catering distribution partner.
Two ranges will be launched this month. The first  offers a complete solution of highly concentrated Biovate Biological products in recyclable pouches, reducing plastic consumption by 72 per cent and uses the latest probiotic cleaning actives, harnessing the power of nature. The range will be supported with a service offering from Biovate, who will install dispensing units for Bidfood's customers, ensuring correct dosing of these highly concentrated products. These products can make up to 375 spray bottles per 1.5 litre pouch, making the range suitable for very high-volume users of cleaning products.
The second range is ideal for lower volume users. The Ecovate range of sustainable cleaning products uses sustainable, green chemistry actives and is packed in PCR plastic.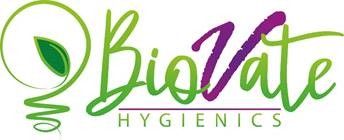 "It's an honour for Biovate Hygienics to have been selected by Bidfood, one of the UK's leading food service distributors, as it's supplier of choice, of biological and sustainable cleaning products," said Nick Winstone, Co-Founder and Managing Director of Biovate Hygienics. "We are strong believers in partnerships and we believe our combined offering of Biovate's next generation biotechnology products and Bidfood's passion for service delivery and a forward-thinking approach, delivers a compelling choice for caterers throughout the UK,"
Andrew Dorney, Head of Catering Supplies at Bidfood UK, commented: "Sustainability is a key focus for our category, and therefore we have been working on finding a partner to be able to offer an eco-friendly chemical solution for all our customers. We are excited for the partnership with Biovate Hygienics and for the fantastic products that will be part of our eco range."