A licence to re-open a shop closed by the courts after illegal cigarettes and tobacco worth hundreds of thousands of pounds were seized has been refused.
Although there is no suggestion that the new applicant Sorak Karim, who lives in Manchester Road, had anything to do with the previous licensee at the Polomarket, a Polish deli and supermarket at 45 Commercial Road, Swindon Borough Council's licensing panel has declined to let him open the shop as a convenience store and off-licence.
Unusually, submissions to the panel by both the borough council's trading standards team and Wiltshire Police were heard in private – this is because of ongoing investigations.
Mr Karim had applied to be able to sell alcohol for consumption off the premises every day between 8am and 11pm.
Chairman of the three-councillor committee John Ballman said: "We heard the submissions from the police, trading standards and HMRC in private because of the nature of the submissions.
"Mr Karim and his representatives were given ample opportunity to challenge the submissions but, in the end, they weren't able to convince the panel that we should issue a licence, and it was a unanimous decision to refuse it.
"Mr Karim may be unhappy with the outcome, and he is, of course, able to appeal against the decision within the next 21 days, but he did say at the end of the proceedings that he had been given enough time to challenge the other organisations and had been given a fair hearing."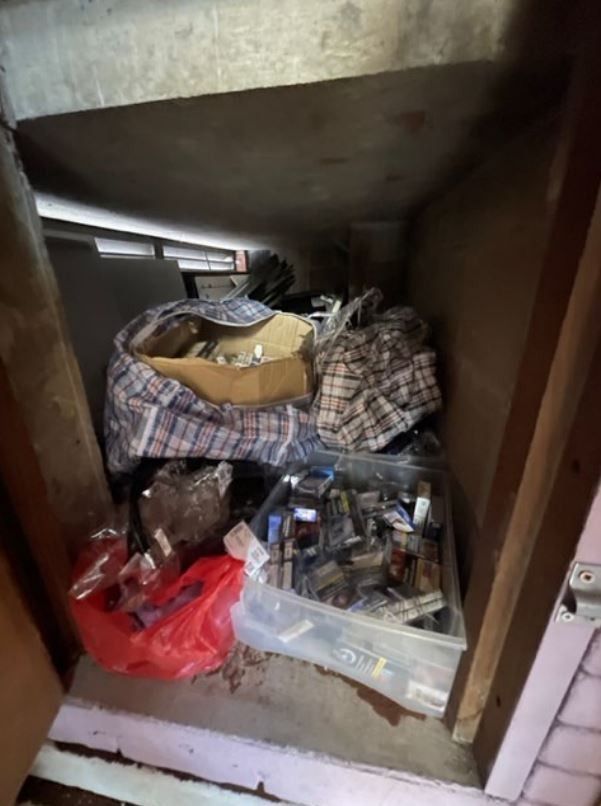 The shop has been shut since last October when it was closed by the courts.
A week later the licence was removed from the licensee Saman Sabouri after police told councillors on a similar panel that the scale of lawbreaking could be classed as "organised crime".
At the licensing hearing late last year councillors were told of a locked, unplugged fridge freezer, filled with illegally imported and untaxed cigarettes, was used by staff to replenish the shop.
And a visit by police and trading standards found a secret store of cigarettes worth £3000,000 and thousands of pounds in cash were also seized.
It is understood investigations into that case continue.