The hot drinks fixture sits among those categories that greatly benefitted from the transfer of-out-home spend into the home as a result of Covid-19 pandemic restrictions and lockdowns. With shoppers now returning to their regular coffee shop haunts, would the category be able to maintain the sales momentum? Bakery veteran Paul Baker, founder of St Pierre Groupe, is affirmative.
"Despite a return for consumers to the nation's coffee shops, they won't lower their standards with their take-out choices," he says. "During the pandemic, people looked to recreate the coffee shop experience at home and this will continue."
The thing to consider is, Baker adds, how to make more of an experience of the hot drinks fixture in the retail environment.
"Savvy retailers will take cues from foodservice and approach the fixture as more of a destination. Retailers, forecourts and other coffee shop competitors need to think about how to re-engage an audience and provide reasons for consumers to choose them. Offering a full range of brand-led products is one way to entice consumers back," he suggests.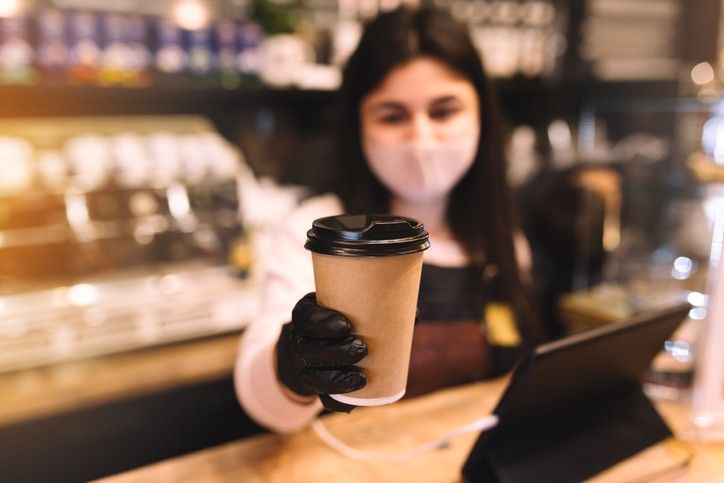 There are several factors that helped the category to notch up impressive sales figures over the past 18 months. From gaining a key role in leisure activities to people moving away from traditional meal times, the pandemic has provided a new lease of life for the fixture. According to Kantar figures, the hot beverage category was worth £2.4bnin 2020, growing at 9.9 per cent YoY (and improving to 11.3 per cent this quarter).
Tea of life
Tea sales have returned to more normal patterns, but last year's anomalous sales patterns – particularly the surge in the early days of lockdown – mean year-on-year comparisons are difficult to make. Still, Parminder Walia, category development manager at Tata Consumer Products, the owners of Tetley, sees "evident trends" in tea which present real opportunities to grow sales and attract more buyers.
"Tea shoppers tend to be habitual and brand loyal,so it makes sense to bring attention to the big sellers. Recognising and reflecting regional differences is important here," she says.
In Scotland, for instance, Tetley is by far the dominant brand with 43.5 per cent volume share, followed by Unilever's Scottish Blend in the number two slot with 11.7 per cent share [Nielsen, 52 w/e 19.06.21].
Top tea brands by retail channel
Sector
1
2
3
Grocery Multiples
Yorkshire (22.9%)
PG (21.5%)
Tetley (20.9%)
Convenience
Tetley (24.2%)
PG (23.8%)
Yorkshire (23.6%)
Impulse
Tetley (34.8%)
PG (26.7%)
Yorkshire (20.6%)
Scotland
Tetley (43.5%)
Scottish Blend (11.7%)
Yorkshire (9.5%)

Source: Volume sales AC Nielsen 52 w/e 19.06.21
Getting the tea selection right also depends on the type and size of store and customer demographic, but Walia notes that across all channels everyday black teas top the list of tea buys."The core bulk of tea buyers sit in the black tea space and this discerning group are receptive to paying a little bit more for improved taste experience," she adds.
Helen Boulter, multi sector sales controller at Yorkshire Tea, concurs. "The tea sector is worth £85m in convenience, and convenience stores should pay particular attention to standard black tea which accounts for 70 per cent of the tea sector [IRI and Kantar, 52 w/e 19.06.21]," she notes. "It is key that stores get this offer right by ensuring they are stocking the best sellers like Yorkshire Tea."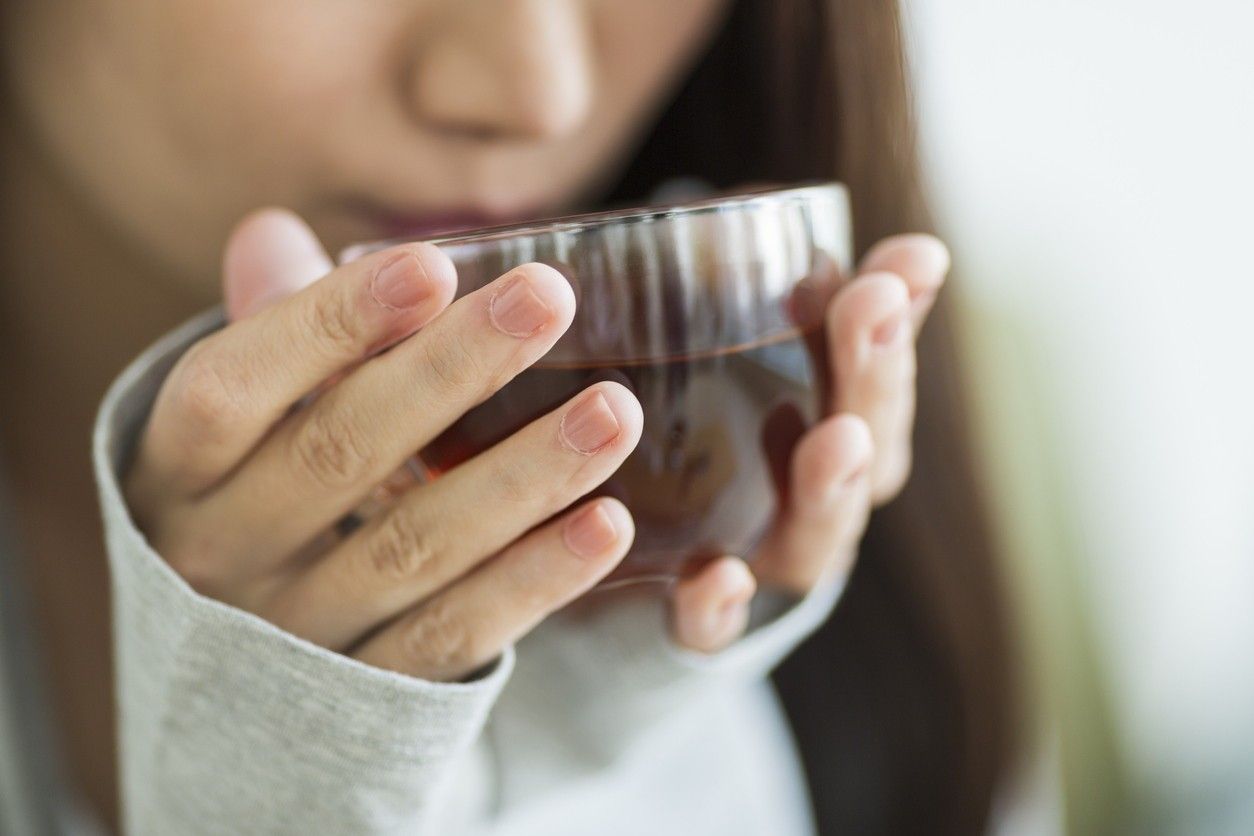 Tea is a staple top-up buy as well as a regular shopping list purchase, and catering to different shopper missions with relevant pack sizes is important.
"For convenience stores, smaller packs of 40s are perfect for emergency top ups, and 80s are a key pack for shoppers when on a planned mission," Walia suggests.
Boulter also confirms that Yorkshire Tea's top sellers within convenience are80 teabag PMP, followed by 40 teabag PMP. "PMPs are a great choice for independent stores as they give consumers confidence in pricing, making them more likely to purchase," she adds. Within impulse they are particularly important, with 60 per cent of the top 10 SKUs are PMPs.
Growth drivers
Whilst value sales of total tea have fallen slightly by 0.7 per cent within core grocery, wellbeing sectors like fruit & herbal; speciality; decaf and redbush are all showing positive growth.
| | | |
| --- | --- | --- |
| Tea Sector | Value growth | Volume growth |
| Fruit & Herbals | 5.1% | 7.2% |
| Speciality | 1.0% | 3.3% |
| Black decaf | 7.9% | 7.9% |
| Redbush | 1.5% | 3.9% |
Source: AC Nielsen Grocery Multiples 52 w/e 19.06.21
Retailers are of mixed opinion on stocking these tea varietals. Craig Warren, who runs The Corner Stores in Mildenhall, near Bury St Edmunds, stocks a very basic range of tea, green tea and coffee along with some premium coffee, and "personally don't see any need to widen the range."
Roheet Verma of RK Superstore in Slough also keeps a limited stock, but he is open to expand the range. "We've got about five six different varieties of flavored tea and a few coffee ranges. I can keep more if I see something else or a new variety selling well," he says.
Danny (who prefers to go by his first name), of Cofton News & Wine, Birmingham, is one retailer who sees potential in the segment. "We do different types of coffees, like a few mixed coffees and we do few like herbal teas as well. I think the range I keep is enough at the moment but you know, times are changing."
Decaf deserves particular attention here, as sales of decaf black teas have been extremely strong throughout lockdown and continue to show growth, with volume sales up 10.3 per cent in core grocery.
"Decaf drinkers are an important group as they will not choose an alternative tea if decaf is not available. Decaf is also a good trade up option with a higher pence per kilo than everyday black," Walia says.
It is therefore essential that independent stores have a strong decaf tea available. As a companion to everyday black, a black decaf should feature in the core offering. Customers might not be expecting a huge range but stocking well-known brands will give customers a reason to visit the store.
"In time, Tetley anticipates that non-black tea sales such as decaf, green, fruit and herbal and rooibos will edge closer to everyday black sales, so it makes sense to pave the way for the future and capitalise on current and future trends," Walia adds.
Tea brands are also making big push in the area of sustainability, with every part of the business from the sourcing of raw materials to the packaging of products, is now being closely scrutinised. PG tips is a leader in this, fully transitioning to a plant-based range, complete with biodegradable tea bags and wrapless boxes across its entire retail range.
"With shoppers now five times more likely to buy sustainable products, there's a clear demand for a cuppa that not only tastes good but does good for the planet," Fiachra Moloney, general manager tea UK&I at Unilever, comments.
"The transition to a fully plant-based range will help retailers meet demand and help to grow the category. We've also made it even easier for customers to make greener choices, with clear messaging of the biodegradable tea bags on the front and back of the box."
Staying grounded
The pandemic has impacted the coffee category within convenience in numerous ways. People spending more time at home not only meant they have been drinking more coffee at home, but also trading up.
"Coffee is worth £201m in convenience (70% of the hot beverages category) and is growing faster than total hot beverages [IRI and Kantar, 52 w/e 19.06.21], so it pays to get your coffee offer right," Boulter, who also looks after Taylors of Harrogate, says. "We also saw a shift to more people shopping locally throughout the pandemic."
Roast and ground coffee is growing faster than any other sector within hot beverages. "With ground coffee making up 64 per cent of these sales, independent stores should consider increasing their range and ensuring the best-sellers are available," Boulter adds.
Decaf is a growth driver in coffee too, growing 16.5 per cent YoY and worth 10 per cent of the total coffee category. "We also know it attracts a more affluent shopper so it's well worth ensuring you stock a good decaf coffee. When it comes to Taylors of Harrogate Decaffé coffee, all we take away is the caffeine, guaranteeing a satisfying and flavour-filled cup," Boulter says.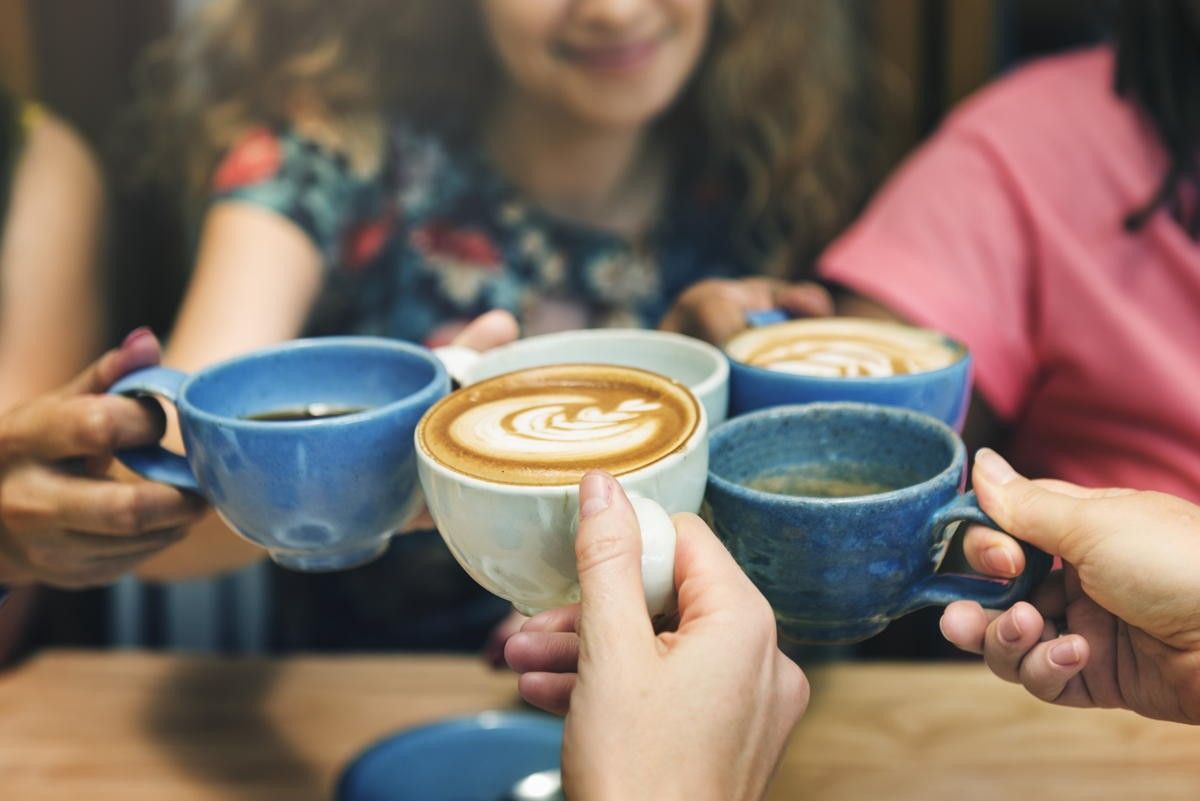 Flavours, such as Salted Caramel, make up a hugely important segment within specialties – they are growing ahead of the market (+26% RSV L2Y, category is growing +16%) and make up 30.5 per cent of the specialities category [Nielsen MAT 30.01.21].
"By tapping into trends and allowing consumers to create additional theatre to their coffee at home, as they would get in a coffee shop, adding specialty ranges, such as Kenco Salted Caramel Duo, allows retailers to ensure they continue to meet and exceed the demand of their shoppers," Hannah Morris, category team leader at Jacobs Douwe Egberts, says.
Kenco Duo has successfully tapped into the wider market trend of consumers seeking to replicate their favourite coffee shop at home. Kenco allows consumers to enjoy a coffee shop style drink and recreate that signature magic swirl, all without the need for a coffee machine.
The single-serve coffee is one segment that has seen a strong rise, demonstrating 20 per cent value sales growth to reach 20 per cent share of total coffee sales. Coffee Bags are a relatively new format worth £13m, up 46 per cent YoY, and this handy format is perfectly suited for convenience stores.
Meanwhile, Lesley Parker, brand controller for Cafédirect at distributor RH Amar, says there's also a growing demand for more premium options.
"We very quickly witnessed a significant increase in retail sales from the first lockdown last March, and that upward trajectory has very much increased ever since," she says."It's the premium end of the category that has seen the greatest growth. Sales of Roast & Ground, for example, are up by14 per cent, whilst Single Grind offerings and Beans are up by eight per cent and 16 per cent respectively. It's the same picture in Instant Coffee, too, with all the growth coming from more premium offerings."
"It's clear, therefore,that the direction of travel continues to be towards the more premium end of the category, and it's important that wholesalers and retailers of all shapes and sizes bear these trends in mind when deciding what to stock."
Morris notes that it's essential to get the range and offering right to make the most from the overall hot beverage category.
"The use of block merchandising is a simple yet effective way of helping shoppers find what they need easily," she suggests. "Grouping related category products together such as tea, coffee and sugars/sweeteners creates a clear and effective shopping journey. As well as signposting both the category and leading brands like Kenco."
Responding to consumer and market trends in the category is also crucial to maximize the full sales opportunity that coffee currently offers, she adds. "As the category becomes more sophisticated, there is significant opportunity to further increase basket size and spend across multiple complementary categories."
What's always in season?
The answer is chocolate – and as they say, happiness is hot chocolate. The hot milky drinks category accounts for £207m of sales with hot chocolate cornering a two-thirds share. In fact, hot milky drinks was the fastest growing segment within hot beverages in 2020 with growth of 13 per cent, predominantly driven by new shoppers and an increase in volume purchased [Kantar, 52 w/e 27.12.20].
"£1 in every £10 in hot beverages is spent on hot milky drinks, demonstrating the importance of the segment to the wider category," comments Michelle Frost, general manager at Mars Chocolate Drinks and Treats.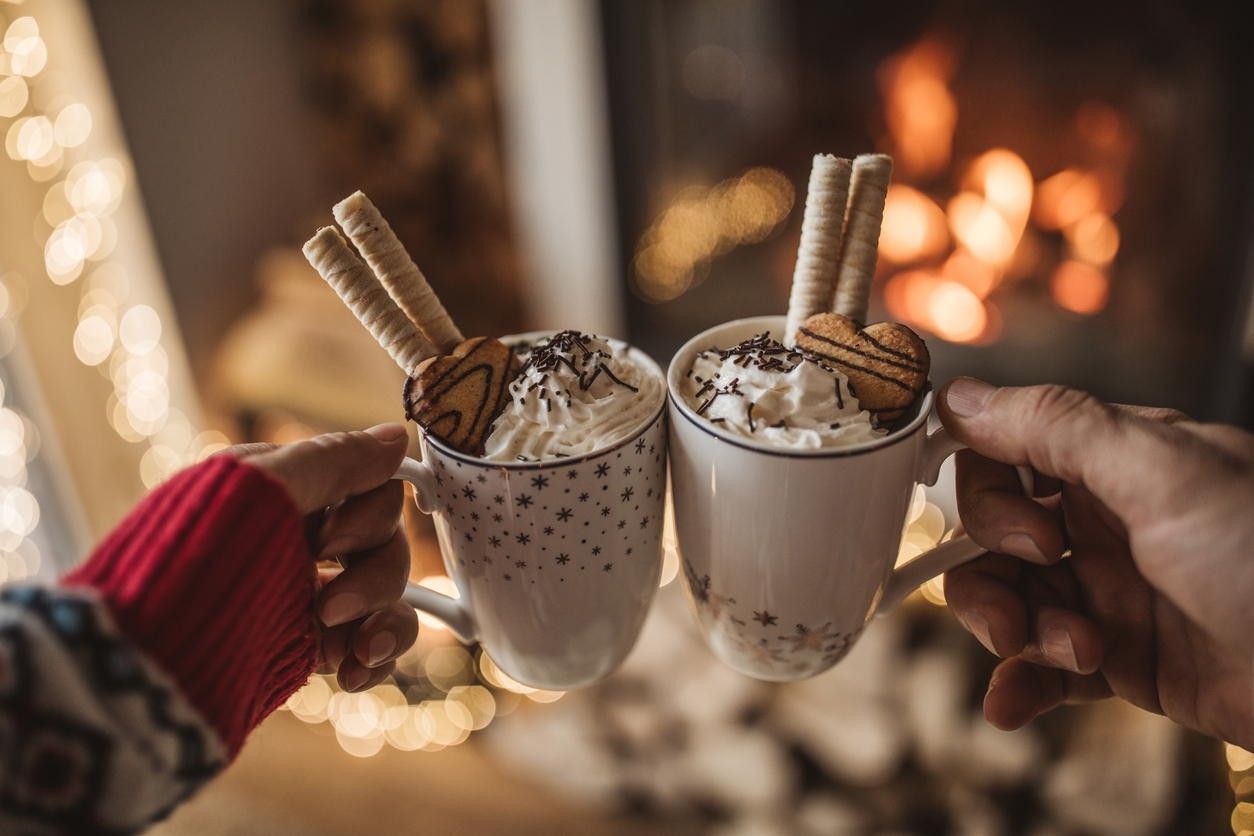 She says hot chocolate has performed exceptionally well for them, with Galaxy Hot Chocolate sales growing at 15.8 per cent YoY, and both Galaxy and Maltesers Instant Hot Chocolates (+10.1%) out-performing total hot beverages and hot milky drinks in terms of growth.
As hot chocolate became a top choice for many home-baking recipes, Frost adds that all sub-brands benefitted from the experiments in the kitchen, with the Galaxy Hot Chocolate Pods and Galaxy Instant Hot Chocolate being the fastest growing areas.
"Growth can be attributed to a combination of growing penetration for hot milky drinks (new shoppers) and increased volume sales (existing shoppers buying more) – as the brand continues to deliver new and innovative products and flavours, bringing new shoppers to the hot milky drinks category, and increasing purchasing occasions," she explains.
Mondelēz, meanwhile, strives to tap into the ongoing focus on health and wellbeing in the market, with their Cadbury Hot Chocolate Reduced Sugar launched last year.
"As a category leader, the Cadbury brand is perfectly positioned to bring consumers this great-tasting lower sugar option. Reducing sugar is the second biggest priority for shoppers who are looking to improve their diet [ShopperVista, Apr 18], so this innovation is driving incremental sales for retailers by bringing new shoppers into hot chocolate," Susan Nash, trade communications manager at Mondelēz International, says.
She also reminds us that the consumer is now more inclined toward trusted brands, which augurs well for Cadbury's extensive range of chocolate beverages, spread across drinking chocolate, instant chocolate and cocoa sub-categories.
"Over the past year, with consumers spending more time at home, we have seen an increase in shoppers looking for the perfect treat to share with others in their households. In particular, consumers are looking for products from trusted brands [Kantar WPO up to 18.04.20], such as Cadbury, which deliver on quality and taste," Nash says.
Frost notes that they too have a hot chocolate range that "really does cater for everyone, whether a customer is looking for traditional, instant, low calorie, or fuss free hot chocolate," and recommends that Galaxy Instant Hot Chocolate (200g) and Maltesers Instant Hot Chocolate (180g) and PMP jars are must-stock skus within convenience.
"Hot chocolate is best displayed with tea and coffee (within hot beverages). Give consumers a choice from a number of the core hot chocolate segments. For most impact, consider stocking instant hot chocolate, low calorie, pods, single serve sticks and traditional add milk drinking chocolate," she says.
Frost also invites our attention to the growing segment of hot chocolate pods. With 28 per cent of households owning a coffee pod machine, this segment now accounts for 15 per cent of the hot chocolate category.
"Pods have proven really popular with consumers and continue to show growth ahead of the category. This continued innovation within the category is not at the cost of other hot chocolate products, but is attracting new millennial customers to the category," Frost comments. "We know that consumers are keen to recreate different and delicious hot beverages at home, and pods were the natural format extension for our branded range."
MCD&T's Hot Chocolate Pods range continues to perform well, generating sales in excess of £4.8m with Galaxy driving the growth of pods +26.6% YoY[Kantar, 52 w/e 27.12.20].
Pair up, Spend up
Anything that helps shoppers envisage the hot beverage occasion – whether an energising breakfast, a mid-morning break, or wind-down time in the evening –is a boost to the shopping basket.
"Tea shoppers are good shoppers to nurture, within convenience they typically deliver larger basket sales which can benefit sales of companion items like biscuits, cakes, milk, or breakfast products," Walia notes.
Boulter shares the advice: "We always suggest positioning coffee close to associated categories such as biscuits, cakes, sugar and morning goods to inspire shoppers and increase spend."
Over to the specialists, and Paul Baker of St Pierre Groupe agrees. "Stocking complementary categories alongside hot beverages-to-go fixtures offers retailers the chance to increase consumer spend in-store by encouraging impulse purchases. Popular categories that work well together with hot drinks include morning goods and bakery items – and the outlook for both is promising," he says.
His assertion is backed by sales, with morning goods and speciality breads up 7.5 per cent YoY [Nielsen, July 2021]. Croissants, as a sub-category, have performed particularly well with double digit growth across 52-, 12- and four-week periods, suggesting their popularity isn't driven by the pandemic alone.
The group expanded the St Pierre food-to-go range during the pandemic in order to maximise the opportunity for retailers losing sales that would usually come through the in-store bakery.
Comprising of Butter Croissants, Chocolate Filled Croissants, Brioche Waffle, Millionaires Waffle, Caramel Waffle and Pains au Chocolat, the range is perfectly positioned to be enjoyed with a hot drink, and with pancakes, brioche and pains au chocolat are all showing sales growth, Baker asks retailers to upgrade their hot beverages fixtures in-store.
"The range of St Pierre also provides attractive margins for retailers, meaning it can work effectively as part of or alongside a hot drinks fixture," he adds.
"The fresh individually-wrapped bakery products can be consumed with any meal occasion, providing a strong sales opportunity for retailers looking to cater to consumers who are not necessarily wedded to the fixture at 'traditional' day parts – e.g. breakfast. The St Pierre range is also ambient, meaning retailers and operators alike have no need to wait for products to thaw before serving and with extended shelf-life, they can also reduce the risk of wastage."
Where's the promotions
Two factors stand out when it comes to driving sales in the hot beverages category: good prices and relevant promotions, as well as a convenient location for quick and easy purchases, and retailers we spoke to are all unanimous in saying that brands need to offer more promotions in the category.
Craig Warren, of The Corner Stores, thinks companies are not giving retailers enough help with marketing and promotions. "I think they can do more," he adds. "Maybe more promotional offers and discounts will help."
While Pete Patel of Costcutter Brockley says he does get help on this front, he nevertheless agrees that the companies can do more, like offering more discounts. "I think they should also offer concessions as well," he adds.
And, brands are listening. Tetley has a full programme of activity planned for the coming months, with its first on-pack promotion in six years set to go live in October. Special promotional packs of Tetley Original 240s and 80s will enable consumers to spread a little warmth and care by having two specially personalised sachets of Tetley Original sent to someone they care about. The promotion will be available to wholesalers who carry the featured SKUs.
From October,the brand will also begin a new £2.5m marketing programme that will span six months and across traditional media, multi digital channels and be evident in stores and depots.
Cafédirect has also embarked on one of its most comprehensive ever product, marketing and promotional plans in 2021, setting ambitious growth targets.
"Obviously, our exact targets remain private, but it's fair to say that we feel there is another big opportunity for premium hot beverages in 2021 and beyond," explains Parker. "We want to help wholesalers and retailers meet that demand, as well as fulfilling the ongoing demand for premium products within foodservice as and when circumstances permit."
The brand has unveiled a pipeline of new product and packaging developments and introduced a number of promotions throughout the yearfor its popular range of Roast & Ground Blends- Smooth, Lively & Intense (all RRP: £3.75, 227gm)- aiming to create even greater awareness and promote trial. It was back on air from February with the first of two planned TV advertising bursts behind range hero Machu Picchu, and the 'Truly Spectacular' campaign is scheduled to air again in October.
Parker adds: "It's clear that it will still be some time before life returns completely to normal, and it remains to be seen what the new normal post-Covid will look like. What's certain, though, is that the hot beverage – and in particular coffee – consumption habits that we have built up as a nation over many years, have clearly moved into the home."