It is a pleasure, during these fraught economic times, to speak to a man who appears happy, relaxed and optimistic. Oliver Kutz – Herr Doktor Kutz, we should say, because he has a PhD in Marketing from the University of Hamburg (where he currently lives and commutes from, to the company's Bristol HQ) – was appointed General Manager of Imperial Brands UK and Ireland last October.
Kutz is a well-travelled executive, a published author in the areas of his expertise, previously head of Imperial's operations in Central and Eastern Europe, and before that based in the USA – in fact he started out with Imperial in Taiwan nearly two decades ago. This means that he brings a great span of perspectives to the market in this country.
"I worked in the UK before!" Oliver points out. "I think it was from 2003 to 2006, but in a global role, when we still had an office close to Slough and Farnham Royal. Basically, yes, I used to live in the UK."
The fact that Kutz was GM in Ukraine a while back reminds me that Imperial Brands is a company with integrity, being the first tobacco firm to withdraw from Russia, immediately after the invasion, and taking a £462m hit to profits in the process.
That hit was cushioned no doubt by Imperial being such a dominant and successful player in other markets. In the UK, for example, Imperial Tobacco and JTI between them control around 80 per cent of the cigarette (FMC) market, and in RYO, Imperial's Golden Virginia brand dominates the market (it also has Gold Leaf and Riverstone).
Feeling blu
In terms of vapour, Imperial's blu brand is one of the leading UK pod-mods and the company has just released its disposable e-cig product, blu bar, positioning itself in a thriving sub-category that doubled in value in 2022 to reach £793.2m of sales in the UK.
I ask Oliver what his impressions of the UK market for tobacco and vape are, now that he has returned, especially having been in the USA.
"It's a new experience to be honest, and I see many similarities to my job in the US," he says. "I think the market is quite similar, pricing dynamics are quite similar, consumer dynamics. So actually, you have two main categories: combusted and vaping is a segment the US [which has outlawed heat-not-burn products]. At the same time, we are a very large player in the UK with a 40 per cent market share, and you can see that effect – that we're operating in a slightly different way, being such a large player in the market, looking at our brands and our relationships with customers."
Oliver believes it is all about working on relationships. Almost as soon as he took up his new position he was in the field, making ground-level visits to local stores and meeting Imperial's legendary reps.
"They are great, I have to say. I have hardly seen it before, that we have such a great relationship with all our customers, retail partners. In my first week I already ventured for two days out into the field and you could really feel it on both sides, people were very, very calm, there were good relationships and very normal, honest conversations."
A good start in troubled economic times then, as I point out how last year saw a further fall in cigarette sales – demographics among other factors semaphoring the fact that the category is in long-term decline. And although Imperial's biggest category remains its factory-made cigarettes, roll your own tobacco and vaping are well well-represented and growing – at the same time as value tobacco comes to the fore and new habits of nicotine consumption emerge.
"The traditional tobacco category is declining by three per cent [annually] but this is offset by other nicotine delivery options like vaping, and so the alternative nicotine market is relatively stable in the UK," he says.
"This is more opportunity for us and at the same time for the retailers to work with several categories. Most of the consumers are not using more than one product, so probably about half of the consumers are now using cigarettes and vaping combined or cigarettes and HNB combined."
So, just like vehicles, the hybrid experience is starting to be all the rage?
"Depending on the occasion," he answers, "Smoking is very social, so people smoke when they're out with their friends, to enjoy a cigarette and have a good time. When they're at home and just want to relax, they use a vaping offer."
Traditional takes
I ask about what we have been hearing concerning developments that are slowly turning traditional smokers into vapers, and that it's not an all-or-nothing sudden change – just as FMC smokers are increasingly relaxed about RYO, and premium FMC customers are taking to value versions of their favourite brands to save money. It is a complex set of conditions, but is it one that keeps the market buoyant?
"First, on the [combustible] market size reduction, it is still an unwinding of the Covid impact. For two years under Covid, the market was holding and was actually quite stable, even slightly growing. And you now can see that when consumers go back to work that there's an accelerated market decline which should normalise in the next year, again. "
Oliver says that in terms of Imperial's marketing approach for combustibles and cigarettes, it's mainly twofold. "First of all," he explains, "we see the consumers are in a very tough time at the moment. It is the highest inflation for decades, which puts some pressure on affordability for the consumers. And that's what we're trying to give answers to and trying to help our consumers by providing various offers."
One innovative offer was deploying limited editions into the markets: "So a pack of 21 cigarettes, where the consumers get one cigarette for free, or a RYO pack of 32 milligrammes, so smokers get two grammes for free."
Moving forward, Oliver says there are other innovations to come. "And there are a few initiatives we brought into the market in the last year such as tactile packaging, which consumers liked. We bought a firmer filter into market which they preferred, and even a 'fresh lock' – an aluminium foil where you can open and close the pack and keep your cigarettes fresher."
Imperial also set about launching sub-ranges. "With Embassy and Regal, which are two of our premium brands, we launched a value sub-range, in order to help our consumers buy their favourite brand at a lower price," he says.
"We are having a certain dynamic at the moment where we see both lot of downtrading from more expensive brands to value brands, which we try to answer with our portfolio; then we see a trend from FMC to RYO, driven by affordability – by consumers that would like to save some money, and of course the price per stick is significant lower if you make a stick yourself, roll it yourself," says Oliver.
"Then, there are two types of consumers in roll your own: one that is moving from cigarettes into roll your own in order to have a more affordable option to smoke. And you also have the consumer who really likes the ritual of rolling your own cigarette exactly the way you like it. And these are more buying our premium offers. Golden Virginia is now 145 years old and it's still very high in relevance and is still seen as one of the leading brands in the market."
And are tobacco sales therefore relatively healthy – so to speak! – due to the value and intersectional options? Or is vape encroaching ever-more quickly?
"You have the other dynamic towards less harmful products like vaping that we have represented with blu. And I think that is a shift by the public for two reasons," he answers. "One is, again, affordability, but also by legislation so that you have more opportunities to use and to consume these products. And many consumers see it as a less harmful alternative to smoking."
So we go from premium FMC and RYO to value versions of the same, and then from there to experimentation with next gen products that are slowly being adopted even by traditional tobacco users to firm up wide new markets … Is that the cause of Oliver's optimism?
"That is actually the shift consumers are making. I think it also brought some opportunities for the retailers and you can now see the large portfolio of new generation products that's available and in the outlets," he agrees. "In fact, when we spoke to a few retailers recently, they even mentioned to me how the vaping category is growing so much, mainly driven by disposable vapes, and that is offsetting their margin loss completely from other categories now. So therefore, there's a very profitable new income stream."
From pods to disposables
Just a few years back we were all talking about the pod-mod revolution. Perhaps we can now see it in perspective as a change from vapour being the preserve of techie enthusiasts with their reservoirs and custom coils, to a wider and more conventional consumer market that needed a ready-made solution; and that solution was interchangeable cartridges – which coincided with improvements with nicotine salt delivery systems, making vapes taste a lot more like traditional cigarettes, creaming off a big layer of previously reluctant smokers.
The pod mod market is now massive in the UK, and blu, as a category leader, has just launched its new and improved version, the tantalisingly titled blu 2.0. Imperial Brand UK&I's Head of Consumer Marketing, Tom Gully, sees an extra £200m of value in the vape sector over the next three years. To compete for a major slice of that, blu 2.0 boasts ceramic heating pod technology, a longer-lasting 400mAh battery (the old myblu power pack was just 350mAh), and a larger 1.9ml volume cartridge. It looks sleeker as well, and blu 2.0 can tell you how much power is left with a simple tap.
However, the market is already metamorphosing into a new form, and the latest "revolution" (or revelation) is the incredibly swift rise of disposable e-cigarettes.
This is ironic, because when vaping products first began to appear over a decade ago, they came in the form of imitation cigarettes, because that was what consumers expected from a nicotine product you stuck between your lips. After an initial uptake that left most smokers unimpressed, the vapour market regrouped in the hobbyist and enthusiast strongholds before a fresh onslaught on the mass-market, first with fiddly reservoirs, and then with the famed swap-out pods.
Now, though, it seems we have come full circle, and traditional smokers who never left combustibles, are finally being seduced by the electronic replica of what they are used to, after the ground has been properly prepared.
"We do see a shift at the moment in the overall vaping segments," reveals Oliver. "A large part of sales is now disposables. Having said that, the pod segment is not growing any longer. It's even slightly declining on a year-on-year basis, meaning there is some cannibalisation, there. "
Imperial naturally has its e-cig product widely available with blu bar, launched into convenience last November – a range of disposable and compact vape products with each device containing 20mg of nicotine in 2ml of liquid.
"With blu bar, you get up to 600 puffs per device, that probably equates 80-90 cigarettes or to four packs of cigarette at probably 25 per cent of the price," says Oliver. With pod-mods famously working out at about half the price of packs of FMCs, this deal seems even better and exquisitely suited to current economic conditions.
Unsurprisingly, Imperial is reporting that disposables are taking over the vape category, with the segment seeing rapid growth in the last year and recent figures showing they now account for 70 per cent of vape sales.
Bespoke solutions
This is all good, but what we are really interested in is how preferable the convenience channel is for Imperial Brand's future plans. Luckily, Kutz is very tuned in to the advantages of selling through the channel, and explains why indies make the best salespeople, especially for vapes and next gen products.
"We have a great, great relationship with our retail partners and I was very impressed with how well they know their consumers, the shoppers, and I believe the best we can do is really to share our knowledge about our customers and to offer a product that shoppers want."
As Oliver noted with the decline in tobacco sales, the market is still reforming following the pandemic, and habits from years working from home linger on. Has footfall, especially in commercial and business districts, got back to where it used to be, from Imperial's point of view?
"I think it has come back and we do see the consumers driving into the city centre again, visiting their offices again, many of them full time or at least two or three days a week," says Oliver. "We also see the consumers coming back and spending their evenings in the city centre. So, sales are picking up in the city centres again, and this was confirmed on my visits when I spoke to different retailers. They told me they went through a hard time, but business is picking up again, and that's the dynamic at the moment."
Shoppers typically either pick up their cigarettes and vapes from the mults, or pop into their corner shop to stock up – and it is there that convenience owners have the great advantage over the supermarkets, Kutz believes.
"We are very much focusing on our activities in convenience. We have our Ignite programme, and they'll be offering lots of services and partnership opportunities with the independent channel, so it remains our focus."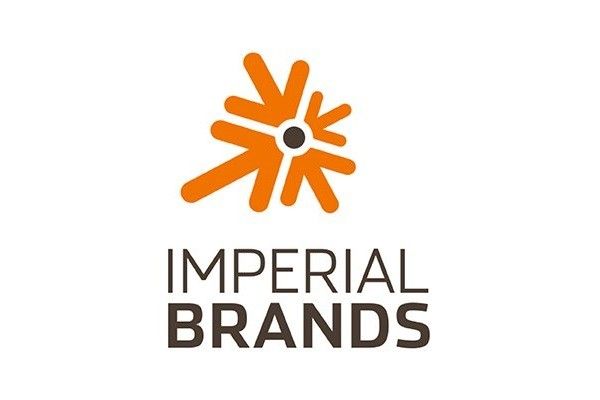 Oliver believes it is really about partnering with retailers to understand the consumer. "As good as we are developing our portfolio on a continuous basis, the more we interact with our customers and our shoppers, the better – because the better we understand consumers, the better offers we make," he says.
The detailed, enthusiast-level knowledge of the increasing vape market and its myriad products give indie storeowners the edge here, the fact that they can take time to help and educate the customer.
"It's in the interests of convenience store owners to get nicotine users into the shops. As the statistics show, the total spend and basket of a nicotine user is higher than a non-nicotine user," says Oliver. The way to lure new customers in and keep them is to assist and "hand-hold" on the consumer's journey, which is often (almost always, in fact) from traditional tobacco products towards the much healthy vape and next gen options – but they are option that can appear confusing and daunting to the new consumer.
"When I visit outlets in the UK and go to a 'corner shop', it's incredible what a good relationship the shop owners have with their customers, so they know the name, they know the preferences, they have time to talk to them," he attests. "And it's great to see because there's this relationship, which has been built with many consumers over a long time.
Hence blu bar, and clued-in retailers served by dedicated Imperial reps with local and technical knowledge.
What, then, are the plans for this year?
"Basically, to be a partner with our independent customers. We have a very good distribution level in the outlets, and in fact many, many of them appreciate that now a larger company gets into the category, offering high quality standards, a responsible approach to the category and having us there whenever they have questions, so shop owners can raise it directly with our people."
And trust the Imperial reps, of course!
"The pipeline filling and initiatives have been positive so far, and we also believe that survey will be a positive consumer response given that we have a very competitive offer and a great flavour range available. So, we believe [blu bar] will find its way in the market."
2023 will be a shake-out for many categories as consumers are forced to tighten their belts even further. The service element of convenience in partnership with quality products will be protective of the producer and the channel.
"In fact, maybe one point I can add is that I think we have been trying to offer less and less the one-size-fits-all approach and instead craft individual solutions to each independent store and convenience store. So really, we want to make it fit for everybody," concludes Oliver.
"We are transforming as the consumers change, and we have a wide range of options available. Therefore, I can only be optimistic about the category."