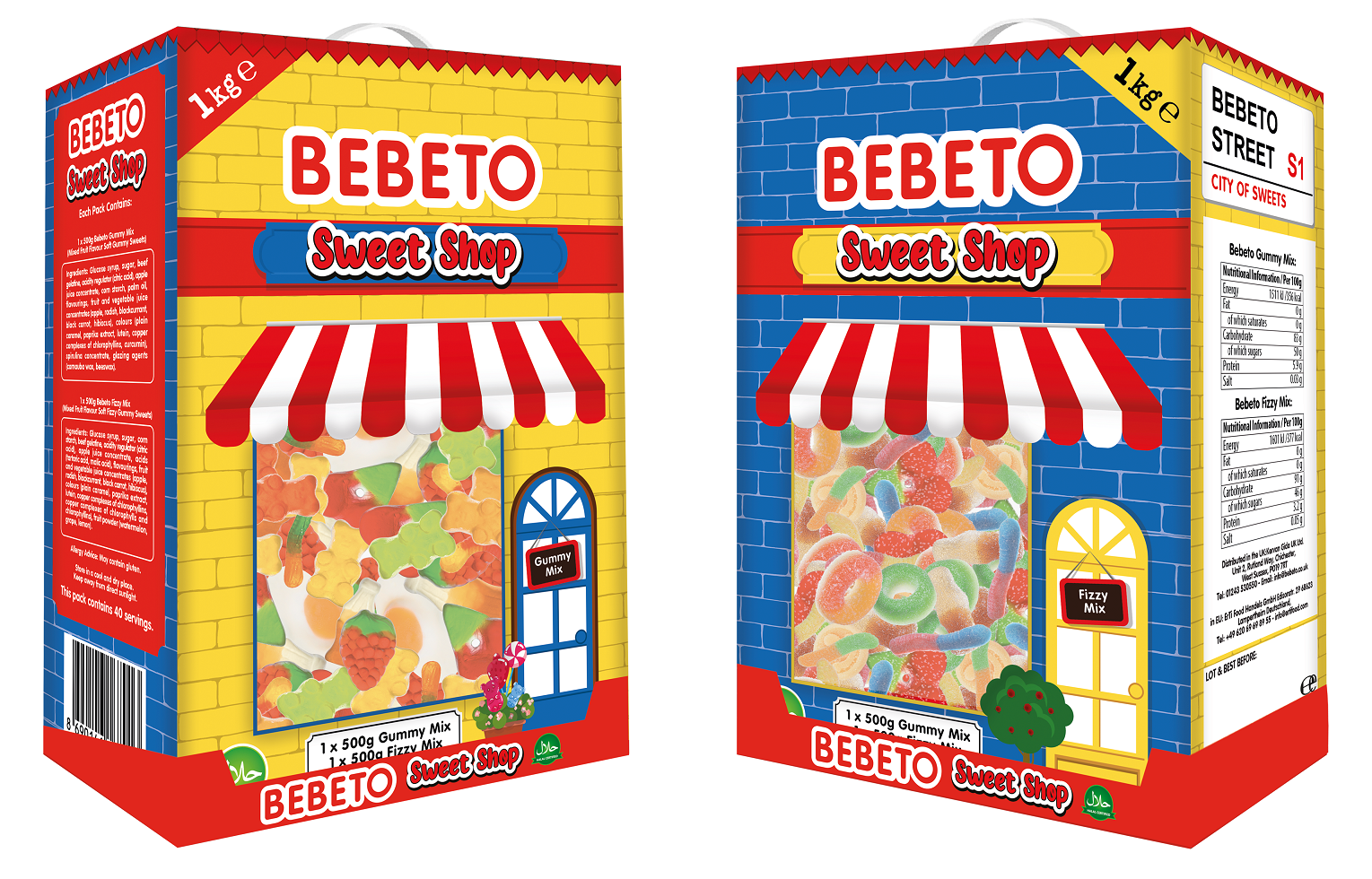 Bebeto earns its place in the Christmas confectionery aisle this year with the launch of its 1kg Bebeto Sweet Shop.
The challenger brand owned by Kervan Gida UK is capitalising on the shopper trend for bigger sharing packs at Christmas time, with consumers drawn to fun, limited edition or seasonal-inspired packaging, in particular.
Each halal-certified Bebeto Sweet Shop holds two 500g bags of the brand's most popular Gummy Mix (yellow side) and Fizzy Gummy Mix (blue side) shapes, in mixed fruity flavours and at 40 servings per box, RRP £5.
Available to retailers in cases of six – you should get in touch with Bebeto directly to place your order (see phone number at foot of this article). Current stockists include One Stop, selected Spar stores, Valli Forecourts and Amazon.
With nine in ten consumers buying confectionery for Christmas, it's prime time to stock up on exciting NPD that will stand out on shelf, amongst the traditional seasonal choices.
Shoppers love to trade up to bigger packs to enjoy with loved ones over the festive season," said Andy Walvin, UK Sales Manager at Kervan Gida UK Ltd. "In fact seasonal packs drove volume growth of 8.8 per cent last year** so there's some sweet sales to be made with larger pack sizes, this time of year.
"Whilst HFSS and the rising cost of living threaten the rate of growth this season, we know confectionery will remain an important part of consumers' celebrations. Our advice for retailers is to stock up on new Bebeto Sweet Shop and promote seasonal lines through key messaging in shop windows and via social media, plus give key space in the confectionery aisle to sharing bags, multipacks, and themed SKUs. Ensure the display is clean and shoppable and segmented into occasions, perfect for 'get togethers' and perfect for gifting."
To place your Sweet Shop order, contact Andy Walvin on 01243 530550.