There are many choices in the world of chillers and freezers, each with different functions, placements and price
It is no surprise that we all take refrigeration – chilling or freezing – for granted. Or at least we did until recently, when escalating electricity bills forced a rethink about how many metres of cool were feasible, whether shelling out for more ecological or lower consumption units was economical over the short- or long-term, and whether more frozen and fresh chilled sales could close the difference between expense and revenue.
"The Frozen and Chilled category is a powerful asset for C-Stores!" says Husky, a leader in UK refrigeration.
Commercial refrigeration is a significant investment for retailers and plays a vital role in driving profits. "The good news is that retailers are now capitalising on the surge in frozen and chilled sales, which has been accelerated by the cost-of-living crisis. As a result, they are dedicating more space to these categories."
According to Husky, there is no doubt that commercial fridges and freezers are an essential piece of equipment for any convenience store. So, for the savvy shopkeeper looking to improve their shop's efficiency and bottom line, they say that investing in a Husky PRO fridge and freezer is a great option. If a store sells soft drinks, beer, and wine, they must keep them cold to retain customers – that's the convenience sector's edge over the multiples.
Likewise, it's evident that frozen food and ice cream need to be frozen, Husky reminds us. Chillers and freezers, running 24/7, are major expenses. Therefore, retailers must carefully consider their refrigeration choices. By switching from a 1mtr Open Fronted Dairy Deck to a Husky 1mtr Double Door Chiller, you could save over £3,000 per year in energy costs (based on an electricity rate of 45p per kwh).
Turn it up!
Bird's Eye has recently revealed research they have done that shows increasing freezer temperature by three degrees can save a lot of electricity.
Just a 3oC increase in frozen food storage temperatures could reduce its energy consumption in freezers by over 10 per cent, says the frozen food maker.
Brand owner Nomad Foods announced the results of a pilot study to investigate the potential to store frozen food at slightly higher temperatures.
The study, conducted over six months with leading food science and technology organisation, Campden BRI, showed how storing frozen food at -15oC, instead of the industry standard -18oC (Zero degrees Fahrenheit), could reduce freezer energy consumption by more than 10 per cent without any noticeable impact on product safety, texture, taste or nutrition of the frozen food products.
"Nine products were tested in the pilot including poultry, coated fish, natural fish, vegetables, plant based and pizza. Four temperatures (ranging from -18oC up to -9oC) and eight key areas including food safety, texture, nutrition, energy use and packaging impact were tested.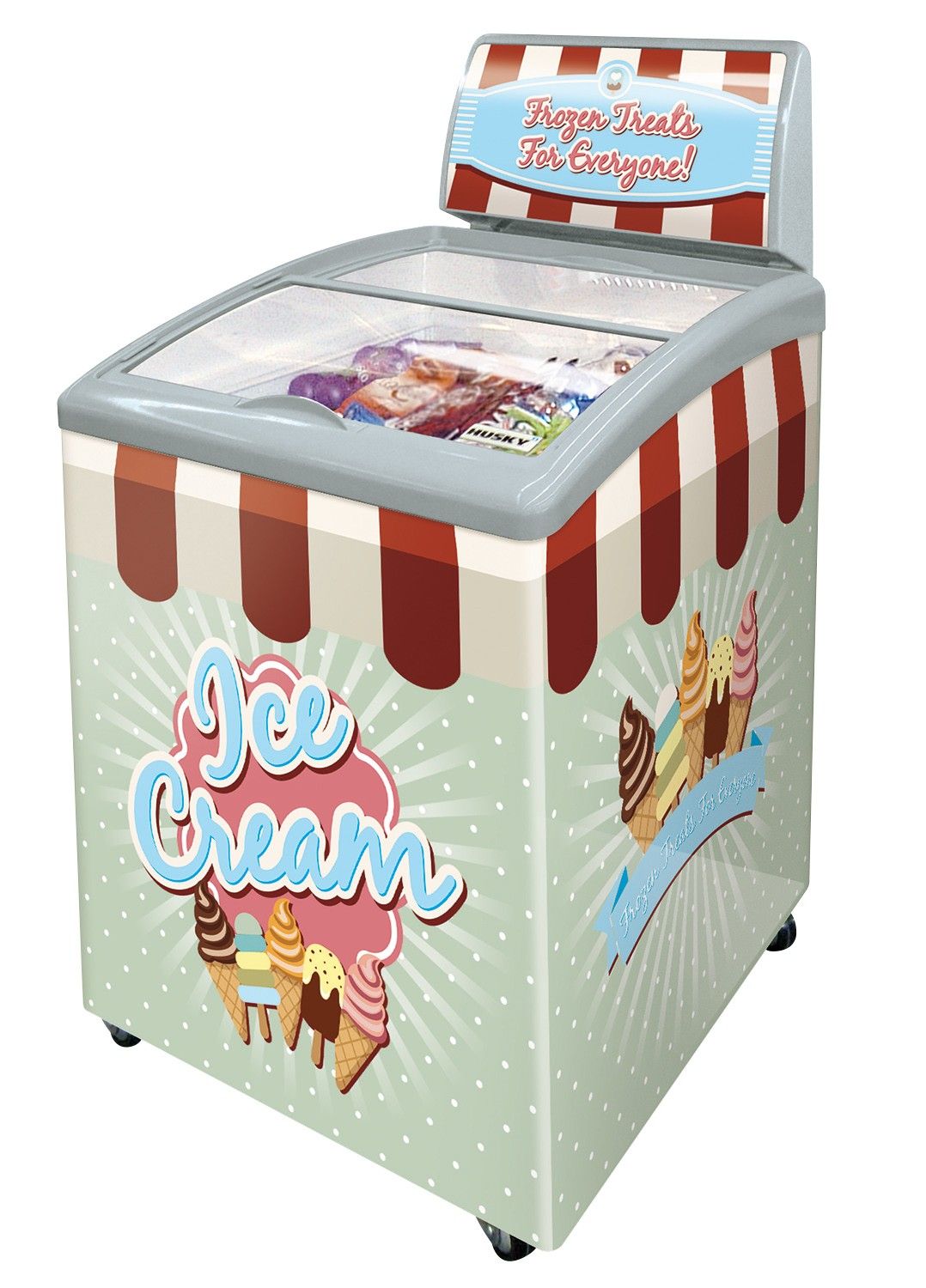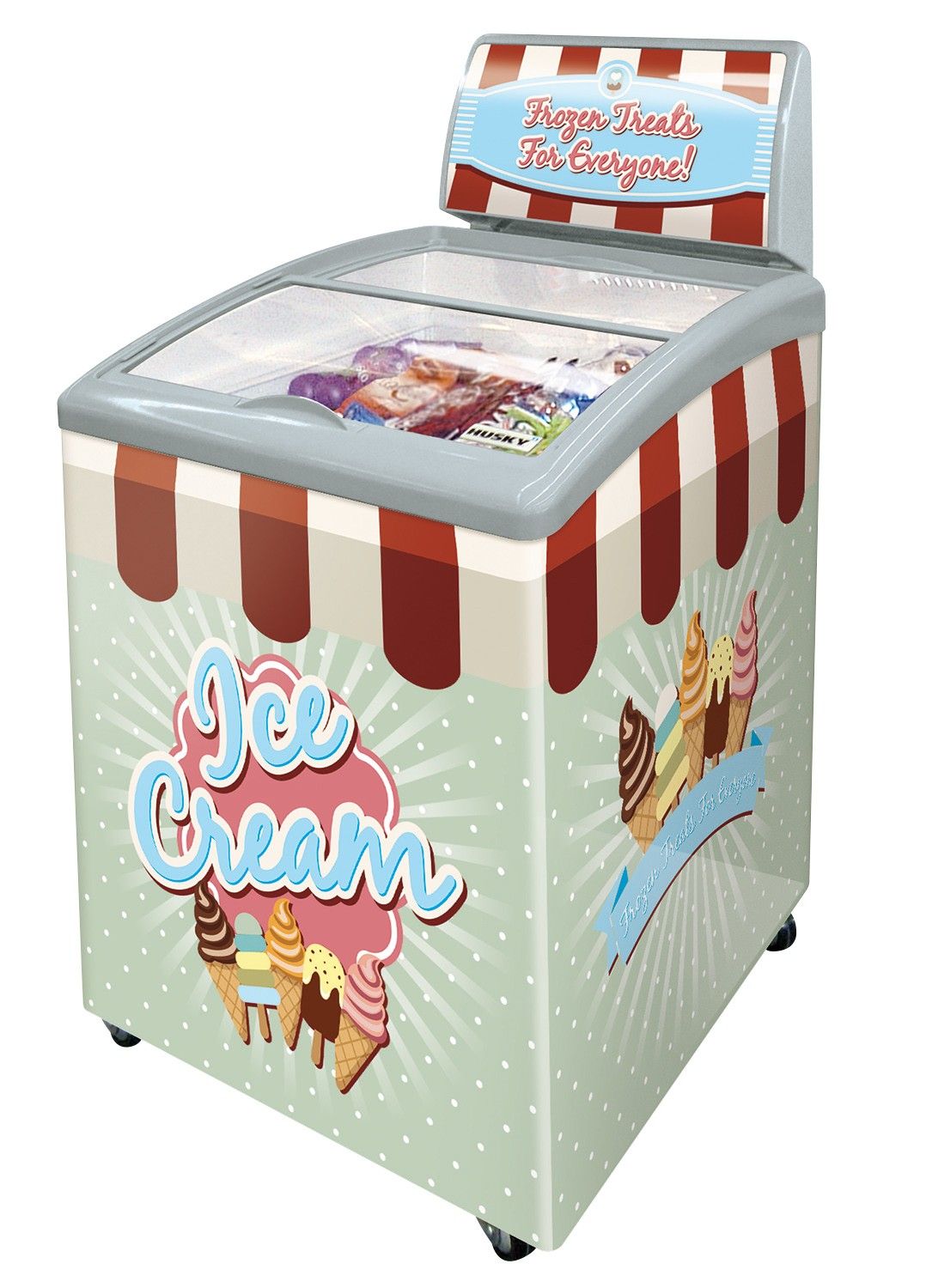 "Results showed no significant change to the products across the areas tested at any of the higher temperatures with the following exceptions. There was some change in sensory for Mixed Veg at -9oC and Salmon Fillets at -12oC. There was also some impact on Vitamin C for vegetable products when stored at the highest temperature -9oC," states the report, adding that for every 3oC increase in temperature there is a drop in freezer energy consumption of 10-11 per cent.
"Clarence Birdseye pioneered frozen food technology almost 100 years ago and as we approach the anniversary of his ground-breaking innovation, frozen food is more than ever a great choice for consumers and a great choice for the planet," said Stéfan Descheemaeker, Nomad Foods' CEO.
"This new pilot study with Campden BRI shows that we have the potential to significantly reduce energy use when storing frozen products, without reformulating. Delivered at scale, this could revolutionise our industry and deliver substantial energy use and cost reductions for manufacturers, food retailers and consumers and further reduce the carbon footprint of frozen food products.
"This is not something that we can deliver on our own and so we look forward to sharing our results with trade bodies, retail partners and other key stakeholders to explore opportunities for broader collaboration."
Worth investing
While the idea of using "free" refrigerators supplied by drink brand manufacturers is tempting, it often comes with strict plan-o-gram commitments that limit retailers from stocking a diverse range of products. In contrast, Husky explains that its PRO Display Chillers offer complete freedom in merchandising, allowing retailers to showcase a wide variety of products, both new and classic favourites, without restrictions.
With the ongoing "big night in" trend, the PRO Display Chiller models are also dairy-safe, creating opportunities for cross-merchandising food and drinks to create the perfect meal deal for those shoppers who are on their way home, but don't want the hassle of queuing at the large supermarkets! To optimise refrigeration space, it's crucial to allocate it based on fastest-selling lines and customer preferences. The Husky PRO range's full-length LED lighting ensures that the stock contents are well-lit and visible, catering to the customer on the go.
There has been an enormous uptick in chilled sales as purchasing and eating habits were remoulded by lockdown and then (and still) by new, home-based work habits.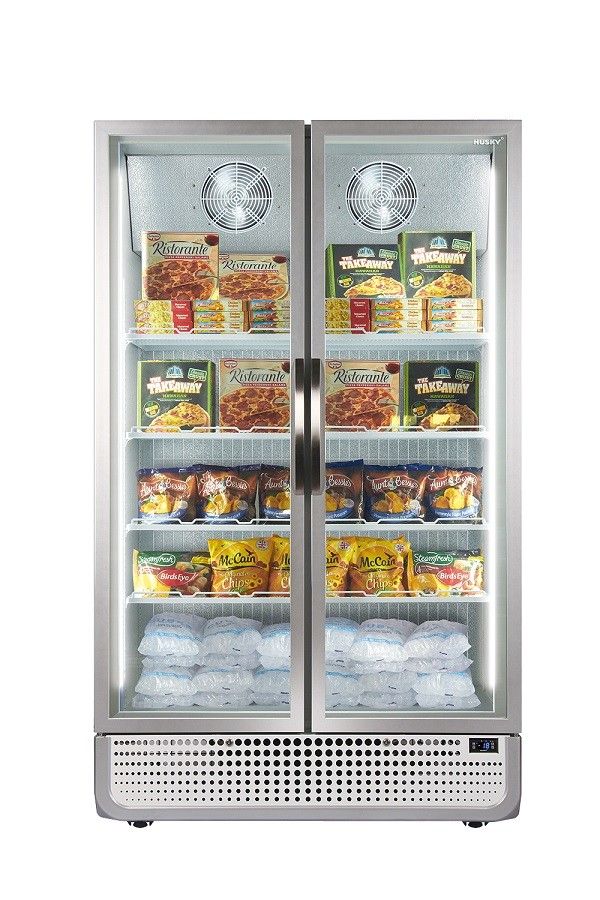 And alongside chilled consumption – much of it bought hyper-locally at c-stores – the volume of frozen food sales has also increased, notes Husky, with consumers seeking high-quality frozen meals: "Independent stores' extended hours make them the go-to option for emergency purchases, presenting an excellent opportunity to tempt customers with a variety of impulse frozen products which must include Ice Cream!"
Embracing the Frozen and Chilled category with reliable and versatile chilled and frozen refrigeration solutions can help c-stores boost sales, cater to evolving consumer trends, and become the preferred shopping destination for their local community. "In addition, the Husky PRO fridges and freezers are designed to complement each other and would add a touch of sophistication to your shop. Their sleek and modern appearance will create a super smart look that is sure to impress your customers."
Compressors and seals don't last forever, and the best time to replace a Glass Door Display Fridge or Freezer "is when your current refrigerator constantly runs or is ten years old or more." Husky advises that if you notice that your fridge (compressor) is running non-stop, it's a clear sign that it's working harder than necessary to maintain the desired temperature. Upgrading to a modern PRO fridge or freezer will not only improve performance but also lead to significant energy savings, cutting down on operational costs while optimising your profitability.
What to buy?
Thornbury Refrigeration, of Witham in Essex, have been in the business of keeping things chilled for many years, and they use J & E Hall condenser unit which, in their opinion, is the most efficient for it's application on the market. Choosing the correct refrigerators to display stock is essential, the choice of fridges can seem endless!
The right choice is important, not least because it can influence the rate of impulse sales by the simple expedient of removing a door or cover (which helps however to preserve food and save electricity).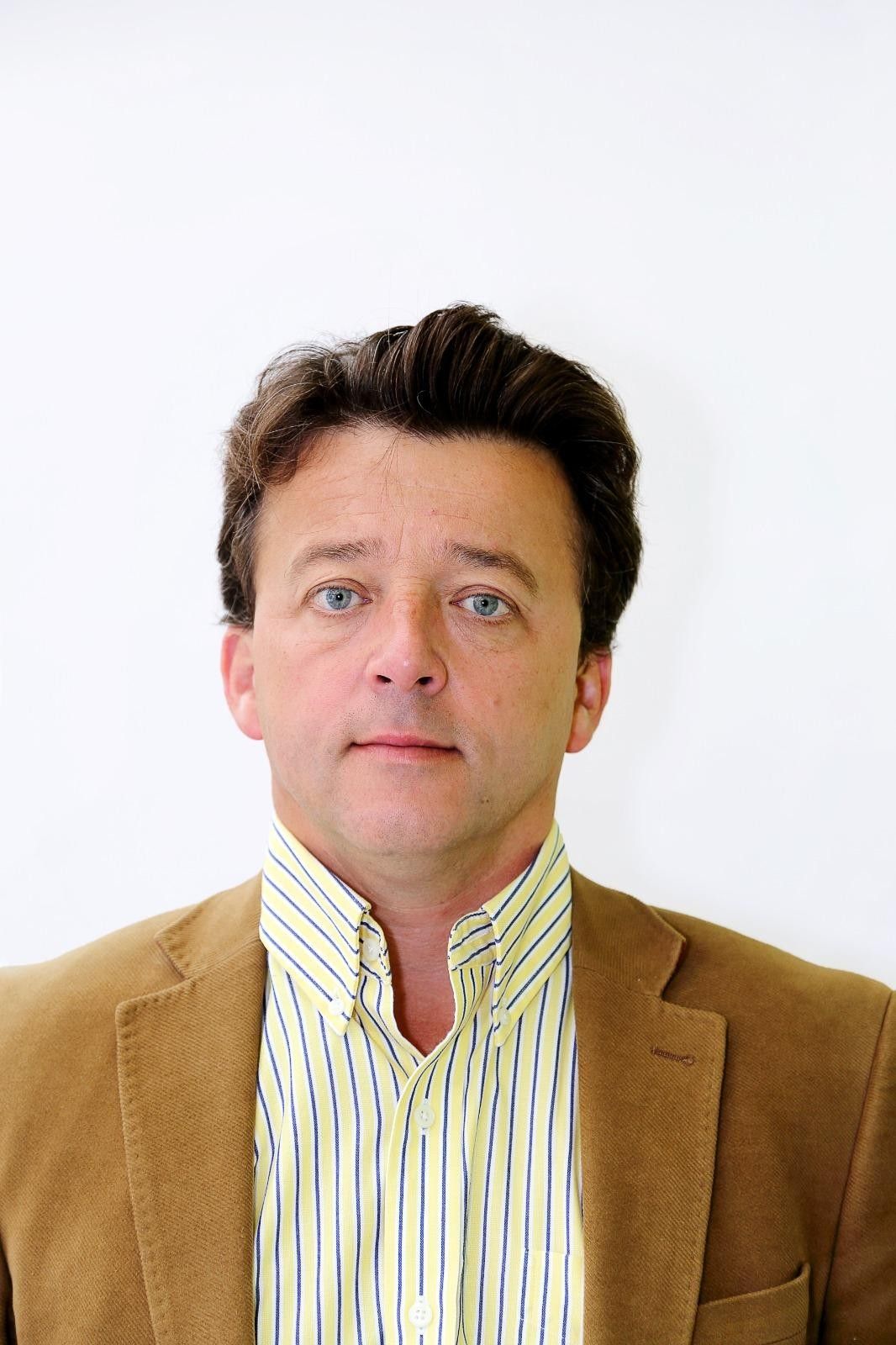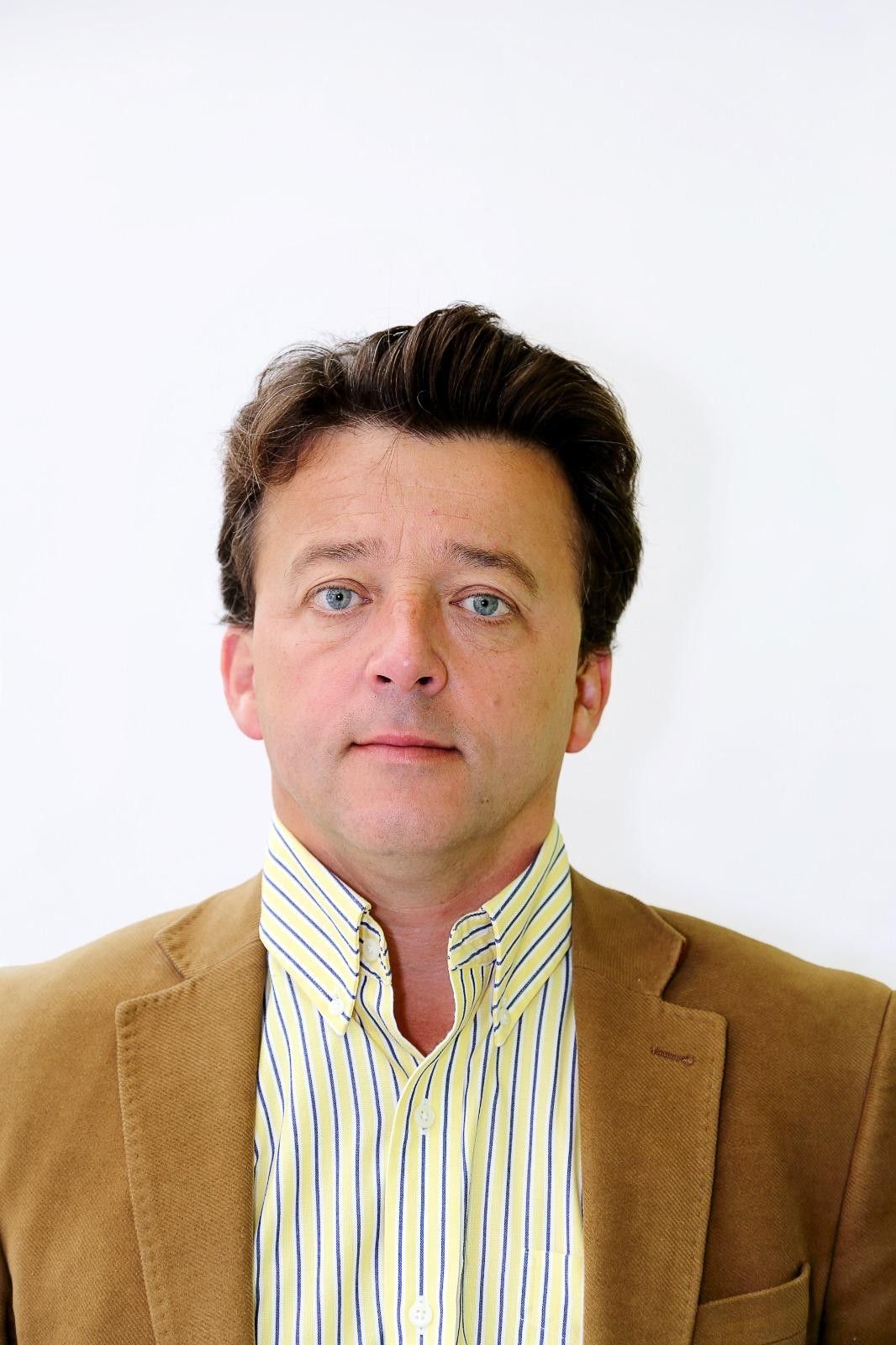 Fridges are generally available in remote (motor outside) or integrated (all components built – in) styles, and here Robin Ranson, Head of Sales at Thornbury, gives us an extremely useful guide to the main kinds of chillers and freezers:
Remote fridges and freezers
Remote systems run with a condenser motor situated away from the fridge, generally outside the building. This allows the heat removed by the fridge to escape via the remote air-cooled condensing unit.
Having the condenser sited outside ensures the heat is removed from the building, otherwise that heat would be expelled into the premise's surroundings which would affect the potential of any other electrical equipment on site, raising electricity consumption and heat in the premises.
Remote systems offer vastly more display capacity, the motor is outside the building, allowing more shelves for display within the case. They can be multiplexed (bolted together) to offer a continuous run.
They are quieter and cheaper to run than integrated systems but are more expensive to buy and difficult to move without professional help.
– Integrated (plug-in) fridges and freezers
Integrated refrigerators have all running components built into them, either above or beneath the display area. More economical to buy and easier to handle, many are supplied on legs (some with wheels as an optional extra). They can be an effective alternative to remote styles when landlords or local planning regulations prevent the installation of exterior condensers needed to power remote fridges.
Integrated or Integral fridges consume more electricity for their size and offer less gross display area than their remote alternatives.
– Open refrigerators
Open refrigerators (referred to as open decks) offer the bestselling solution for your produce, they are great for impulse (Grab and Go) selling. Generally, with five rows of shelving, stock is displayed in a clear and concise style. Integral open decks will consume more power during the summer. They are the fridge for greengrocer's fruits and vegetables. Open decks are cheaper to buy than doored (closed) fridges but consume more electricity. They are more accessible for the physically impaired.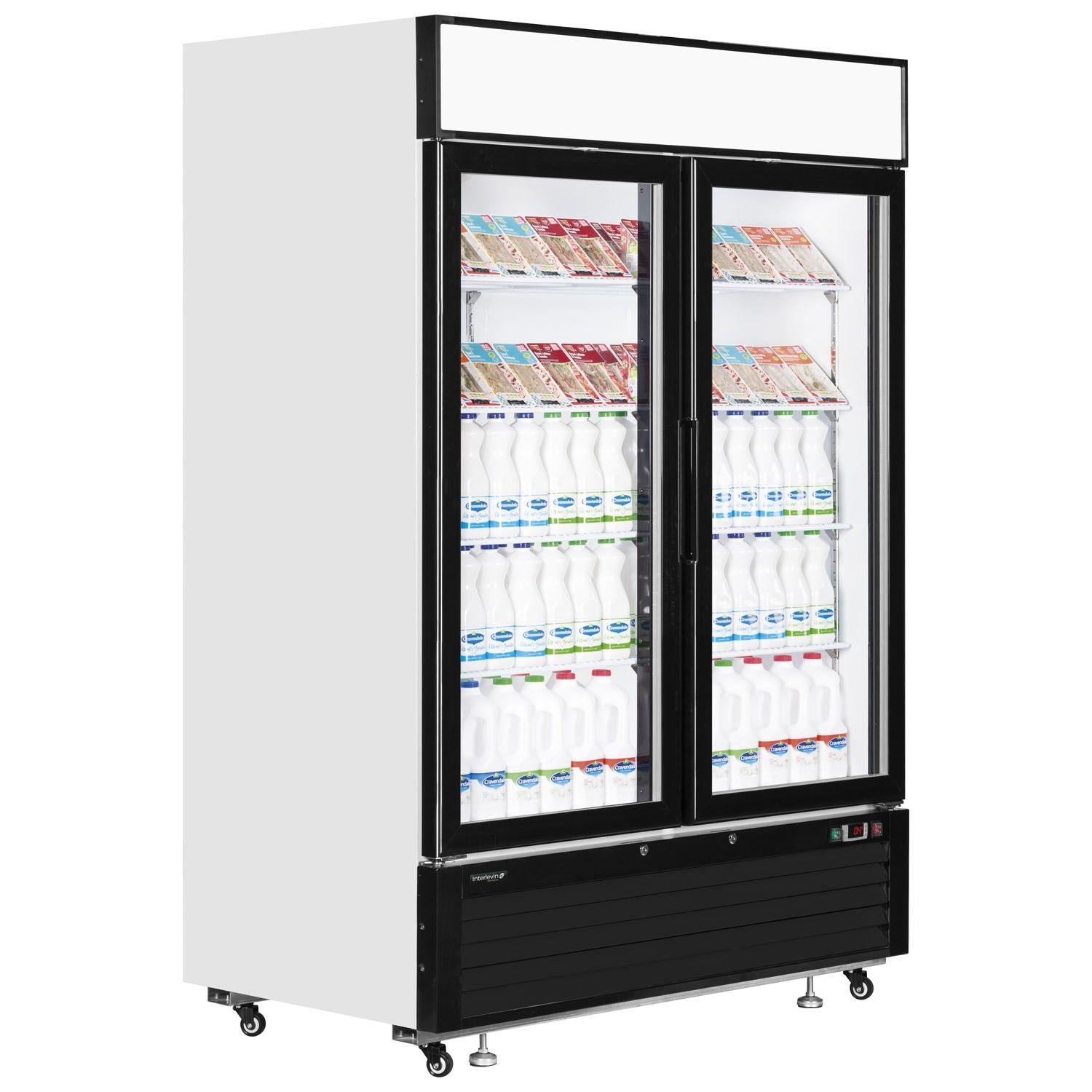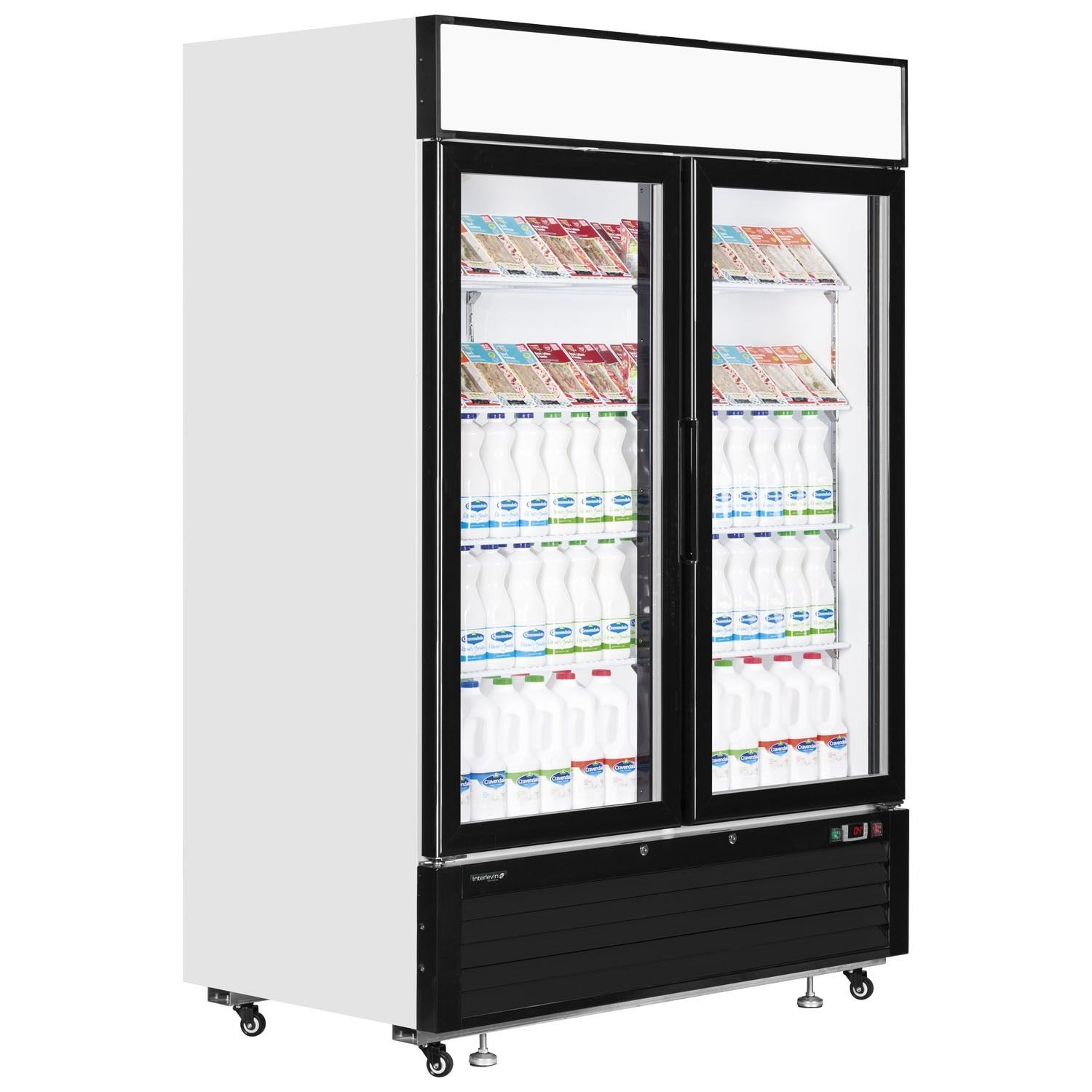 Remote open decks will remove residual heat from the shop, depending on the size of the shop this usually results in the appearance of free air conditioning, as refrigeration works by removing heat, not adding cool air! If you are considering air-conditioning then wait until you have had a remote open deck installed … you may be pleasantly surprised. Remember, chocolates and customers enjoy chilled shops, the customer doesn't notice the chilled shop in the winter but enjoys the aspect on a hot day and stays that little bit longer in your premises, extending impulse-selling opportunities.
Open deck chillers are most popular for chilled dairy display, such as milk, cheese and yoghurts.
Open decks require more maintenance and cleaning as they pull in dust which will affect the evaporator fan motors and mix with the water all fridges produce on defrost that can block their drains.
– Glass door (closed) refrigerators
Glass door fridges are more environmentally friendly, they consume less electricity and so are cheaper to run. The doors keep the heat out and so their compressors run less. The Arneg Osaka consumes 61 per cent less than open decks. The aspects of glass and doors, on patisserie (+1 to +10 Deg C) or serve-over cabinets, are well suited to protect delicate stocks such as fish and meat (minus one degree centigrade), and fresh cream cakes (+3 degrees C). Serve-over cabinets are the best fridges for Butcher shops.
Sales can potentially be reduced by 30 per cent as the physical barrier of doors impedes the impulse buy. The glass door cabinets are more expensive to purchase but save power over a period of time.
Freezers
Thornbury's freezer ranges are designed for commercial storage and display.
"Upright freezers occupy little floor space compared to their storage capabilities. Organising stock is easy as they have shelves, and glass-door models are ideal to view stock at a glance. Upright freezers are more expensive to run but the glass door option will boost sales," says Robin.
Horizontal freezers (island sites, chest freezers etc) are a great budget option and offer around 20 per cent more storage capacity. The glass lid option is great for same product display (e.g., frozen whole fish) and mass storage, however, stock can become easily unorganised without the aid of dividers. Their footprint on the shop floor will be greater than an upright alternative.
Freezing your costs
There is no doubt that under current conditions, with electricity bills remaining elevated (scandalously now, considering that wholesale power prices have fallen way back), the right choice of chiller or freezer is a non-trivial decision for the future prosperity of your store.
Last September, Iceland supermarket's executive chairman Richard Walker said that its energy costs had grown by more than £20m, so that they were "fighting to keep the lights on". Fair enough, Iceland has more chillers than most, but even for convenience traders, the development of the sector has meant that in recent years refits mean more chiller meters in store, in response to consumer demand for fresh and frozen food locally. For Iceland, the result was that it decided to convert open chiller cabinets to fridges with doors in 150 of its stores.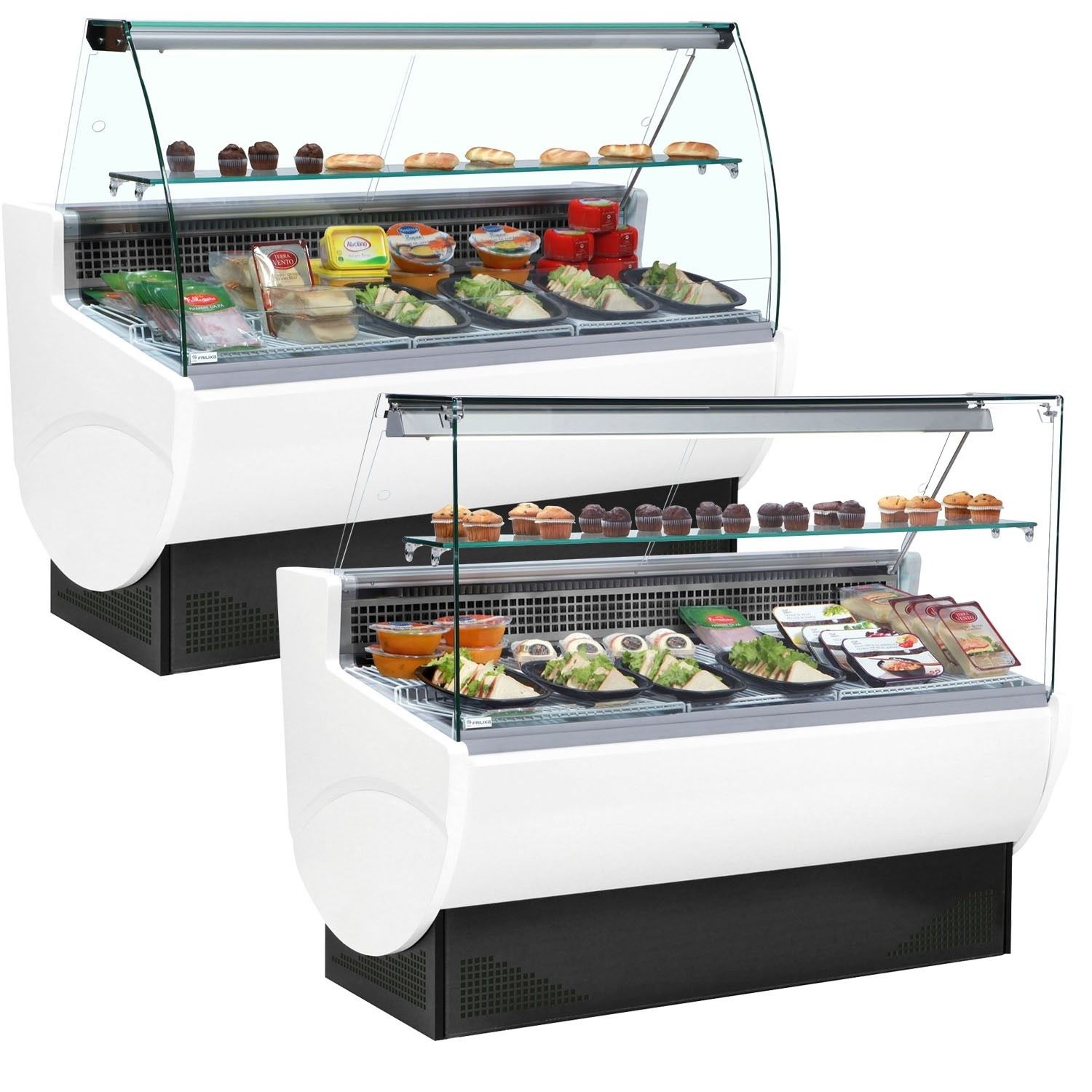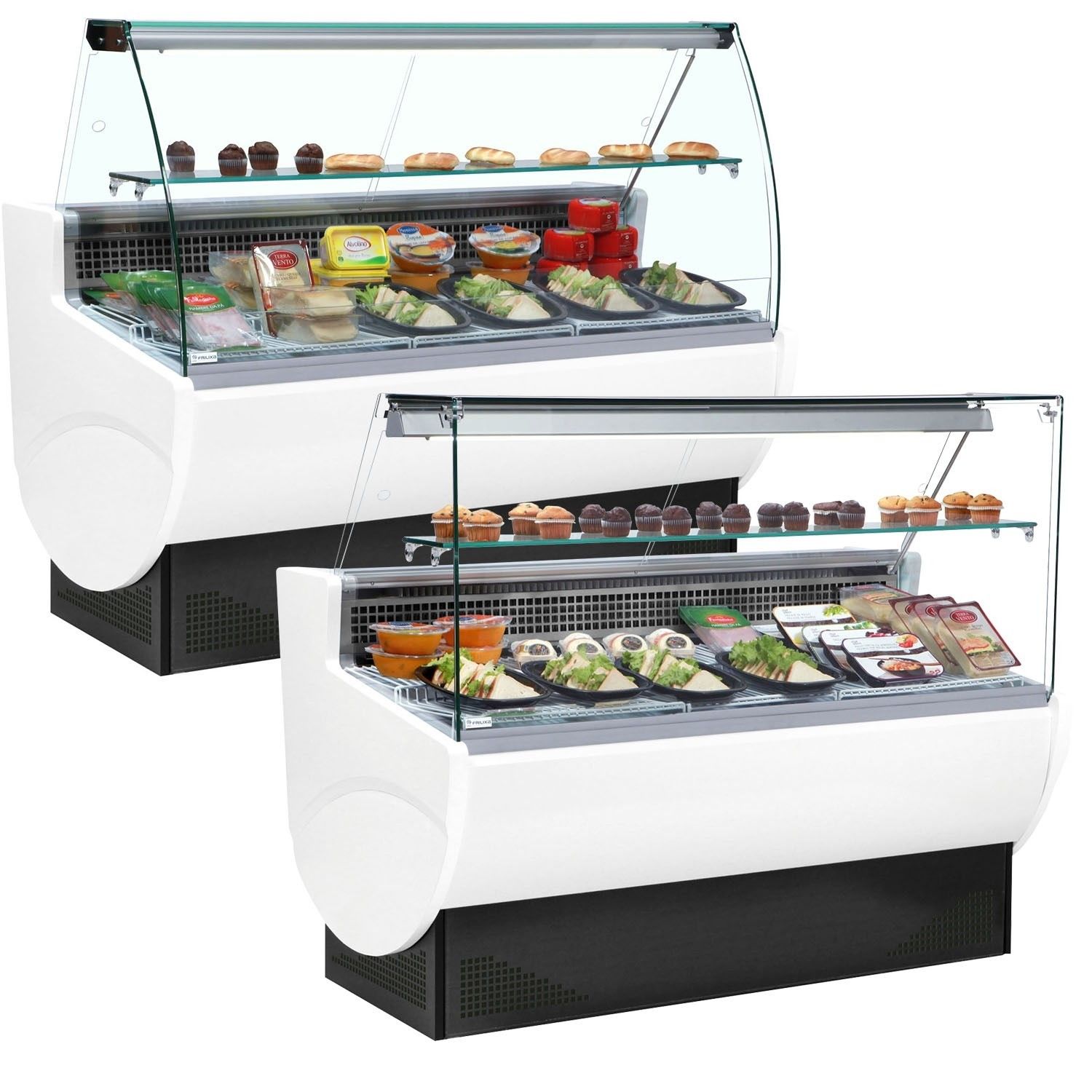 Responding to that need was pretty much riskless until the war in Ukraine sent electricity prices spiralling, and now it is important to weight the return on investment against ready cash and revenue.
Nonetheless, with the great options on offer from companies such as Husky and Thornbury, who are committed to the convenience sector, upgrading, modernising and buying the best refrigerator plant you can afford must be the smart choice, even under current conditions.
And Thornbury has now dropped its prices! "We offer plug in chillers and freezers unpacked and sited within your premises, prices from £650 + vat for the upright single glass door chillers," Ranson told Asian Trader. "Remote chillers, serve-overs and walk-in cold stores are always available. Choose the correct equipment for your stock, dairy produce must be kept at 3oC and frozen food at -18oC.  The present economic climate dictates choosing chillers with doors which greatly reduces the consumption of electricity but forms a barrier between customer and stock which will affect quantity of sales. 
Thornbury Refrigeration will supply and advise on 01376 512974.