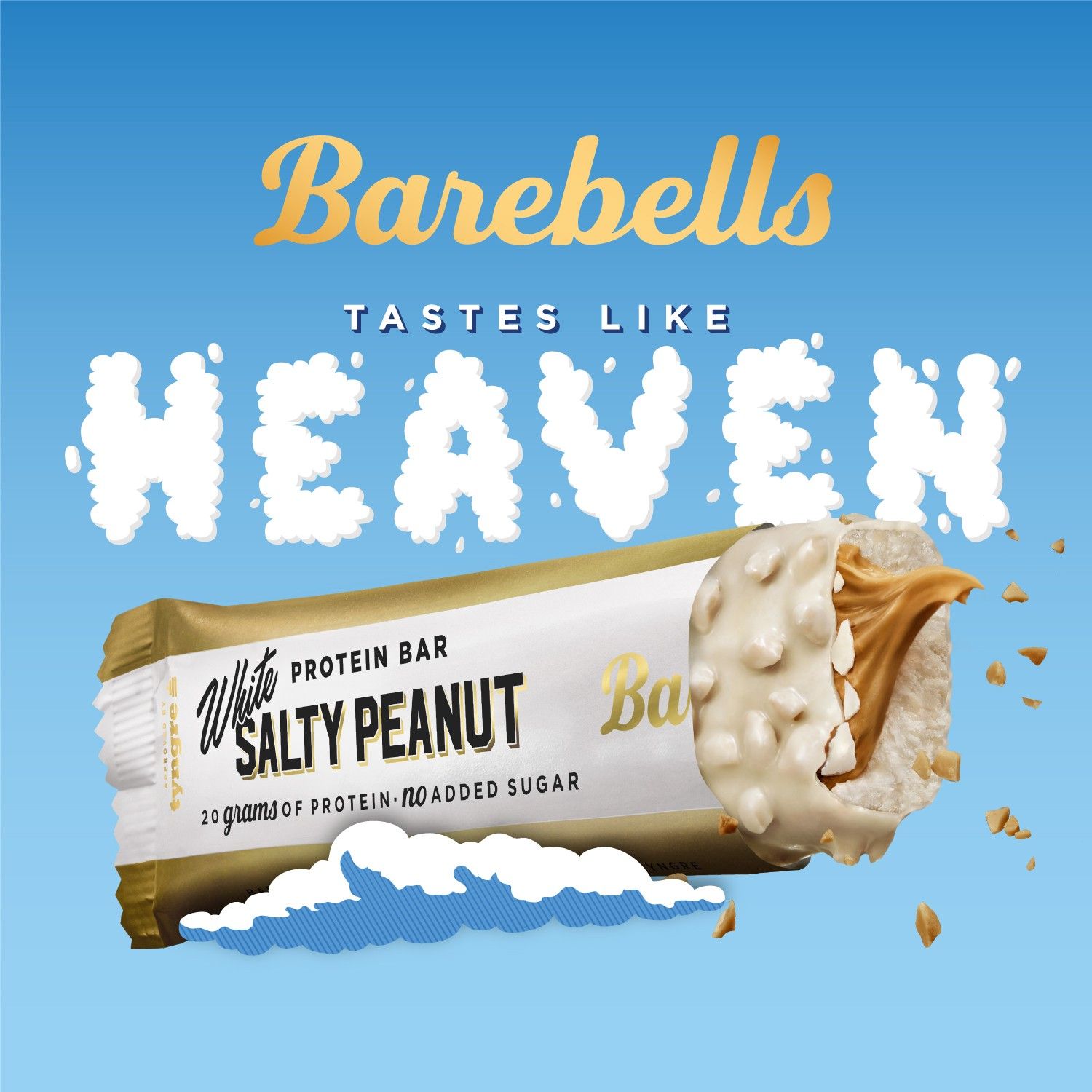 Barebells, a Swedish functional foods brand, is launching a new bar into the UK and Ireland. White Salty Peanut will join the existing award-winning range of high protein, no added sugar bars aimed at the rapid growth in consumer demand for tastier, healthier snacks.
Launching this month, the new SKU has a creamy white chocolate coating, golden salty peanuts and a layer of caramel. The bar contains 20 grams of protein, no added sugar and is only 380 calories. The premium understated Swedish packaging design creates strong on-shelf visual appeal.
"This new bar is our best to date – it overdelivers on taste and doesn't compromise on the high nutritional standards we have across the Barebells range," said Amy Tickner, Head of Marketing.
"It is a fusion of our current best-sellers, Salty Peanut and White Chocolate Almond. We know our consumers are on-the-go with a healthy life, work and home balance and we are on a mission to change the perception that a protein bar should taste bad and therefore be consumed quickly. Our bars are a treat to be enjoyed and consumed slowly. Barebells are the next-generation protein bars."
The RRP is £2.49.