Going for grocery runs is no student's idea of fun – be it strolling in huge supermarkets or scouting different shops for bare-basic needs. So, if and when they find a local convenience store that caters to all their needs under one roof, students and young people tend to not only stick to it but also spread the word around like wildfire.
Students spend about £150 and £250 on food and groceries with the latter being their second biggest expenditure, coming in at £101 a month. They may not be the biggest spenders but they surely are the most loyal ones. No wonder, for stores around educational institutes, it is in their best interest to attract students, especially around autumn as the new ones start another chapter in their lives with a first taste of freedom.
Easy meals, food-to-go, instant noodles, snacks and crisps, soft drinks, energy drinks, basic toiletries – these are some of the products which students require for their new independent lives. The best way to tap this segment is to offer a wide yet affordable range with a good mix of new launches.
According to IGD Shopper Vista, 51 per cent of 18-24s spend a bit more on products that are easy to prepare and cook. Convenience retailers can optimize sales by providing a range of easy meal solutions for students who are less confident at cooking.
More than a quarter of 18-24s decide what to buy while in a c-store, compared to just 19 per cent of all C-store shoppers. Retailers can use cross-category merchandising to drive impulse opportunities and provide time-pressed students with convenient solutions.
As many students shop alone, looking for affordable single-serve meals which suit their on-the-go lifestyle, brands such as Rustlers have a key role to play in attracting them to the store.
"Retailers recognize Rustlers' pulling power amongst young adults," says Monisha Singh, Shopper Marketing Manager at Kepak Consumer Foods.
"18 to 25-year-olds are extremely brand loyal, with high repeat purchase rates. Coupled with the fact [that] adults aged 16-24 are the main consumers of Rustlers, convenience and independent retailers can stock Rustlers in the knowledge that it will appeal to young adults who shop there."
Being a university student and living alone for the first time is indeed exciting, with social life taking the spotlight. Drinking with friends, relaxing with a pint after a long day of lectures, or having that first crisp sip after winning a sports match – a student's place is usually well-stocked and if it is not, they run to the nearest store to top-up.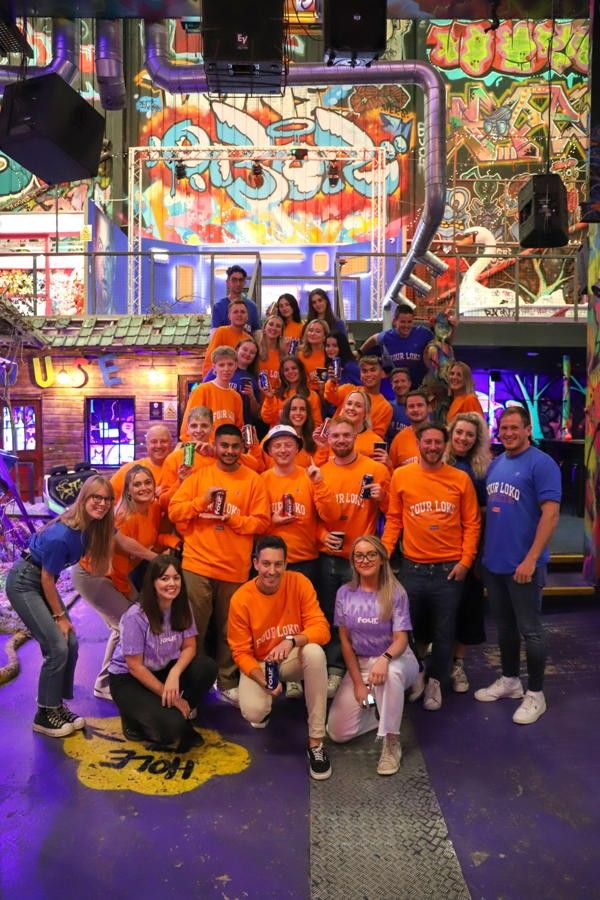 Unsurprisingly, beer and other alcoholic beverages as well as ready-to-drinks (RTDs) are a major attraction for students.
Patrick McCaig, Managing Director at Otter Brewery, believes that retailers can boost store sales by stocking local beer and cider.
"By having local ales available, it allows students to experience regional, artisan produce that will define the memories they have of university life. If being sold in local university stores, Otter beers can be promoted through regional choice and what locals recommend," McCaig told Asian Trader.
Disposable income with students may be limited but they still are vital for local stores.
Alison Gray, head of brand – WKD – at SHS Drinks, too believes students present a good opportunity for convenience retailers.
"Students usually live in high-density areas. Having fun is of prime importance to them – whereas traipsing around supermarkets isn't – and they don't have particularly complex shopping needs. All this adds up to a significant opportunity for the switched-on convenience retailer," said Gray.
Must-stocks
It's a no-brainer that students want convenience, together with a hassle-free and easy experience.
Kevin Butterworth, Marketing Director at Symington's, states that convenience and on-the-go products are and will remain extremely popular with busy students, adding that brands like Naked and Mug Shot are perfect for busy students who are tight for time.
"Mug Shot is perfect for at-home-snacking as well as on-the-go, particularly as consumers return to university. The product is ideal for busy students looking for a quick and easy lunch option and is perfect for cash-strapped consumers who may be looking for alternate purchases to expensive on-the-go sandwiches," said Butterworth.
On-the-go drinks and eatables are now back in demand.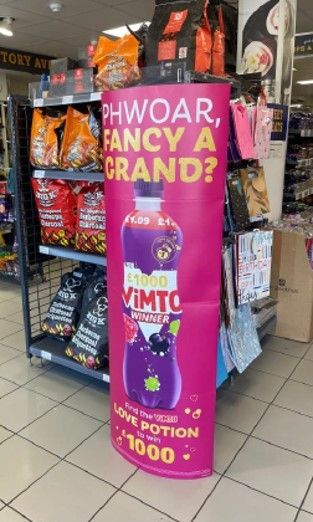 A prominent bestseller in this category is Vimto. Its carbonated portfolio offers a wealth of flavour choice, from our brand new Sparkling Vimto Cherry Raspberry & Blackcurrant, to the ever-popular Levi Roots range. Made up of three flavour variants – Caribbean Crush, Jamaican Sunset and Tropical Punch – the range is available in convenient on-the-go 500ml bottles, Levi Roots has seen exceptional growth in the impulse channel.
"As we see a resurgence of on-the-go, we are beginning to witness consumers seek out healthy hydration moments and prioritise still juice drinks in a bid to make more informed and balanced choices," said Angela Reay, Brand and Innovation Controller – Nichols plc, adding that over 60 per cent of servings are currently chosen for health or natural benefit reasons, and these reasons for consumers over index versus the rest of the category.
The Vimto portfolio currently includes consumer favourites such as Vimto Original, Vimto Original No Added Sugar, Vimto Orange Strawberry & Lime No Added Sugar and Vimto Raspberry, Orange & Passionfruit No Added Sugar. New on the market this year is Blackberry.
"As well as ensuring all of our carb options are HFSS-compliant, we also offer a range of No Added Sugar variants to offer complete choice, and over the past ten years we have cut 1,333 tonnes of added sugar from our UK packaged products," Reay said.
Raspberry & Blueberry flavour Still variant, which rolled out in April 2022, is also performing well.
With more than £1 in every £3 spent on soft drinks being spent on an energy drink, energy drinks are an incredibly exciting product to induce good sales. Inside the segment, it is the "Energy Stimulation" drinks which play a significant role in contributing to the growth of the soft drinks category.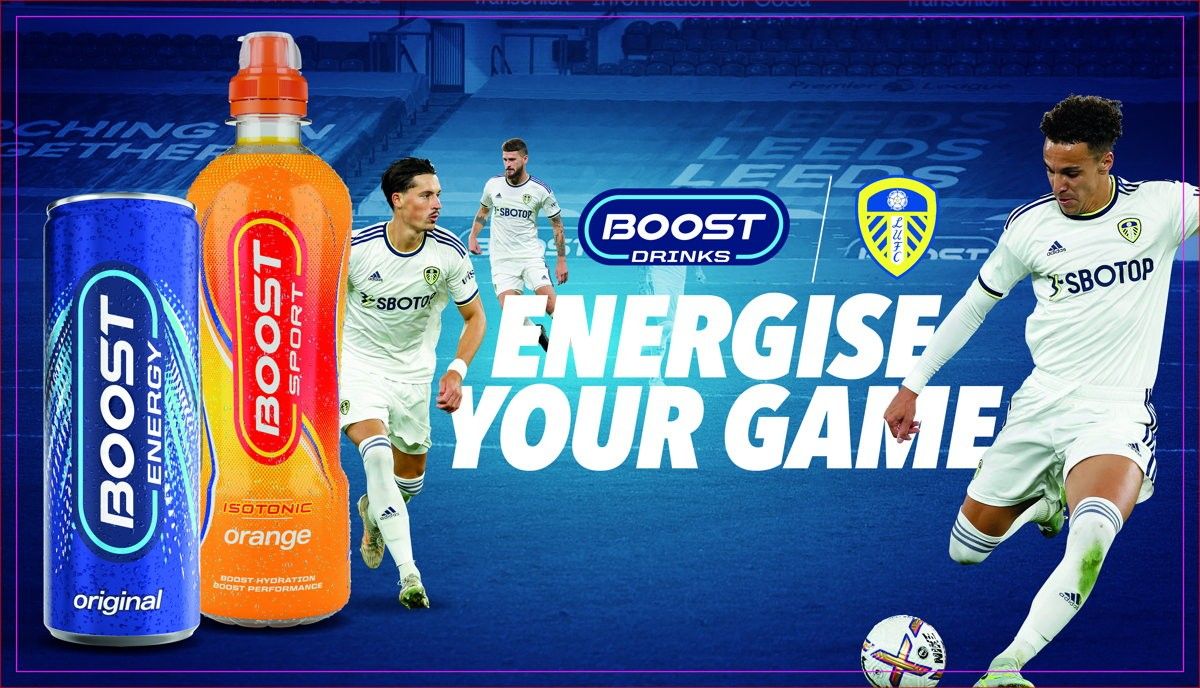 Boost is the only brand operating in four functional drink categories – Energy Stimulation, Sports Drinks, RTD Iced Coffee and Protein Shakes. Boost Original is available in one litre, 500ml and Boost's leading SKU, the 250ml Original Energy.
Boost Red Berry is the largest selling 250ml Stimulation Flavour SKU. However, considering the fact that 39 per cent of Stimulation shoppers actually make their purchase based on flavour alone, it is advisable to stock a wide variety of flavours.
Offering affordable beers is a must if a retailer wants to catch the students' eye.
Otter Head, Otter Ale and Otter Bright have great stand-out on shelf and each brings a unique flavour.
Otter Head is a deep, luxurious red brown colour. The ale has a distinctive barley wine old ale character. It has a malt, fruit sweet flavour which gives way to a long bittersweet aftertaste.
Next up is Otter Ale. The malty aroma and hints of fruit provide a first clue to the flavour, but the taste goes further and finishes in a strong combination of fruit with some bitterness.
Otter Bright was one of the original pale beers. Bright debuted in 1996 it was originally designed to tempt lager drinkers from the dark side thought it is now a well-respected trendsetter in the UK.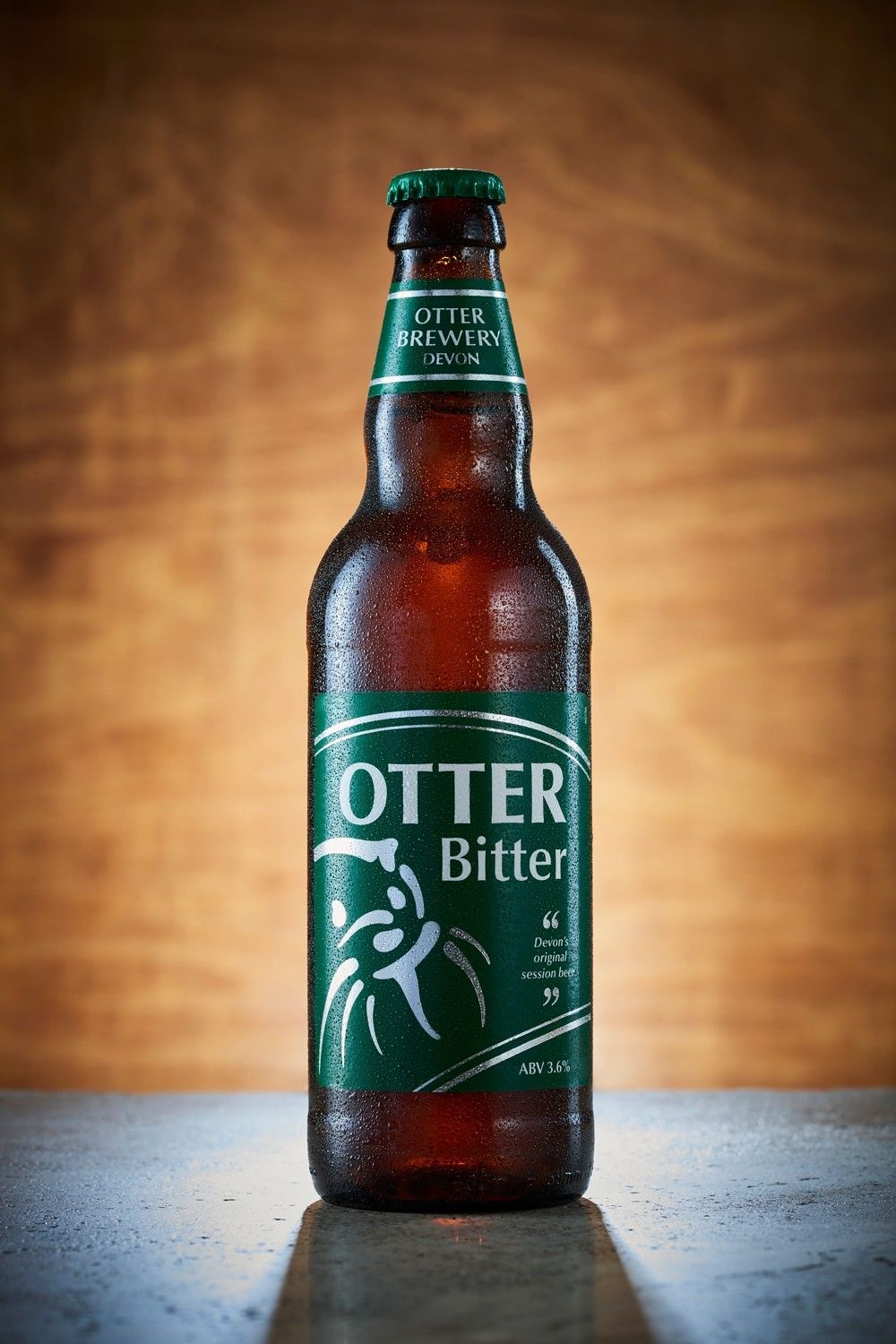 Otter Bitter is "session beer". High in taste and low in specific gravity makes Otter Bitter a long-term friend. Hosting a copper bronze colour and having fruit notes and well-balanced malty flavours, this is the perfect beer to enjoy whilst experiencing freshers' week, McCaig says.
Apart from regular soft drinks and beer, RTDs are gaining immense popularity.
WKD Blue 700ml is also a leading RTD bottle SKU in impulse and WKD Blue 4 x 275ml is the leading RTD multipack in impulse. These are year-round bestsellers so, since they perform well at the start of the autumn term and certainly should be front and centre on fixtures, they really do warrant prominence throughout the year.
WKD's "2 for £6" promotion runs across its range of PMP 700ml WKD regular RTDs this autumn (usually £3.39 each) and will appeal to students looking for a great value offer on a recognisable brand.
WKD Cocktails, launched to independents last July, has also proven a big hit with students.
Presented in striking 700ml fully sleeved sharing bottles and offered in two varieties – Blue Lagoon and Tropical Sunrise – WKD Cocktails deliver convenient, fuss-free popular cocktails to an 18 to 24-year-old target market. With premium packaging, pre-mixed ingredients and a 5.5 per cent ABV, the products are available across take home in standard packs, with £4.99 price-marked versions exclusively for independents.
New launches
Gone are the days when the student body was concerned only with quick, easy meals and big on alcohol. In the age of healthy living, heightened self-care and social media, students are also becoming health conscious and making well-thought-through decisions. Brands like Vimto can help retailers resourcefully in this aspect.
Reay believes that store owners should offer a good range of low-sugar alternatives.
"As the consumer trend towards 'Healthy Hydration' and balanced choices grows, retailers can appeal to health-conscious university students by offering low-sugar alternatives within carbonates and also a range of still juice drinks," Reay told Asian Trader.
Students are also keen to follow veganism. Butterworth from Symington's highlights the rise in vegan products demand among young adults.
"One trend which seems to be growing from strength to strength is the demand for more vegan and free-from-friendly products to maximise consumer health," Butterworth said.
"Based on our research, we believe health will continue to be the primary motivator behind people eating less meat, with 86 per cent of plant-based meals eaten by non-vegans. Consumers are driven by naturalness but are also looking for products that are easy and quick to prepare. Ingredients that combine key trends are potentially the most interesting.
The 100 per cent plant-based Naked Veg Pots are available in three authentic flavours – Malaysian Rendang Curry, Korean BBQ Ramen and Chinese Green Veg Broth.
Symington's Blooming Good Food Co. snack pots are also 100 per cent plant-based. These instant hot snacks are available in four flavours – Warming Tomato & Lentil Dahl, Banging Black Eyed Bean & Vegetables, Hearty Sweet Potato & Lentil Curry, and Smokey Sweetcorn & Green Beans.
"Our brand-new launch, Naked Ultimate Noodles, meets the demand for interesting flavours while tapping into the trend of vegan and vegetarian products. Naked Noodle provides really tasty south-east Asian flavours made with real, natural ingredients, in an instant," Butterworth said.
The extension to the Naked Noodle family is available in three bold Asian-inspired flavours- Korean Style Beef Flavour, Chinese Style Duck Flavour and Japanese Style Chicken Flavour. The authentic convenient product is MSG free and is made with natural flavours.
In September, Rustlers Hotdog will join the brand's extensive PMP range in the Convenience channel. The PMP range already includes Rustlers Core4 range of bestselling products, the Quarter Pounder, BBQ Rib, All Day Breakfast Sausage Muffin and Southern Fried Chicken Sub.
"The market for price-marked packs remains hugely important and in the current climate we expect more shoppers to look to PMPs as reassurance of value," Singh said.
Boost Drinks has recently expanded its popular Energy Stimulation range with the re-formulation of its Fruit Punch flavoured 250ml SKU. Made up of punchy flavours including peach, passionfruit and banana, Boost's fruit punch medley of flavours offers a point-of-difference against current single-flavour SKUs in the category. Available now in 65p price-marked packs (PMPs), the new offering continues to enable retailers to communicate great value amidst increased consumer price-consciousness, whilst still delivering excellent margins to sellers.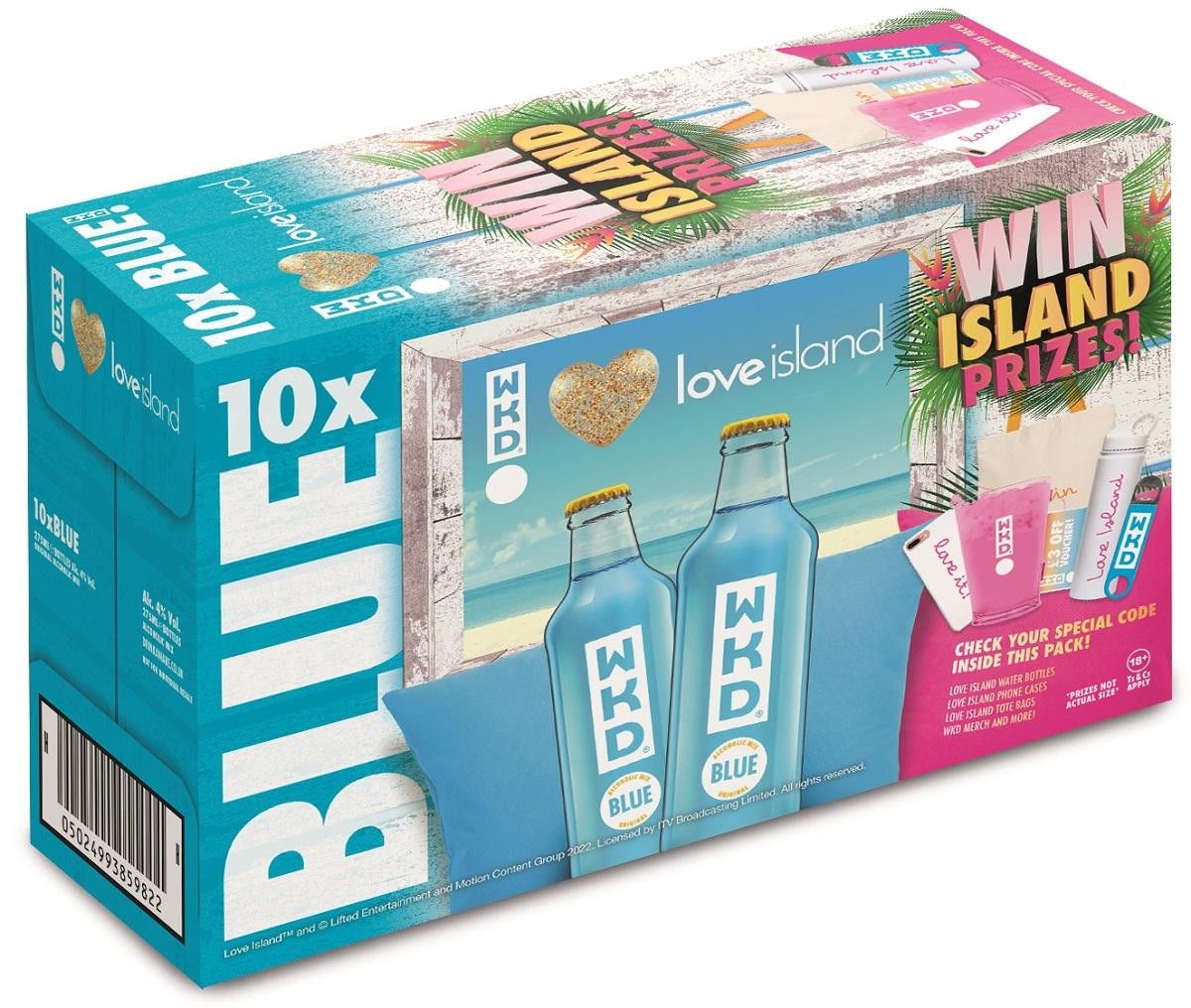 Other major new launches come from WKD.
In May, WKD launched an alcoholic drink containing caffeine, guarana and taurine. Under the name WKD X, owner SHS Drinks introduced an innovative sub-brand to augment its flagship RTD. Available in 500ml single cans, the 7 percent ABV drink is available in a duo of striking flavour variants- WKD X Blue and WKD X Gold.
WKD also launched an eye-catching Berry Blast variant in May as a limited-edition variant. Available in both 700ml (standard and £3.39 price-marked versions) and 275ml glass bottles (for inclusion in WKD mixed 10-packs), Berry Blast is a great way to refresh shelves and revitalise interest in the category.
Hot tips
Serenading students with groceries is easy as their shopping needs tend to be very straight and simple. Younger shoppers are more likely to shop for evening meal missions in C-stores than the average C-store shopper – so make sure your chilled ready-meals fixture is meeting demand.
Stocking a wide range of world food is a must. So, retailers planning to tap this segment should consider stocking South Asian ready-to-eat taste hits to cater to the demands of the foreign student population.
When it comes to alcohol, providing chilled stock is an absolutely key way for independents to meet the needs of student purchasers and offer something not widely available in the multiple grocers, states Gray.
"This consumer group has a spontaneous approach to making social arrangements so relies heavily on convenience stores and chilled drinks hold strong purchase appeal for them. We know that WKD consumers prefer to buy chilled bottles so a chiller filled with WKD will always pay dividends," Gray says, adding that chilled availability can also be a winning point-of-difference for stores.
In addition to this, a faced-up chiller will always look more appealing to consumers and will help encourage them to explore your range.
Reay from Vimto informed that soft drinks shoppers spend over 10 seconds in front of the soft drinks chiller and the longer a person stands looking at a display, the more likely they are to buy something. Research shows a one per cent increase in dwell time results in a 1.3 per cent increase in sales.
Through clustering products together by need, retailers can help students find the product they want quickly. By leveraging trusted brands, retailers can also encourage their customers to try new variants and brand blocking is one way to do this.
"PMPs are also a fantastic way for retailers to encourage consumers to trial new flavour variants as they seek out deals, as well as communicating value and building trust with customers. In stills, PMPs account for 50 per cent of all units sold, and they continue to be popular with customers, as unit consumption has grown by +19 per cent year-on-year," Reay said, adding that Vimto has recently launched our Blackberry, Raspberry & Blueberry flavour in a 500ml Still PMP.
Gray from WKD emphasizes making a great first impression.
"The autumn term is all about new beginnings, which is why it's important for retailers to offer relevant new products to students at the start of the academic year. Stores have one chance to make a great first impression with students; get it right at the outset in the period around Freshers' Week and they might become regular customers for the duration of their studies," advises Gray.
It is also important not to overlook the fact that students are spontaneous – and largely not ones to plan their shopping in advance.
"It is wise not to disregard the value of eye-catching window posters, clear in-store signage and prominent product displays as these will play a role for the casual impulse buyer," states Gray.
Another huge aspect here is themed events as students love an excuse for hanging out together.
"Freshers' Week and the start of the new term offer huge opportunities for retailers but the autumn term also presents both Halloween and, this year as a one-off, the FIFA World Cup. With football very much front-of-mind following the Lionesses' success, there are going to be a lot of sports-mad students dedicating a lot of time to following a lot of footie," says Gray.
A fresh intake
To cater for student needs, convenience retailers should focus on key categories such as alcohol, snacks, energy drinks, heat-at-home foods and just about anything that can be consumed on-the-go.
Students are adventurous by nature and love to try new products so the latest NPD in any of these categories will invariably hold appeal, says Gray.
Retailers should consider giving out samples to encourage students to buy new things and even come back for more. Be a problem-solver by going a mile extra – such as providing them with an international charger or home items.
As the country reels under cost-of-living crisis, under 30s have also been hit badly. According to the latest report, under 30s have faced a 21.6 per cent drop in disposable income since last year.
The cost of groceries, rent and transport rose by 12.5 per cent year on year to £774 in July, so those within this age bracket were left with £150 a week once taxes and essential bills were deducted, says Asda's latest Income Tracker.
With students' disposable income being squeezed by tuition fees and increases in the cost of living, they are more price-conscious than ever. However, they are also very brand-conscious so providing a value-for-money price point on their favourite brand is a more attractive proposition for them than switching to a cheaper offering.
Money was always a consideration for this segment and now it is more so. However, students are usually smart enough to work out which brands are most deserving and which retailers best cater to their needs and their wallets. Clearly, it is best in retailers' interest to be in students' good books.