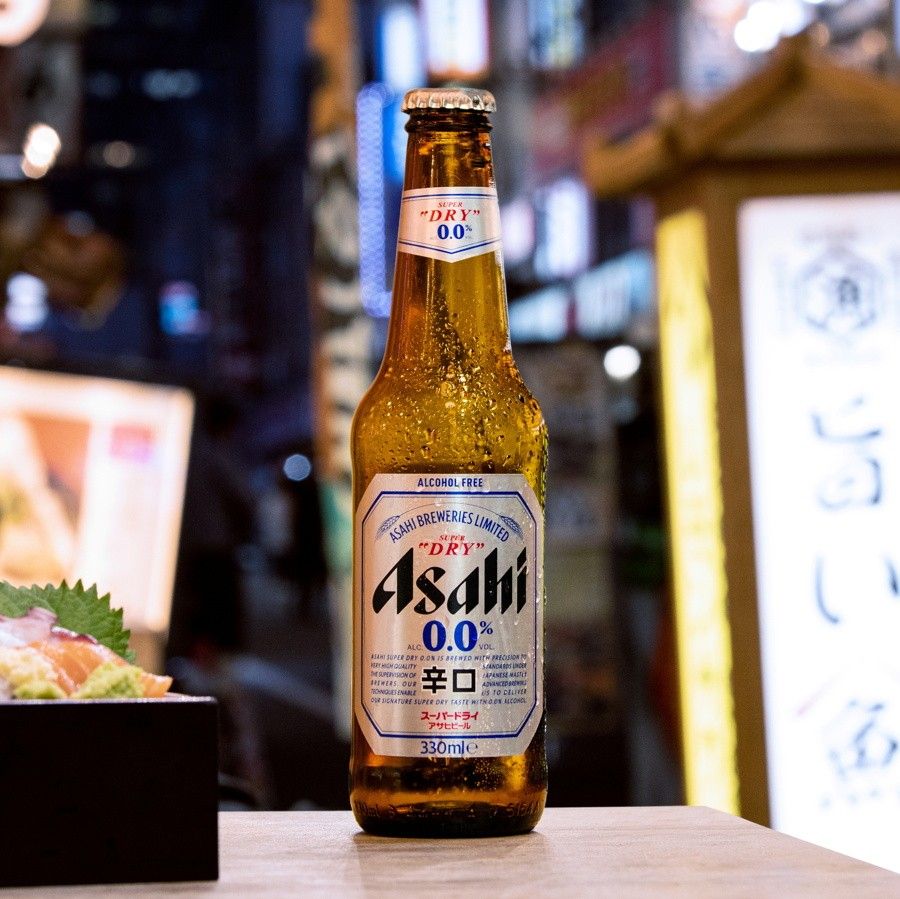 Asahi Europe & International has announced the international launch of its alcohol-free beer, Asahi Super Dry 0.0%, beginning in the UK and Ireland.
Available from January, the drink offers consumers an alcohol-free version of the iconic Japanese super-premium beer, Asahi Super Dry.
Launched in 1987, Asahi Super Dry introduced the world to a new "super dry" taste redefining the category. The company said this revolution is happening again as it introduces the same super-dry taste to the world, but now alcohol-free.
The base recipe of Asahi Super Dry is taken through a process of de-alcoholisation to create the finished beer at 0.0% ABV, delivering a super-premium alcohol-free beer that matches the promise of the original Asahi Super Dry.
Asahi added that the launch is yet another step towards its Legacy 2030 ambition that 20 per cent of its portfolio will comprise of alcohol-free products by the end of the decade.
"This latest product development has been driven by our customers who are keen to moderate their alcohol intake as they pursue a more balanced lifestyle, without sacrificing the premium taste of their favourite beer," Richard Ingram, Asahi Europe & International global brands director, said.
"Asahi Super Dry 0.0% will be instantly recognisable as it is crafted with the exact same base recipe and ingredients to match the flavour profile of its signature beer. Only after the characteristic aroma and taste of Asahi Super Dry has been fully developed, is the alcohol gently removed to deliver the crisp, refreshing super dry taste."
The unveiling of Asahi Super Dry 0.0% is part of an international roll out across eight markets over the next 12 months. The launch in the UK and Ireland will be followed by Australia, US, Canada and France from March 2023 and New Zealand from April 2023.
The beer will be sold individually and in multipacks of x6, x24 330ml bottles, and x4, x6, x24 330ml cans and will be distinguishable in-store from its master brand, Asahi Super Dry, by its prominent silver and blue branding.
A global marketing campaign to support the launch is set to roll out across digital and social channels to coincide with the launch date. The campaign will focus on a 15-second digital film, out-of-home and visibility in on and off premise venues.
Alongside this launch Asahi Super Dry is increasing its global appeal through its recently announced global partnership in August with City Football Group, including Premier League champions Manchester City. It is also the official beer of Rugby World Cup 2023 where Asahi Super Dry and Asahi Super Dry 0.0% will be served at all tournament venues across France, spanning 48 matches in nine cities.