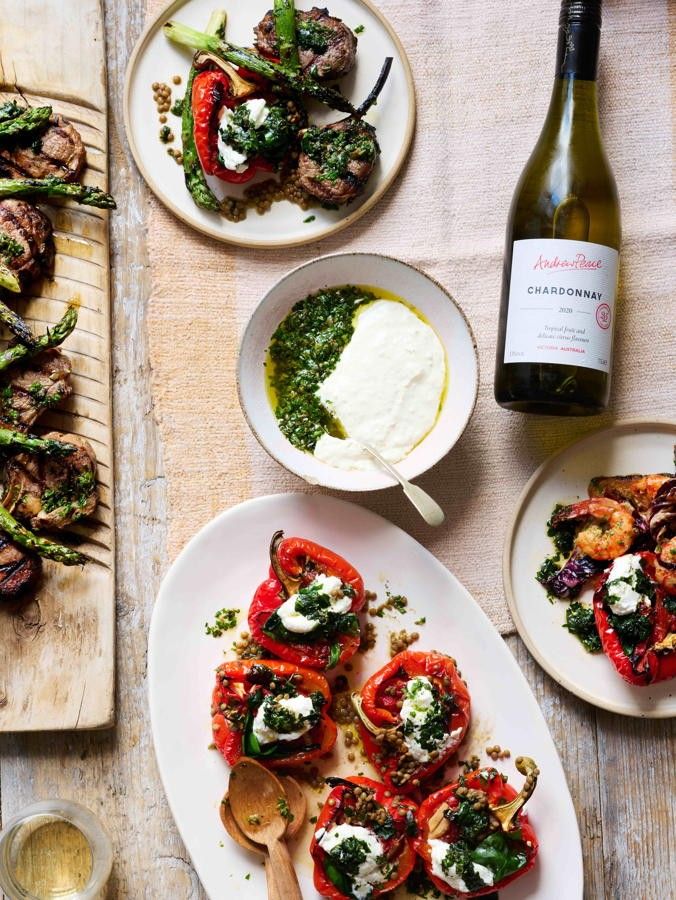 Kingsland Drinks and Australian winery Andrew Peace Wines have teamed up to launch a new summer communications campaign, 'Good times are now'.
The integrated marketing campaign, which launches this month, looks to break through the busy Australian wine fixture and attract new wine drinkers, using two heavy weight ambassadors, Skye Gyngell and DJ BBQ, who will bring to life the food, wine, and family summer dining theme.
Australia born, Michelin starred chef, Skye Gyngell – one of Britain's most respected and acclaimed chefs and food editors – will star at the heart of the campaign and will create bespoke content and recipes to inspire consumers to get cooking and dining al fresco. DJ BBQ, a trailblazing cook with a tribe of dedicated fans on his YouTube channel and across social media, will share high tempo content and his lust for life via dishes that will showcase the role of Andrew Peace Wines at the barbecue occasion and give the brand profile throughout the summer.
Central to the campaign will be Andrew Peace Signature Shiraz, Chardonnay, and The Unexpected Red wines. The campaign comprises trade and consumer PR activity, national radio, social media, influencer engagement and POS in Co-op stores across the UK.
"This is the most exciting campaign we have ever done with Andrew Peace Wines and we're so thrilled to have Skye Gyngell and DJ BBQ on board. They are the perfect fit for what we are trying to achieve with the brand and their values tie into the campaign themes of family, cooking, al fresco dining and good times," commented Pete Fairclough, brand manager at Kingsland Drinks.
"Andrew Peace wines have really gone from strength to strength during the pandemic and we know we have a loyal fan base that this campaign will appeal to and we're certain we'll be welcoming new wine fans into the Andrew Peace family this summer.
"Our activity will bring new energy to the Australian wine fixture and give shoppers the confidence that what they are putting in their basket will please their guests and ensure the fun carries on all summer."
The 'Good times are now' campaign starts this month following a significant investment by the brand and Kingsland Drinks.