Amazon today opened doors of its till-less convenience store in Ealing, London, its first physical shop and first grocery store outside of the US.
The retailer said the Amazon Fresh store will introduce its 'Just Walk Out' shopping technology in the UK, which allows customers to bag items as they go and just walk out at the end of their shopping trip, without stopping to stand in queue or check out.
The technology makes use of computer vision, sensor fusion and deep learning to automatically detect when products are taken from or returned to the shelves and keeps track of them in a virtual basket, doing away with the need to scan the items in an app.
Customers, however, need to scan a QR code generated in the Amazon app to enter the store.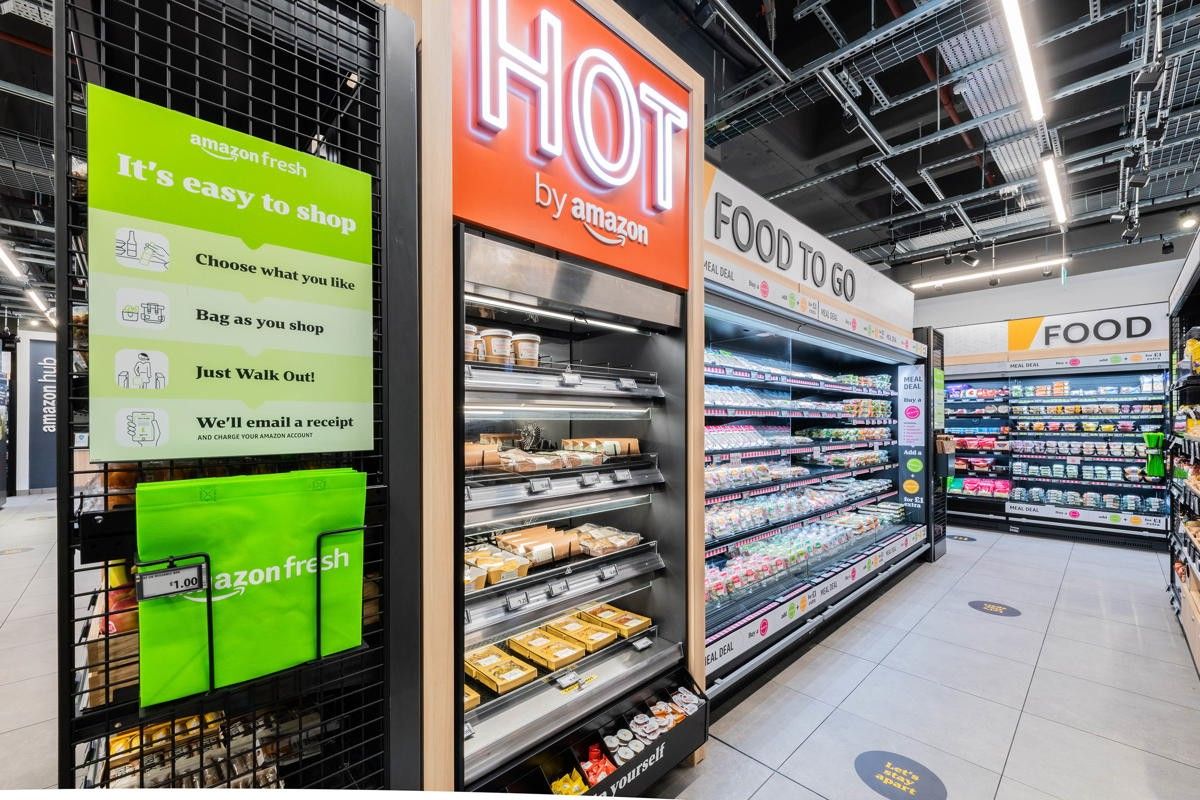 The 2,500 sq ft store boasts a new own brand, 'by Amazon', which includes a range of food products, including meat, poultry and fish, dairy, fruit and veg, bakery, freshly prepared meals and everyday essentials. The store will also offer customers hot food throughout the day and on-the-go meals for breakfast, lunch and dinner under the brand.
"The Amazon Fresh store will offer customers everything they'd want from their local neighbourhood grocery store with an experience that allows shoppers to simply take what they want and just walk out," the company said in a statement.
Amazon said they look forward to opening additional stores in the Greater London area.
The store will also act as a pickup and return location for online orders on Amazon.